Take climate action in Adur and Worthing
Why do we need to take climate action in Adur and Worthing?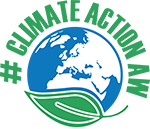 From 31st October to 12th November 2021, leaders from across the world met to focus on the global action needed to tackle the climate emergency at the 26th UN Climate Change Conference of the Parties - COP26 - in Glasgow.
To find out more about the COP26 summit see:
Here in Adur and Worthing we are committed to tackling climate change and protecting our natural environment. Adur & Worthing Councils have pledged to be carbon neutral for the emissions they control by 2030 and as an area we have pledged to be net zero carbon by 2045.
Read our press release: Businesses, community groups and the Councils join forces to tackle climate change (1st November 2021)
This ambitious target can only be achieved through collective action between the Councils, local businesses, community organisations and residents. Watch the video below to learn about some of the great work already underway in Adur and Worthing and then find out how you can take climate action for businesses and residents.
Video: Cllr Neil Parkin, Leader of Adur DC, and Cllr Edward Crouch, Worthing's Executive Member for Environment, explaining a bit about #ClimateActionAW
Working together on climate action
In consultation with more than 200 local organisations, Adur & Worthing Councils have drawn up a shared Climate & Nature Plan "Adur & Worthing Sustainability Framework (2021-2023)", covering 10 priority areas and containing 60 actions for the Councils and community.
Among the 10 key areas included in the framework are reducing carbon emissions, transitioning to cleaner energy, enhancing the use of green spaces and developing a more sustainable food system and improving resilience in Adur and Worthing to a changing climate.
The plan builds on the 18 recommendations from the Adur & Worthing Climate Assembly, which took place in 2020. Find out more about the:
Learn more
During the COP26 summit, the Sustainability team at Adur & Worthing Councils hosted a webinar for residents (on Thursday 4th November 2021) to learn about how Adur and Worthing are tackling the climate emergency. This included an update on how the recommendations from the Adur & Worthing Climate Assembly are being implemented.
If you missed the webinar, you can watch it here:
What's the difference between net zero and carbon neutral?
The jargon and target dates explained ...
Net zero:
Describes reaching an overall balance between the emissions produced and emissions removed from the atmosphere.
To achieve net zero, organisations typically reduce carbon emissions by around 90% and then offset the remaining 10%, known as the 'residual emissions'.
That means harmful emissions from homes, transport, farming and industry will have to be stopped or - in areas where it's difficult to stop completely - balanced by other measures like planting trees that suck carbon dioxide (CO2) out of the atmosphere.
The region-wide plan for Adur and Worthing brings together residents, landowners and public sector organisations in a bid to achieve a net zero target by 2045.
Carbon neutral:
Describes achieving zero carbon by balancing carbon emissions with the removal of carbon from the atmosphere through carbon offsetting, ie by utilising tree planting or other carbon sinks.
Key targets for tackling climate change:
Global target: to limit global heating by 1.5°C which in turn will limit the most damaging impacts of climate change.
UK target: The UK is aiming to bring all greenhouse gas emissions to net zero by 2050 with a further target to cut carbon emissions by 78 per cent before 2035.
Adur & Worthing Councils' target: Adur & Worthing Councils have pledged to be carbon neutral for the emissions it controls by 2030.
Area-wide target (Adur & Worthing): We've signed up to the UK 100 pledge for the area of Adur and Worthing to reach net zero carbon by 2045 - find out more on the UK100 website.
Read this blog from our Sustainability Officer Chloe to learn more about what these key targets mean:
Find out how the Councils are taking climate action
We are totally committed to this incredibly important agenda and feel proud of the range of actions that the Councils have already delivered. So far we have:
Invested in three parcels of land with a view to restoring ecologically important habitat:

Pad Farm - on the western banks of the River Adur north of the A27 in Adur
New Salts Farm - between the urban settlements of Lancing and Shoreham in Adur
Shepherds Mead - at the foot of Cissbury Ring and bordering Findon Valley in Worthing

Adopted the Councils' Carbon Neutral Plan: to set out how we will become carbon neutral by 2030. This has involved multiple successful funding bids to deliver this work, totalling more than £2 million:
Developed proposals for the delivery of a very-low carbon heat network: utilising waste heat from Worthing's main sewer to heat public and private buildings across the town centre. A bid was submitted to the Heat Network Investment Project in April 2021:
Delivered the Adur & Worthing Climate Assembly: where 43 randomly selected residents met to hear evidence from expert speakers, deliberate and then make recommendations which were then formally presented to Adur & Worthing Councils on 12th January 2021:
Joined UK100 Pledge: a national network of local authorities through which members committed to work towards becoming net zero across Adur and Worthing by 2045:
Commissioned a SCATTER report to further understand greenhouse gas emissions in Adur and Worthing and what needs to be done to become net zero carbon:
Successfully bid for government grant funding to support the work of the Sussex Kelp Restoration Project, as well as set to become the first council in the UK to lease the seabed from the Crown Estate to restore the ecologically important kelp habitat along the Sussex coast:

Bid to restore climate tackling seabed kelp forest gets government seal of approval with major grant
Councils aim to lease seabed from Queen in major marine restoration project

Launched a new commercial food waste collection
Adopted a Local Cycling & Walking & Infrastructure Plan: aiming to make walking and cycling the preferred means of travel, to improve wellbeing, improve air quality and reduce congestion and carbon emissions:
Introduced a Car Club scheme into Adur and Worthing.
Been working with Brighton & Hove City Council to expand the Bike Share scheme across into Adur and Worthing (from 2023):
Worked with Sustrans to develop a Travel Action Plan: and recently adopted a new Staff Travel Policy to encourage low carbon and active travel for our 780+ employees:
Expanded the Sustainability Team: appointing two Carbon Reduction Officers and a Sustainability Officer. The Sustainability Officer has also recently established an internal Sustainability Champions Group
Delivered the award-winning, community-led, Zero 2030 Climate Conference: attended by 125 organisations and 300 delegates:
Launched a quarterly online SustainableAW magazine: to highlight the climate and nature-related work going on across the area, and increase engagement and cross-sector working:

SustainableAW magazine
This goes alongside:

and media stories and conversations on social media #SustainableAW and #AWClimateAssembly
There are lots of really exciting and innovative projects that are in the pipeline too.
Find out how local businesses and organisations are taking climate action
More than 200 businesses and community groups from across Adur and Worthing are already taking climate action. Here are some of their stories:
If these case studies make you feel inspired:
Sussex Community NHS Foundation Trust
Sussex Community NHS Foundation Trust's sustainability and environment team have come up with a host of ideas to reduce emissions called Care Without Carbon, which is focused on creating more sustainable healthcare, now in its sixth year and delivering great results.
Hayley Carmichael, Communications Manager for Care Without Carbon, said:
"It can be tough to get people to think about being sustainable at work when things are already busy; make getting involved fun, about what you can do rather than what you can't and keep actions doable for one person but scalable for impact to really enable people to get involved."
Susie Vernon, Associate Director for Sustainability at the Trust, added:
"Through Care WIthout Carbon we have slashed emissions (combined across buildings and travel) by over 4,000 tonnes on a baseline year of 2010/11, or 43%, easily beating our goal of 34% reduction by 2020. In slashing carbon emissions we have saved over £10 million in ten years - the equivalent of employing more than 390 nurses.

"We've achieved this through investing in a range of energy efficiency programmes, for example, buying 100% renewable energy and using computer software to control essential equipment like ventilation and heating making our use far more efficient. But the Trust is not willing to rest on its laurels, and has ambitious plans to take a new version of Care Without Carbon to 2025 and beyond."
Shoreham FC
Shoreham FC are playing a leading role in the fight with global warming and have already been recognised for their efforts having been recognised nationally after winning the 'Play It Again Sport the Social Impact, Engagement and Education Award' at the inaugural British Association for Sustainable Sport (Basis) awards, beating Premier League clubs to be named as a climate champion.
Chairman Stuart Slaney said:
"I believe that it is everyone's duty to ensure we contribute, no matter how small, to helping climate change. This is a real problem that we can't ignore. With the club's ongoing commitment to carbon neutrality and our membership of the United Nations Sports for Climate Action Framework, we have to look at every aspect of the day to day running of the football club and take note of what impact we have on the planet.

"We have removed 95% of the old tube lighting around the ground and its buildings and replaced them with low consumption LED lighting and we are aiming to upgrade our floodlights to LED technology. This obviously comes at an initial cost but the savings of consumption and practically zero maintenance over a period of time is well worth it."
But Shoreham FC have not stopped there and Stuart added:
"We are also looking at the areas where we can't directly affect such as fans traveling to our home matches and for people who travel to the ground via bicycle or EV and again can prove their mode of transport then the club will donate a percentage of their match-day ticket money to off-set their carbon footprint to a climate crisis solutions organisation. Currently we are planting 30 trees per month to help towards our off-setting carbon footprint programme."
Watch these videos to find out how local businesses and organisations are taking climate action
Durrington Cycle Project:
Shoreham FC:
Shoreham Port:
South Downs Leisure:
Find out how local residents are taking climate action
Many residents of Adur and Worthing have been making small changes towards leading a more sustainable lifestyle. Here are some of their stories:
If these case studies make you feel inspired:
Ditching the car:
Angela lives in Worthing Town Centre, very close to the Town Hall where she works, so she made the decision to sell her car and instead only use a rental when absolutely necessary, therefore reducing car journeys to play her part in lowering carbon emissions.
"Having a car meant for most of the week meant it would sit stationary, not being used. Having used the Councils' pool cars, I understood how easy the process was for using the Enterprise Car Club and decided a year ago, it was easier and more economical to rent a car when I needed it than have the full time running costs.

"I've not really missed having a car, as our transport connectivity is getting better all the time in Worthing. For example, we have Donkey Bikes and the bus services.

"I'm pleased to have made this change, and for other single households, it really can work - although I can see it could be difficult for families. It does feel better knowing that I'm not contributing to further climate change, but for me, it's the monthly savings that keeps me using the car club and not defaulting to car ownership again."
Sustainable shopping
Buying second hand or refurbished goods is one of a number of ways that can contribute towards a more sustainable lifestyle, and, as Justine found, it's good for the budget too.
"I've always enjoyed buying clothes and when I was younger would spend way too much money, often on things that would either just sit in my wardrobe and never be worn or get thrown out after being worn a few times."
But since discovering eBay, she's revamped her approach to clothes shopping and knows how to get a bargain - this includes her wedding dress, which she picked up for just £4.50!
"With the cost savings I make from buying preloved clothes, I tend to buy more good quality items which last longer. Then I sell them on again when I no longer want them.

"I'm much more aware these days of how much of an impact the fashion industry has on climate change and that has definitely changed my attitude to clothes shopping."
Justine offers these tips on how to get the most out of shopping for clothes on eBay:
Identify brands you know will fit you well and are good quality to avoid ending up with clothes you don't like or want
Look after your clothes well so that you can sell them on again
Know your price limit and stick to it - it's very easy to get caught up in a bidding war
Buy out of season to pick up a bargain - eg stock up on summer dresses in the winter months
Climate actions for businesses and organisations
No matter how small your business or what industry you're in, your commitment could make a real difference - to the planet, to your customers and to your running costs.
Reducing emissions can have several benefits for companies, including improved efficiency, tax incentives, healthier workplaces. It can also help to reduce costs, for example, by printing less, turning lights off in unused rooms and refilling ink cartridges.
Are you ready to commit to being net-zero by 2050? Read more about what it means to be net zero.
---
Here are some things you can do ...
Easy/quick wins:
Switch to Ecosia: the tree planting search engine. Find out more at:
Switch to renewable energy
Reduce printing and switch to recycled paper
Increase opportunities for recycling in the workplace: Check out the:
Tackle food waste. Sign up for the Adur & Worthing commercial food waste collection scheme.
Incentivise staff to adopt healthier and greener ways to travel to work: Check out the:
Sign up for the Tax-free Cycle Scheme: to enable your employees to access traditional and electric bikes for commuting. Find out more at:
Adjust heating and cooling system timings, temperatures and rooms: Find out more at:

Minimise waste from products and packaging
Switch to LED bulbs
Install low-cost thermostatic radiator valves
Check and amend your heating settings: to match with when the building is occupied
Aim to turn your thermostat down by one degree: Buildings should typically be heated between 18°C and 21°C for optimum thermal comfort.
Invest in:
Insulating your buildings
Purchasing electric vehicles when replacing your fleet: Find out more at:

Decarbonise the way you heat your buildings: by moving away from traditional gas boilers to renewable heat options such as air source heat pumps
Switch on-site cooking facilities:from gas to electric
Invest in solar panels: there are grants available for businesses (see below)
Improve facilities to encourage cycling and active travel: such as on-site showers, lockers and secure cycle storage
Back to actions for businesses or Back to top
Support for businesses
Here are some links to organisations that can help businesses reduce their carbon emissions and achieve a net zero target:
Back to actions for businesses or Back to top
Grants available for businesses
Community Solar Accelerator is a European Regional Development Fund (ERDF) funded project, delivered by Brighton Energy Co-op which is offering match-funded grants of up to £25,000 to SMEs to reduce their CO2 emissions. Find out more at:
Back to actions for businesses or Back to top
Useful resources and videos for businesses
Here are some resources you may find helpful to help you to become a sustainable business:
Climate actions for residents
There are some simple and easy things that we can all do to reduce our carbon footprint, adapt to climate change and make a big difference to the natural world.
Start by using WWF's tool to measure your carbon footprint ... then take all the steps you can take to lead a more sustainable lifestyle:
---
In your home
Make your home more energy efficient: Find out how you can reduce your carbon emissions and lower your energy bills:
Use LED light bulbs: Energy-efficient lighting helps lower electricity bills and carbon dioxide emissions. Find out more at:
Choose appliances with high-efficiency ratings: Find out more at:
Insulate your home: There are many simple yet effective ways to insulate your home, which can significantly reduce heat loss while lowering your heating bills. Find out more at:
Lower your thermostat: Set thermostats no higher than 19°C and the water temperature in heating systems no higher than 55°. Find out more at:
Save water: Contact your local water company and ask them to carry out an audit of your home and provide tips on ways to reduce water consumption. Find out more at:
Consider switching to a low-carbon heating system: such as a heat pump. Find out more at:
Get more tips for improving the energy efficiency of your home at:
Find inspiration from the Adur and Worthing Eco Open Houses:
In your garden
Use only peat-free compost: Peat is dug out of wild places, damaging some of the last remaining peatlands. This process also releases carbon into the atmosphere, accelerating climate change. Find out more at:
Use less water and capture, reuse and recycle water: The South East of England is likely to face significant water shortages by 2050. Find out how at:
Grow your own fruit and vegetables: Growing at home allows you to grow seasonally and choose not to use pesticides - another plus for the planet. Here are some gardening tips:
Create an eco-friendly driveway: Consider permeable paving or laying down grids on top of a grassy drive to prevent it from getting muddy. Surface water flooding can be a big problem in urban areas, especially where lots of people have paved over their front gardens. Find out more at:
Create a pollinator-friendly garden: Pollinators, like bees and butterflies, need our help. Loss of habitat is one of the main reasons why we see fewer bees, butterflies and other insects visiting our gardens. Here's more:

If you don't have a garden: You can get involved in a local community garden. Green Tides is the Adur & Worthing Green Spaces Partnership, local groups and gardens are always looking for new volunteers. Find out more at:
When travelling
Walk, cycle or use public transport where possible. Emissions from cars and air travel are bad for the planet and our health:
Aim to walk to places you can reach on foot within 15 minutes: and leave the car at home. It's a great way to incorporate steps into daily life. Check out these tips:
Buy a second hand refurbished bike: or get help to repair your old one at
Hire a bike:
Car share: with work colleagues and for other regular trips, consider a car share. You could even try a ride-sharing service and meet new people. Find out more at:
Join a car club: and give up your car. Find out more at:

Make your next car an electric one: and then charge it 'smartly'. Hybrid and electric vehicles are greener alternatives - electric vehicles produce no exhaust emissions when being driven. Here's more:
Choose a car with low emissions: if buying an electric car isn't an option. Here's how to find a low emission new or second-hand car:
What you eat
Eat less meat and dairy products: Evidence shows this is good for the environment and can be good for you too. Find out more at:
Eat seasonally: Eating in-season helps to reduce food miles and the need for energy-intensive greenhouses. Find out what's in season at:
Buy local when you can: Find a market near you:
Buy loose fruit and vegetables: This reduces the amount of packaging. It can help to reduce food waste too as you only buy what you need. Try out your local greengrocer or visit Worthing's ethical supermarket:
Avoid products containing palm oil: which is linked to mass deforestation in Asia leaving the Orangutan without a habitat. Palm oil is widely used in lots of products, including cosmetics, shampoos, margarine, bread, crisps, ice cream and cleaning products and will be listed in the ingredients. There are plenty of products that don't contain palm oil.
Reduce food waste: by planning your meals and writing a shopping list so that you only buy what you need, and use a portion planner so you only cook the right amount.
Freeze leftovers and unused food: Check out this useful guide to food storage, which has some great recipes too:
Compost your food waste: Over 40% of the contents of an average UK household bin can be home composted. Find out how at:
Join one of the community composting schemes: Such as:
What you buy
Buy less stuff: Rising demands for raw materials to make things - like oil, metals and water - are damaging the environment. Think twice before you buy something new or upgrade an existing product.
Mend, upcycle or swap your clothes: The fashion industry accounts for about 10% of global carbon emissions so anything you can do to reduce the number of clothes you buy is vital. Repairing rather than replacing can also lessen the load on your wallet and the planet. Sign up for a:
Donate unwanted clothes to charity shops or textile banks: Find out where your nearest recycling centre is:
Sell unwanted goods: using websites like Shpock, Gumtree and Ebay. Look out for clothes swaps taking place including:
Buy second-hand furniture: Look in second-hand furniture shops or pick up via online sites like Facebook marketplace or Freegle. Here's more:
Upcycle your existing furniture: Find out about the upcycling and repair workshops run by:
Buy reclaimed or pre-loved wooden furniture: wherever possible, as well as recycled paper products. The next best thing is to buy wood and wood products from UK or EU sources. Use WWF's timber scorecard to check how good retailers are at making sure their wood comes from sustainable sources:
Fix rather than replace electrical appliances: If you're not sure about fixing something yourself, take them along to a repair cafe. Find out more:
Whatever you can't reuse - recycle! Make use of all local recycling initiatives and follow guidance on what you can recycle from home. Find out more at:
For harder-to-recycle items: such as plastic bags and crisp packets, supermarkets such as Tesco and Coop have dedicated drop-off points. You can also take them to local organisations to be recycled:
Page last updated: 04 April 2023
Back to top