Sustainability: Adur and Worthing climate and environment
Why do we need to take climate action in Adur and Worthing?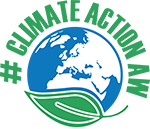 Our community has a unique landscape, from urban spaces to chalkland, hills, rivers and the ocean.
As well as addressing the climate challenges happening globally, it is crucial that we tackle the issues facing our communities to provide a good quality of life for those who live and work in Adur and Worthing.
Adur & Worthing Councils remain committed to residents and to the environment. Taking climate action is more than reaching targets. A healthy climate means clean water, breathable air, abundant green spaces and safe, sustainable travel.
We can all make a difference.
Shared approach
In Adur and Worthing, we work together to tackle climate change and protect the natural environment. The councils declared a climate emergency in 2019, and have pledged to be carbon neutral by 2030. We have also signed the UK100 pledge for the whole area of Adur and Worthing to reach Net Zero by 2045.
However, the councils can't achieve a cleaner, more resilient and nature-rich environment alone. We work with community groups, residents and businesses to protect the environment and ensure a safe, good quality of life for all.
The councils are responsible for less than 1% of total emissions for the whole of Adur and Worthing, so it is vital that everyone, from business, to public sector organisations, to landowners and residents, are all aware of how they can make a difference in their communities.
Our missions
The councils have introduced Our Plan, a framework for becoming a resilient, adaptable and participative organisation. To find out more see:
Some of the missions and how we're working towards them are included on the page below.
Thriving place
Active travel is easy, with opportunities for walking, cycling and public transport. To find out how we are improving infrastructure and encouraging safe, active travel, see:
Thriving environment
Action now achieves a fair transition to Net Zero carbon by 2045. To learn more about our climate targets see:
Resilience to climate change and increased biodiversity by restoring natural habitats. Adur & Worthing Councils have recently reclaimed parcels of land for renaturing. To learn more about increasing biodiversity see:
A circular economy is created, one that minimises waste and keeps materials in use. We are committed to reducing waste and encouraging reuse, repair or recycling. To learn more see:
Interested in taking climate action?
Read more on what the councils and community are setting out to achieve using the links below. You can also find suggestions for taking action yourself on these pages.
Can you make a difference? Many of the issues facing the climate seem beyond our control, but every positive action can have a positive impact. Your actions (no matter how small or large) can:
encourage wildlife
reduce air pollution
improve health
support the economy
save money
create a sense of community and togetherness
Useful links
If you're interested in learning more about our local environment, explore some of the external websites below:
And on our website:
The Sustainability Team now have a blog dedicated to discussing climate action in our community, access the posts below:
If you would like to share any projects happening in your community, please email:
Need assistance with this service?
Get in touch:
Sustainability
Page last updated: 06 October 2023
Back to top