Days out in Adur: The Coastline
Visit The Coast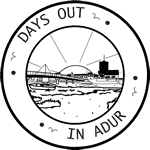 From swimming and kitesurfing, to walking and cycling, there are many ways to enjoy a day out on the Adur coast.
If you're looking for a beach in Sussex where you don't have to jostle with the crowds or walk miles to a toilet, Lancing Beach, Shoreham Beach and Widewater in Adur have much to offer.
Visit Lancing Beach and Lancing Beach Green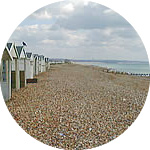 A popular spot for families and water sports enthusiasts, with plenty of parking and amenities - including public toilets, a children's playground, BMX & skatepark and the award-winning cafe Perch on Lancing Beach.
Read more about the great things to do in Lancing.
Visit Shoreham Beach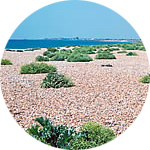 Tucked away off the beaten track is Shoreham Beach. This shingle beach has been designated a Local Nature Reserve as its unusual vegetated habitat is home to a number of rare plants.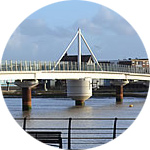 The large beach is popular with families, swimmers, dog walkers, kite surfers and paddle boarders and is a short walk via the Adur Ferry Bridge from Shoreham town centre which has lots of great cafes and restaurants to enjoy a bite to eat after a day spent soaking up the sun on the beach.
Find out more about what you can do in Shoreham.
Visit Widewater Beach and Widewater Lagoon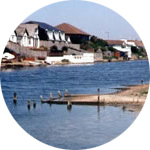 To the west of Shoreham Beach is Widewater Beach, which is served by its own car park and has public toilets and a kiosk serving refreshments to visitors. The beach is to the south of Widewater Lagoon, a man-made feature which is popular with wildlife enthusiasts as it is home to herons, swans, cormorants and kingfishers and other wildfowl.
Swimming in the sea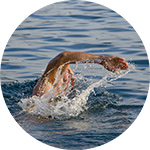 During the summer months - from 1st May to 30th September - there are dedicated swimming zones at Lancing Beach, Shoreham Beach, Widewater Beach and Southwick Beach.
Sea swimmers are a common sight throughout the year at Lancing and Shoreham - with the more hardy venturing in, even on the coldest winter days.
Read more about sea swimming at Shoreham, Southwick, Widewater and Lancing.
Kitesurf in Sussex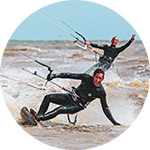 Lancing Beach is a popular destination for kitesurfers - from beginners to professionals. You may even spot the world champions Kristin Boese, and local pro Lewis Crathern, who is famous for jumping both Brighton and Worthing Piers!
There are dedicated kitesurfing zones, including an area for teaching, so head to Lancing Beach if you're a beginner and would like to give kitesurfing a go. A number of kitesurfing schools operate at Lancing Beach, including:
Just a couple of miles east of Lancing Beach, Shoreham Beach with its 800 metres of clear run without any obstacles is also popular with kitesurfers.
Stand Up Paddle Boarding (SUP) at Lancing and Shoreham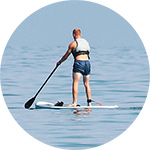 Stand Up Paddle Boarding or SUP for short has become an increasingly popular pastime, and where better to take the waves with a SUP than the Sussex coast.
You can learn to SUP and hire a paddle board at Lancing Beach from:
Shoreham Beach is also popular with SUP enthusiasts, but if you're not yet ready to venture out on the open waves, you can first learn the ropes on the River Adur. Read this article from Experience West Sussex about Paddleboarding on the river at Shoreham-by-Sea:
Sea or river fishing in Sussex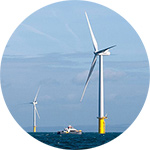 Head to Shoreham Harbour where fishing is permitted 24 hours a day. The Sussex coastal waters produce a range of fish, including Mackerel, Mullet, Bass, Plaice and Black Bream.
For a deep water experience, why not book a boat trip with Sussex Fishing. They also run group trips to the Rampion Wind Farm where you can get up close to the huge turbines which deliver electricity to almost half the homes in Sussex. Here's more:
Page last updated: 26 July 2021
Back to top