Days out in Adur: Shoreham-by-Sea
Visit Shoreham-by-Sea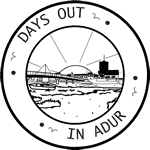 Shoreham-by-Sea is a coastal town with direct links to the South Downs. It's home to an historic fort and is popular with summer day-trippers looking for an alternative beach to the hustle and bustle of nearby Brighton and Hove. This small town even has its own historic airport.
Read on to find out how you can make a day of it in Shoreham-by-Sea ...
Getting to Shoreham-by-Sea
There are several ways to get to Shoreham other than by car. Travel by train - from London, Portsmouth or Brighton, or hop off the Coastline 700 bus which runs from Brighton to Bognor Regis, or the Brighton & Hove buses (2, 2B and 60 from Brighton to Steyning) or Compass buses which all run throughout the day and into the night.

If you enjoy cycling, you can reach Shoreham by bike. From Worthing, National Cycle Network Route 2 takes you along the coast past the kitesurfers in Lancing and Widewater Lagoon, turning inland over the Adur Ferry Bridge at Shoreham to pick up some quiet inland roads, before rejoining the coastal route at Southwick. For more information about the route see:
Shoreham Beach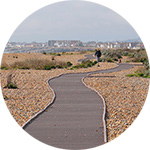 If you're looking for a quiet beach near Brighton, Shoreham Beach has plenty to offer. The large shingle beach is popular with families, kitesurfers, windsurfers and paddle boarders.
A boardwalk runs along large swathes of the beach, both to protect the rare plants and make the beach accessible to all.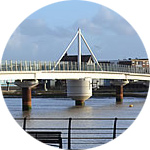 Parking is limited so Shoreham Beach is best reached by public transport. The beach is a short walk from the town centre, with an array of cafes, restaurants and pubs along the way, and is reached via the: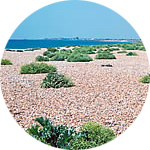 Due to its unusual vegetated habitat, Shoreham Beach has been designated a Local Nature Reserve (LNR) and is home to some rare plants. Look out for the Yellow Horned Poppy, Sea Kale and Curled Dock and the Starry Clover. The Friends of Shoreham Beach organise regular events for people of all ages to learn about marine life. Find out more at:
The River Adur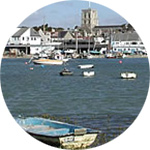 A beautiful sight to see and walk by, especially on a sunny day, is the River Adur - which has been an important trade route since Roman times.

Take a relaxing walk or cycle along the Coastal Link that runs next to the river on the route of old railway lines all the way to Guildford.
You'll also find a sculpture trail which runs alongside the banks of the river and a tribute to the 11 men who lost their lives in the Shoreham air crash in 2015.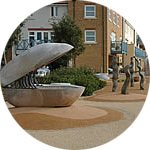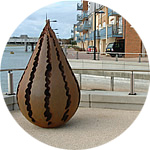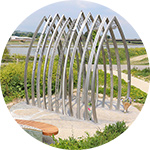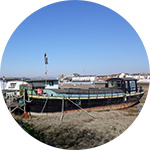 Shoreham is also famous for its houseboats, a community which dates back to the 1920s and can be found on the edge of the River Adur next to the RSPB Wildfowl Reserve. Take a walk along the towpath to get up close to this colourful collection of floating homes.
Shoreham Fort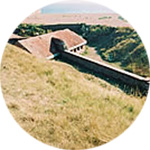 Shoreham Fort is one of just two remaining small forts and gun batteries built to protect the south coast of England. This fascinating place is free to visit and is open to the public from dawn to dusk. To learn more about its history, keep an eye out for events taking place at the fort. Find out more at:
Shoreham Lifeboat Station and lighthouse
Situated to the east of Shoreham town centre, on the A259 is the Shoreham RNLI Lifeboat Station. You can visit the lifeboat station and see the lifeboat - you might even get to see it in action. Find out more at: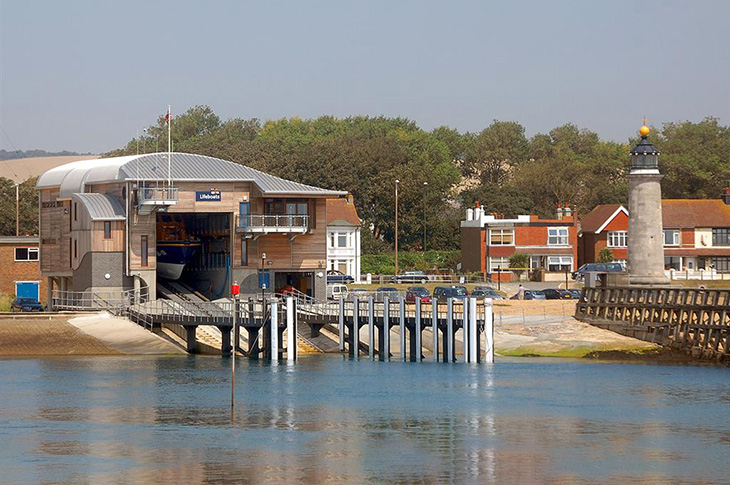 St Mary de Haura church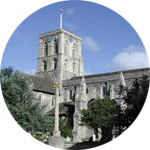 Visit the 12th century St Mary de Haura Church, a Grade I listed church, which was built shortly after the Battle of Hastings. Some aspects of the original building remain intact, while others have fallen into disrepair. It's well worth a visit to appreciate the history, architecture and tranquility of this sacred space. Find out more at:
Brighton City Airport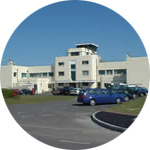 Despite its name, Shoreham is home to the historic Brighton City Airport, which is situated on the outskirts of the town. Take a tour of the airport or grab a coffee or lunch at the airport's popular Hummingbird Cafe, which is situated in the Grade II listed Art Deco terminal building, and enjoy a bit of plane spotting. Find out more at:
Ropetackle Arts Centre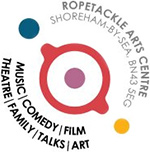 Situated on the banks of the River Adur is the award-winning Ropetackle Arts Centre. There's something for all ages, from film to dance to live music and children's theatre. Find out more at:
And finally ...
Finish off with a drink or a meal at a wide range of places to eat in Shoreham. Book a table and dine in or treat yourself to some fish and chips to enjoy on the beach as you watch the sun set on your day.
Page last updated: 22 April 2022
Back to top