Days out in Adur: Lancing
Visit Lancing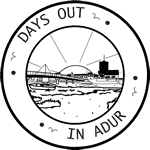 Lancing is a popular seaside resort with plenty of things to do, from watersports to walking. Read this guide to find out what's on offer to help you plan your day out in Lancing ...
Lancing Beach and Lancing Beach Green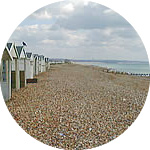 If you're planning a family day out in Sussex, you can't go wrong with Lancing Beach. As well as the long stretch of shingle beach, the area has many local amenities, including a cafe, an ice cream kiosk, public toilets and a children's playground and BMX & skatepark.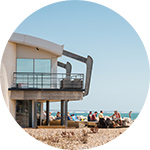 Start your day with a stroll along the seafront, followed by a coffee and some breakfast at the award-winning Perch on Lancing Beach. Then sit back and enjoy the tranquility of this wonderful space. See: The Perch website
All day parking is available just minutes from the beach, as is a bus stop for the Coastliner 700, which runs every 10 minutes throughout the day. There's also plenty of places to leave your bike, making cycling an ideal way to explore Lancing.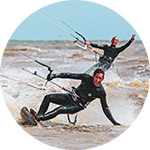 Lancing Beach is extremely popular with watersports enthusiasts and is a great spot to learn how to kitesurf. Read more about the range of activities available on the Adur coast for you to enjoy.
A short walk east will bring you to Widewater Lagoon - find out more on our coast page.
Explore the Lancing countryside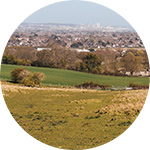 Head to North Lancing and you'll find yourself on the edge of the South Downs National Park. Popular with families is the Fairy Tree, which is decorated with tiny doors and can be found at the foot of the Downs just behind Lancing Manor Leisure Centre. Children can write notes and leave messages for the fairies.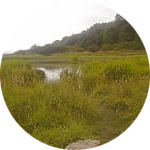 Continue north to Lancing Ring, a Local Nature Reserve (LNR). The area spans almost 47 acres and features woodland, ponds and a disused chalk pit. It is home to several species of wildlife, including birds, bats and butterflies. Head to Lancing Ring to enjoy a 6km circular route, with stunning views across the sea. Find out more at:
Eating out in Lancing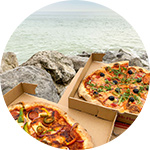 If the sea air and exercise has given you an appetite, there's some great restaurants to choose from in Lancing. Choose from these, all of which are highly recommended on Tripadvisor:
Page last updated: 18 August 2021
Back to top