Adur Homes - Fire safety
Adur Homes Fire Safety Policy

As the landlord, Adur Homes is responsible for ensuring that tenants, leaseholders and all other 'relevant persons' are not exposed to unnecessary risk resulting in a fire in a premise.
You can read the Adur Homes' Fire Safety Policy below:
Fire safety advice - fire safety in the home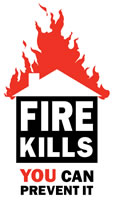 If you live in a block, or share a hallway with other residents, in the last few weeks you would have received a letter and seen posters in the corridors updating what to do if there's a fire. It's important that you familiarise yourself with these instructions and keep a copy in a convenient place close to your front door.
Whilst a fire is an unlikely event, should something happen, you may need to take emergency action. Having these details at hand will help, especially during a time which may be stressful.
As a landlord, fire safety is a big issue and something we intend to invest in heavily over the coming months and years. As we upgrade our fire safety measures, block-by-block, your expected response will change. We will write to you individually, so you are aware of the most current and appropriate action to take.
In the meantime, these articles advise what you can do to reduce the risk of a fire in your home. As you read, discuss with other members of your household and please give some thought as to what you can do to protect your family and your neighbours.
Did you know ...
You're four times more likely to die in a fire if you don't have a smoke alarm that works
Around half of home fires are caused by cooking accidents
Two fires a day are started by candles
Every six days someone dies from a fire started by a cigarette
About two fires a day are started by heaters
Faulty electrics (appliances, wiring and overloaded sockets) cause around 6,000 fires in the home across the country every year
Smoke alarms
Fit at least one smoke alarm on every level of your home
Make testing your smoke alarms part of your regular household routine
Test them by pressing the button until the alarm sounds. If it doesn't sound, you need to replace the battery
If a smoke alarm starts to beep on a regular basis, you need to replace the battery immediately
If it is a ten year alarm, you will need to replace the whole alarm every ten years
Mains-powered alarms are powered by your home power supply. They need to be installed by a qualified electrician, but like battery alarms they do require testing
The easiest way to protect your home and family from fire is with working smoke alarms. Get them. Install them. Test them. They could save your life
How to avoid electrical fires
Always check that you use the right fuse to prevent overheating
Make sure an electrical appliance has a British or European safety mark when you buy it
Certain appliances, such as washing machines, should have a single plug to themselves, as they are high powered
Try and keep one plug per socket
When charging electrical goods, follow the manufacturer's instructions and look for the CE mark that indicates chargers comply with European safety standards
An extension lead or adaptor will have a limit to how many amps it can take, so be careful not to overload them to reduce the risk of a fire
Appliances use different amounts of power - a television may use a 3amp plug and a vacuum cleaner a 5amp plug for example: 5amp + 5amp + 3amp = 13amp Know the limit!
Plan a safe escape
Fitting smoke alarms is the first crucial step to protecting yourself from fire. But what would you do if one went off in the night? You are more at risk from a fire when asleep. So it's a good idea to check your home before when you go to bed.
Close inside doors at night to stop fires from spreading
Turn off and unplug electrical appliances unless they are designed to be left on - like your freezer
Check your cooker is turned off
Don't leave the washing machine or tumble dryer on
Turn heaters off and put up fireguards
Put candles and cigarettes out properly
Make sure exits are kept clear
Keep door and window keys where everyone can find them
Close inside doors at night
Leaseholders
If you are a leaseholder, then it's your responsibility for ensuring that any fire in your home does not then spread into the rest of a block.
You would have received a letter recently informing you of work we are doing to assess the suitability of the front door to your flat. It's important that you allow us access and test the front door. If your front door does not meet the necessary fire regulations, you will be asked to replace it. If you respond within 28 days to our offer to do this on your behalf, we will be offering significant discounts. However, if you don't engage with us then we may end up taking legal action. We cannot afford to put the lives of other residents at risk because of the inaction of the few.
Communal areas
Good housekeeping is fundamental to reducing risk in blocks of flats. Controlling the presence of combustible materials and ignition sources not only reduces the potential for accidental fires to start and develop in the communal areas, it also significantly reduces the scope for deliberate fires.
Sometimes we find things left in the communal hallways - bikes, pushchairs, shoes, plants, etc. Whilst we understand that this may be for a good reason, they do create a hazard. Should there be a fire, the corridors could fill with smoke, reducing visibility. In these circumstances, people can trip over items left in the hallways, and it can severely restrict the time taken to evacuate a building, or hinder access for fire-fighters.
We will now be implementing a programme of 'zero tolerance' for anything left in corridors. Anything we come across will be stickered and given 24 hours to be removed. If it is not removed within 24 hours then we forcibly remove it ourselves and recharge if there is any cost attributed as a result.
Please see Items in the communal hallways - including how to report items left in the communal hallways.
Fire evacuation procedures
Please refer to the relevant procedure below:
If your block has an alarm:
If your block does not have an alarm:
Items in the communal hallways
Adur Homes has a zero tolerance policy regarding items left in communal ways.
Your tenancy agreement states that you must not place or erect anything in shared areas and that you must not dump or leave rubbish, litter or other items on any common way either inside or outside the building.
Internal communal areas, including connecting corridors, landings, stairwells, lobbies, meeting rooms or common rooms must be kept entirely free from obstruction.
Even temporary obstructions pose a trip hazard and a risk of fire and injury, and can cause inconvenience including loss of accessibility for residents and visitors.
Common obstructions and fire hazards in internal communal areas include but are not limited to: rubbish and items awaiting disposal; furnishings such as tables, mats, ornaments, curtains and flower pots; bicycles, motorbikes, scooters and mobility scooters.
If our officers notice an item left in the communal areas then they will put a letter through the relevant doors advising of its removal within 24 hours. If the item(s) remains there the next day or appears at a later date then it will be removed and disposed of without further warning.
Tenants and leaseholders are also not permitted to leave personal items in communal gardens as they can also be a trip hazard and the grounds are for the benefit of all residents.
Objects or furnishings which are placed in external communal areas should not be left unattended and must be removed at the end of the same day. This includes items such as BBQs, paddling pools, trampolines and chairs. Objects which are left outside in communal areas for longer will be removed and disposed of.
In the event of residents, or a residents' group, wishing to enhance or improve the external gardens then you would need to complete and submit an environmental improvements form (obtainable from our Making alterations and improvements page) or by calling 01273 263387. It may be possible to obtain funding from Adur Homes for this work.
How to report items left in the communal hallways
If you notice an item that has been left in the communal hallways then you can report it in the following ways:
Send an email to adurhomes@adur-worthing.gov.uk
Call us on 01273 263030
If you're able to include a photograph, that would assist us considerably in removing the item as quickly as possible
---
Contact details
Contact Adur Homes
Adur Homes,
Adur & Worthing Councils,
Portland House,
44 Richmond Road,
Worthing,
West Sussex,
BN11 1HS