Senior Management structure
Since 1st April 2008 Adur District Council and Worthing Borough Council have shared a joint management structure for the two authorities.
From April 2014 a new Senior Management structure is in place which is made up of:
Councils' officer management structure chart and breakdown of services
The Councils' officer management structure chart below shows the Chief Executive, Directors and Heads of Services and their management structure and the breakdown of services under each of them. It can be downloaded as a PDF document: (note: if printing this file it is best printed at A3, if printed at A4 the text may be a bit small)
See also:
Chief Executive
Chief Executive, Alex Bailey
Tel: 01903 221001
alex.bailey@adur-worthing.gov.uk
You can write to the Chief Executive at:
Chief Executive
Adur & Worthing Councils
Worthing Town Hall
Chapel Road
Worthing
West Sussex
BN11 1HA
See below for Directors
---
Directors
Director for the Economy, Martin Randall
Director for Communities, Dr Catherine Howe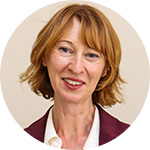 Director for Digital, Sustainability & Resources, Paul Brewer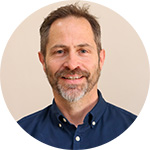 Return to:
Locations
Adur & Worthing Councils work out of four main office locations (Worthing Town Hall, Portland House, Commerce Way and The Shoreham Centre) in three different towns (Worthing, Lancing and Shoreham-by-Sea).
Each of the Chief Officers above has a location shown against them to show where they are based.
Please use the relevant address below if you wish to write to them:
Location 1 - Worthing Town Hall:
Adur & Worthing Councils,
Worthing Town Hall,
Chapel Road,
Worthing,
West Sussex,
BN11 1HA
Location 2 - Portland House:
Adur & Worthing Councils,
Portland House,
44 Richmond Road,
Worthing,
West Sussex,
BN11 1HS
Location 3 - Commerce Way:
Adur & Worthing Councils,
9 Commerce Way,
Lancing Business Park,
Lancing,
West Sussex,
BN15 8TA
Location 4 - The Shoreham Centre:
Adur & Worthing Councils,
The Shoreham Centre,
Pond Road,
Shoreham-by-Sea,
West Sussex,
BN43 5WU
For telephone and e-mail contacts refer to the relevant Chief Officer above:
---
Contact details
Contact Corporate Strategy
Mike Gilson,
Head of Communications,
Adur & Worthing Councils,
Worthing Town Hall,
Chapel Road,
Worthing,
West Sussex,
BN11 1HA
Page last updated: 03 September 2020