Going Local: Social Prescribing - Connecting Communities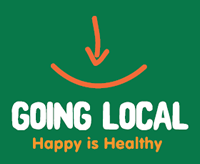 Life can be challenging sometimes, and when there's more than one hurdle, it can be hard to know where to start. The Going Local social prescribing service gives you a safe place to talk at length about any worries that might be affecting your health and wellbeing and find out about what support is available in your community.
You can access Going Local by speaking with your GP surgery and asking for a social prescribing referral, or by completing the form below:
Once we've received your referral one of our social prescribers will contact you to arrange a session to talk through any of your concerns or issues. We are there to listen. Our highly trained social prescribers will then be able to help you get the right advice and to navigate local support services that could benefit you.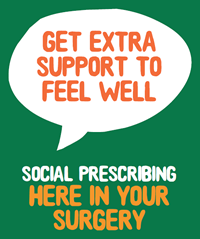 You might be worried about your housing and financial situation, or perhaps you're keen to find out about local courses or discover a new interest. Whatever you are looking to change in your life, we can use our in-depth community knowledge to help you focus on what matters most and take the steps to making those positive changes.
We are currently working with the following GP surgeries:
Adur GP surgeries:
The Manor Practice, Southwick
Harbour View Healthcare (Pond Rd & Downsway), Shoreham-by-Sea
Northbourne Medical Centre, Shoreham-by-Sea
Ball Tree Surgery, Sompting
Ball Tree Surgery (Kingfisher Branch), Lancing
The Orchard Surgery, Lancing
New Pond Row Surgery, Lancing
Worthing GP surgeries:
Victoria Road Surgery
Worthing Medical Group (Heene Road and Shelley Road)
Lime Tree Surgery (Durrington, Findon and Phoenix)
St Lawrence Surgery
Selden Medical Centre
The Strand Medical Centre
The Barn Surgery
Cornerways Surgery
Broadwater Medical Centre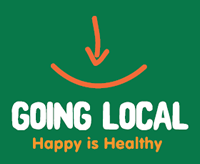 If you would like to find out more about Going Local and our approach to social prescribing, please contact the team:
"Going Local has given me a new lease of life - I felt isolated and didn't know where to turn. Now that my worries are being dealt with, I feel more confident and ready to move forward with my life."
Video: Phil's Going Local Story
Video: Carol's Going Local Story
Video by The King's Fund: How Social Prescribing can help you
Debs Taylor: The impact of social prescribing on people and communities
See also:
External websites:

Need assistance with this service?
Get in touch:
Going Local: Social Prescribing: Community Referrals
Page last updated: 19 January 2023
Back to top