About our commercial waste service

Adur & Worthing Councils are an established local waste management carrier providing collections of general and recyclable waste for more than 30 years.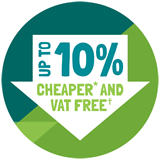 Cheaper:
All inclusive pricing system with no hidden costs
Up to 10% cheaper than national competitors*
All collections are VAT free†
Greener:
Dedicated recycling service saving you up to 40%
Dedicated food waste collection service
Locally-based fleet
Optimised routes to maximise efficiency and reduce emissions
Trusted:
Scheduled and one off collections to suit your requirements
Compliant with UK and EU legislation
More than 30 years of experience
All delivered with our trademark excellent customer service
Through the expertise of our customer service and collection crews, we deliver waste management solutions to thousands of organisations with a professional and proactive approach.
We're proud of our track record which shows we are cheaper, greener and more trusted than other major competitors. We guarantee to work with your business to help find a waste solution that suits your needs.
There are no hidden costs, collections can be as regular as you like, and we're fully compliant with UK and EU legislation, helping your organisation meet all legal obligations and responsibilities.
If you have any queries you can contact our team on our local rate customer helpline.
So contact us today to find out how Adur & Worthing Councils' commercial waste team can work with your organisation.
Find out more about our:
Get a quote
For a no obligation, competitive quote please contact us. One of our specialists will be happy to arrange a time to visit your business and discuss your requirements, and how we can help.
Your responsibilities as a waste producer
If you run a business you have a duty of care to ensure the refuse you produce is managed correctly.
This duty of care affects anyone who produces, imports, carries, keeps, treats or disposes of controlled waste, or as a waste service provider has control of such waste. This applies even if you run your business from home, or are a mobile trader.
The Business Rates you pay do not cover the management of the waste your business produces. If you employ a waste service provider you must ensure they are registered to dispose of waste.
For more information on your responsibilities as a waste producer please see:
* Mystery shopping February 2020
† Subject to terms and conditions
Need assistance with this service?
Get in touch:
Commercial Recycling & Waste (including bin day queries)
Page last updated: 31 May 2022
Back to top