How we rate a food business' hygiene
We inspect food businesses across Adur and Worthing to check their hygiene standards meet legal requirements. Food premises are given a rating based on their food hygiene and this is published as part of the national Food Hygiene Rating Scheme (FHRS).
Run by the Food Standards Agency in partnership with local authorities, the scheme is designed to inform people about food hygiene standards to help them choose where to eat out or shop for food. Making this information accessible to the public rewards better performing businesses and incentivises business owners with poor hygiene to improve standards.
How the Food Hygiene Rating Scheme works
Following an inspection by our Environmental Health Officers a food business will be given a food hygiene rating, ranging from 0 (urgent improvement is required) to 5 (very good). The rating reflects the standards of hygiene found at the time of inspection: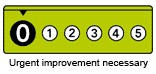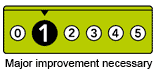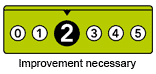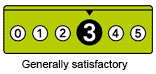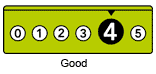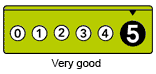 Most food businesses where customers can eat or buy food are covered by the scheme, including:
restaurants
cafés
pubs
hotels
takeaways
delicatessens
care homes
shops
After an inspection we give food businesses a sticker which shows their rating and encourage them to display in their premises. Ratings are also published on the Food Standards Agency (FSA) website, where you can search by business name, street, town or postcode.
How businesses are scored
The score we give a business reflects the level of risk that their food hygiene arrangements pose to customers on the day of the inspection.
A rating is worked out using three criteria:
Food hygiene and safety: how hygienically food is prepared, cooked, cooled and stored, and what measures are taken to prevent contamination
Structure and cleaning: the condition of the structure of the premises, including cleanliness, layout, lighting, ventilation, equipment and other facilities
Confidence in management: the business's track record, and how the management approaches hygiene and safety - including how well procedures are documented and the technical knowledge available
The hygiene rating does not reflect the quality of food being served or the dining experience.
What happens after an inspection
Following a food hygiene inspection you will be notified of your rating in writing within 14 days. This notification will include details of how the inspecting officer worked out your rating, and if a top rating has not been achieved, what actions to take to make the necessary improvements.
If your business is given a rating of 5:
this will be uploaded to the Food Standards Agency website shortly after your inspection.
For premises scoring less than 5:
When a rating of 0 to 4 is uploaded and no record for the business is already published:

the website will show the business as 'awaiting inspection' with the message 'Recently inspected - new rating to be published soon' until the new rating is published.
or if an appeal is lodged, the website will show the business as 'awaiting publication' until the appeal is determined and the rating published.
If you would like your score to be published prior to the 21-day appeal period please apply for early publication by completing this consent form:
You have the opportunity to respond to your food rating, including the option to appeal if you feel it is unfair. For more information please see:
Further information
Need assistance with this service?
Get in touch:
Public Health & Regulation
Page last updated: 18 August 2021
Back to top