Student Design Competition for Worthing Town Centre
The winner has been announced for the Council's Student Design Competition after an exciting final at an event at Worthing Town Hall on Friday 10th March 2023.
The competition was organised in response to The Big Listen, in which councillors and Council staff travelled around the borough hearing from residents what they like about their town and what they'd like to see improved. Part of the feedback from our younger residents was that children and young people would like more activities, and to see more spaces designed with them in mind.
In response to this, the competition was launched to involve and inspire children, whilst ensuring that young people are at the heart of creating sustainable, vibrant spaces that everyone can enjoy.
Entries were received from schools across the borough, with pupils working in teams or individually to imagine sustainable and inspirational improvements to central Worthing spaces.
Winner
The winning design was by Freya Bezencon, from St. Andrew's CofE High School.
Freya's entry was selected as the winning design by Mayor of Worthing Cllr Henna Chowdhury at a special event at Worthing Town Hall, attended by the three student design finalists as well as Worthing Councillors.
Freya's design will be brought to life as drawings and visualisations by a professional architect thanks to Project Centre, a locally-based design, engineering and landscape architecture consultancy. She also won a £1,000 prize for her school.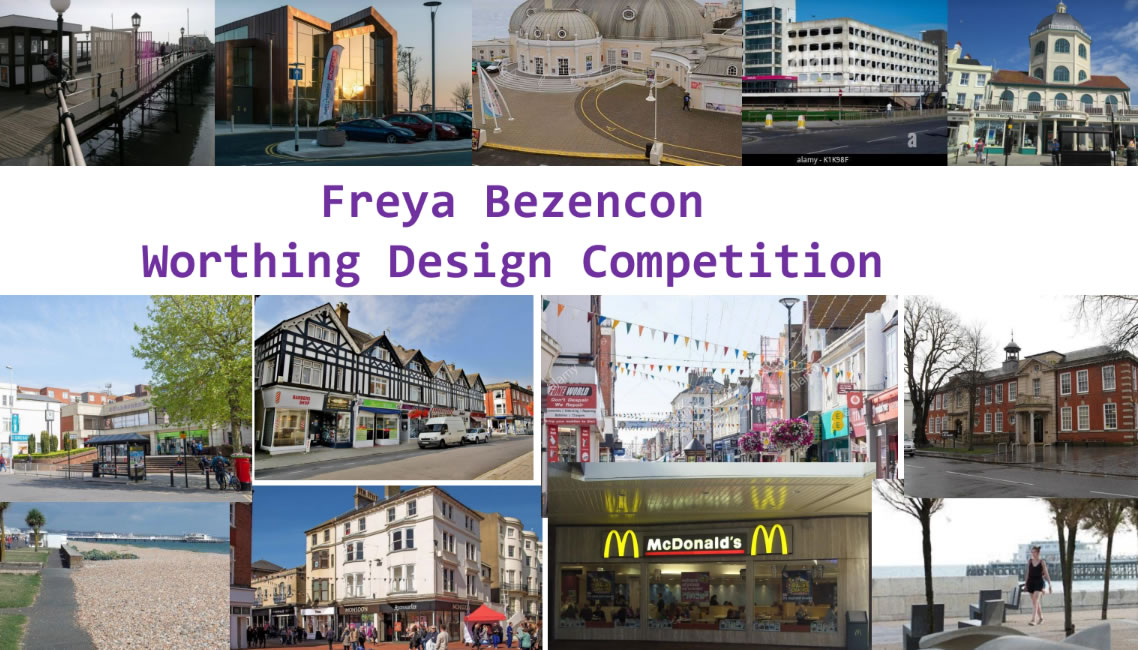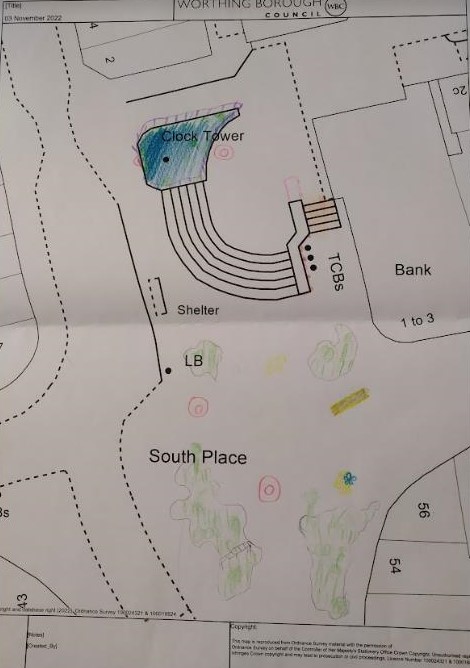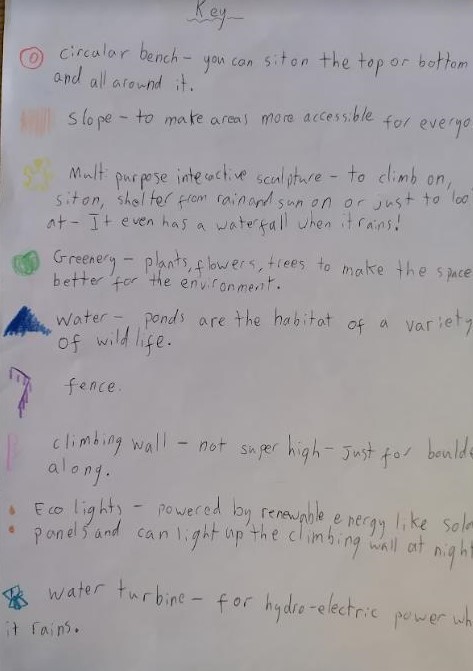 Photo: (left to right) Cllr Vicki Wells, Worthing's Cabinet Member for the Environment, Cllr Martin McCabe, Worthing's Cabinet Member for Regeneration, Freya Benzencon, St Andrews, receiving the winner's award, Mayor of Worthing Cllr Henna Chowdhury, and James Sansom-Costantini, Head of STEM and D&T, St Andrews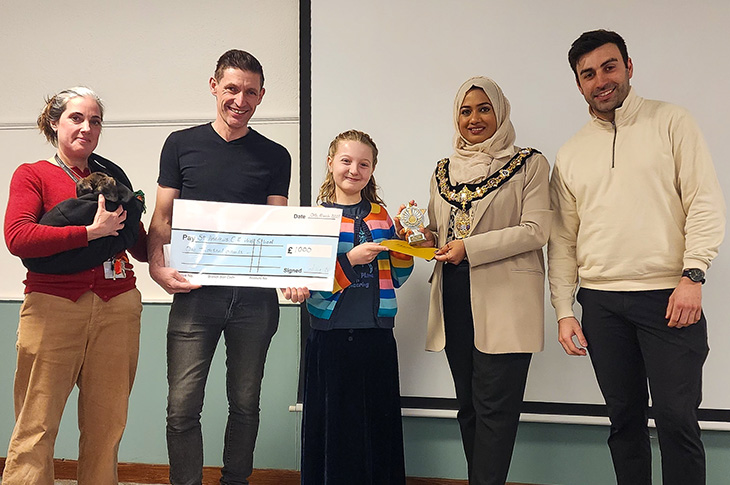 Finalists
Two finalists were also selected by Cllr Vicki Wells, Worthing's Cabinet Member for the Environment, and by Cllr Martin McCabe, Worthing's Cabinet Member for Regeneration. The two finalists were:
Frankie Owen-Sims, Davison High School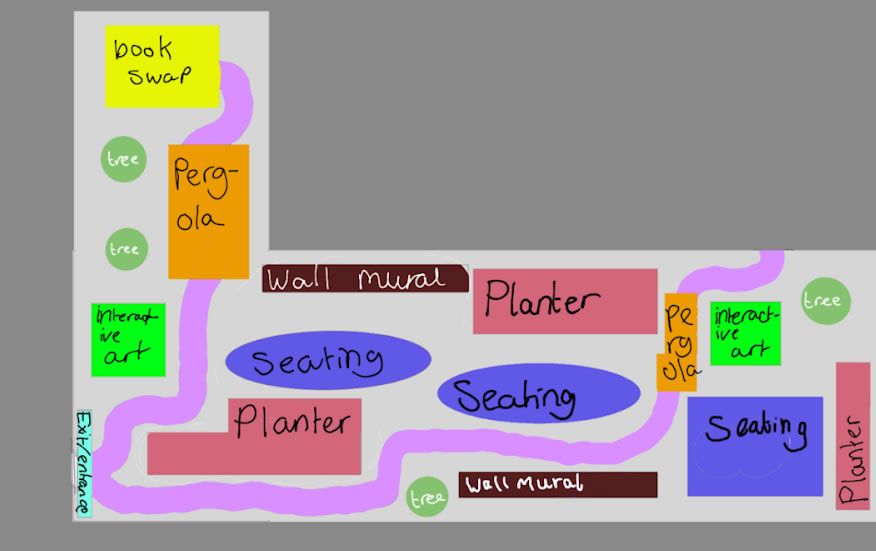 Oliver Seeds, Lancing Prep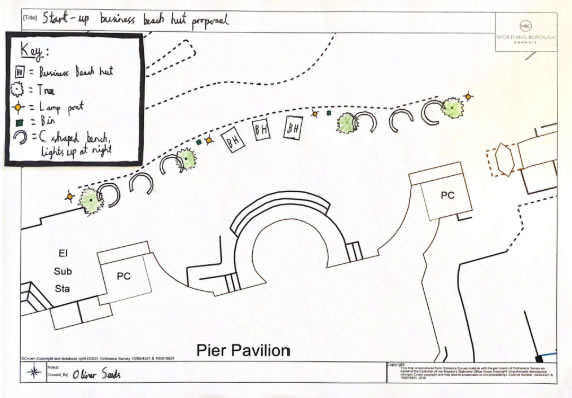 Photo: (left to right) The award winners: Oliver Seeds (finalist), Mayor of Worthing, Cllr Henna Chowdhury, Freya Benzencon (winner) and Frankie Owen-Sims (finalist)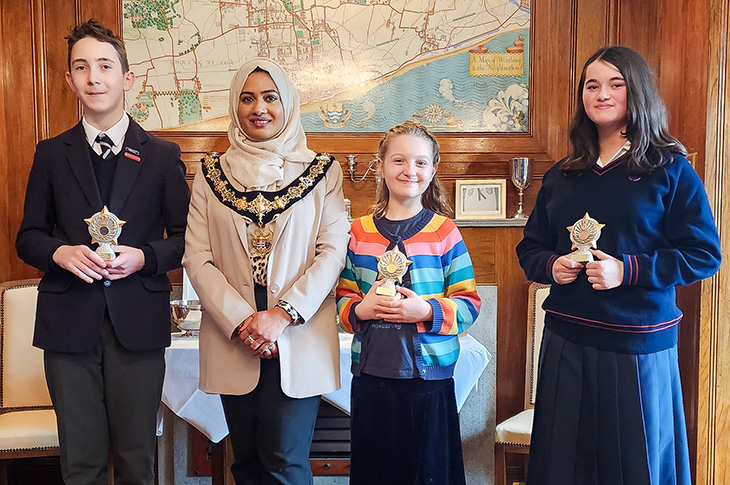 Runners-up
The runners-up, in alphabetical order, are:
Ben Blackburn, Lancing Prep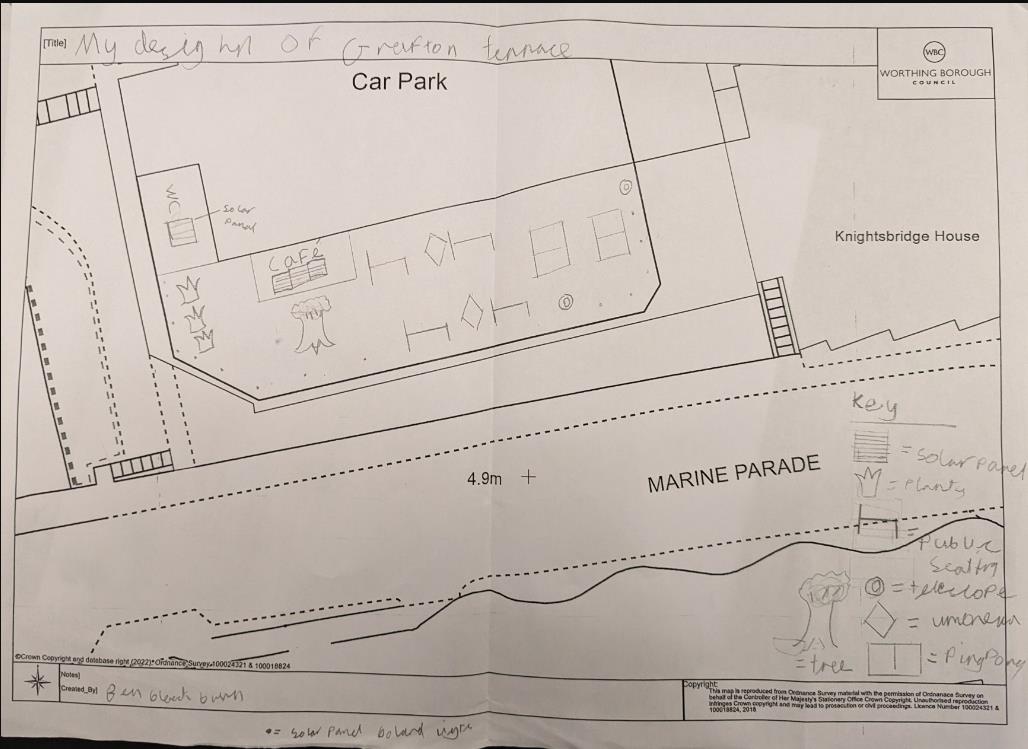 Bertie F and Regan C, Lancing Prep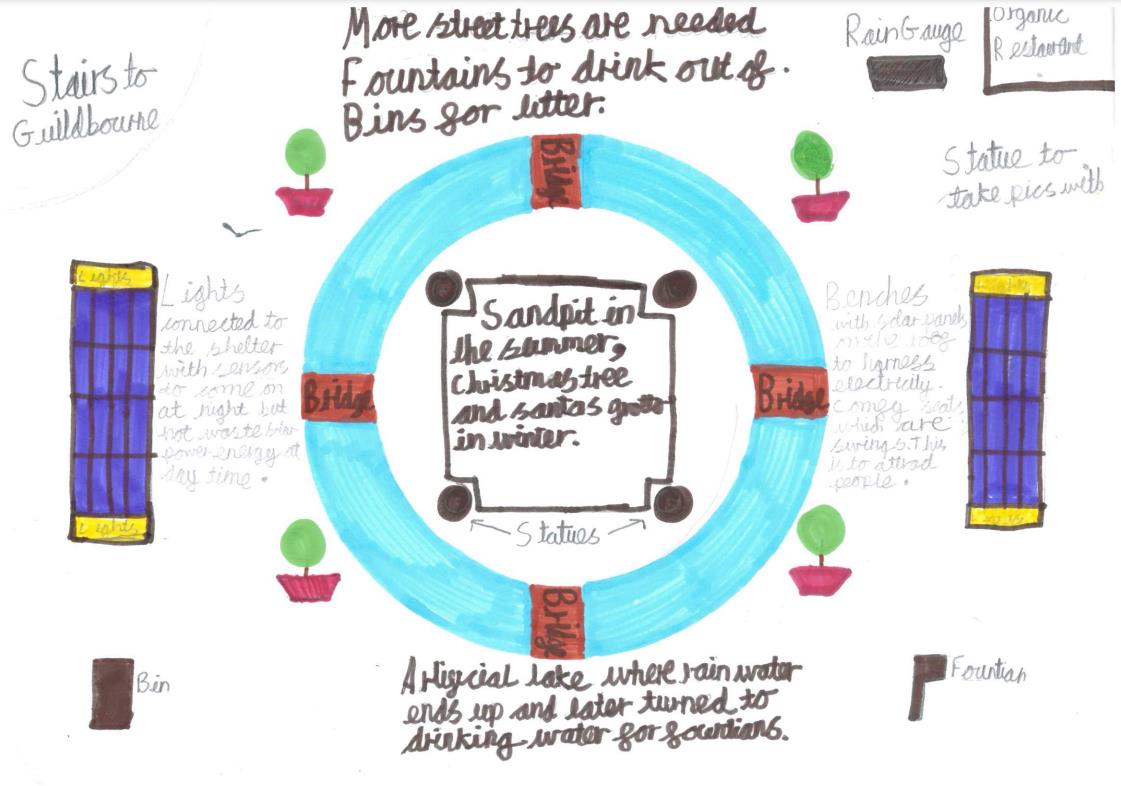 Connie Lipscomb, Bohunt School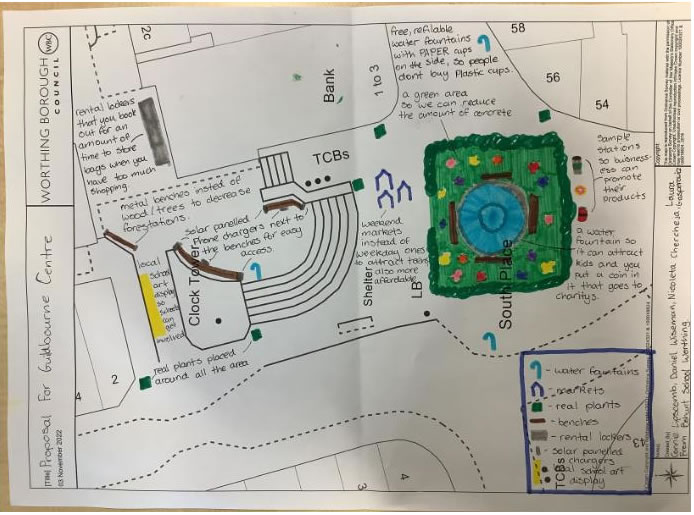 Edward Jose, St Andrew's CofE High School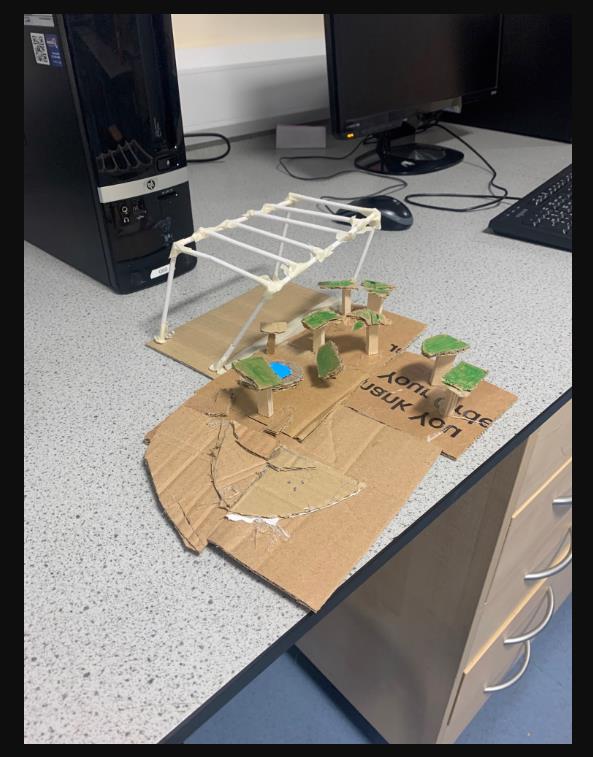 Elliot Gisbey, Lancing Prep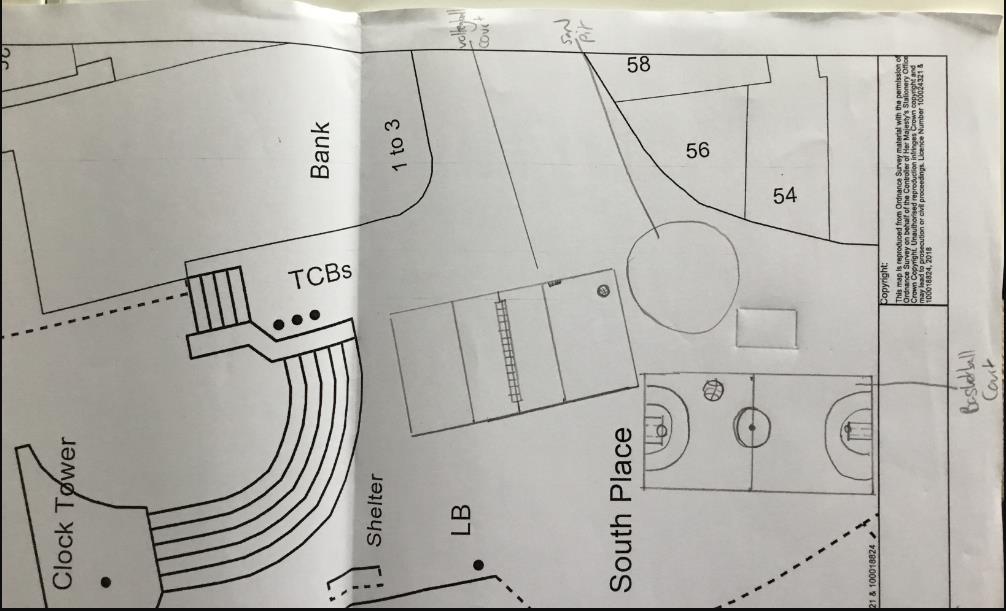 Eva M and Lexi P, Lancing Prep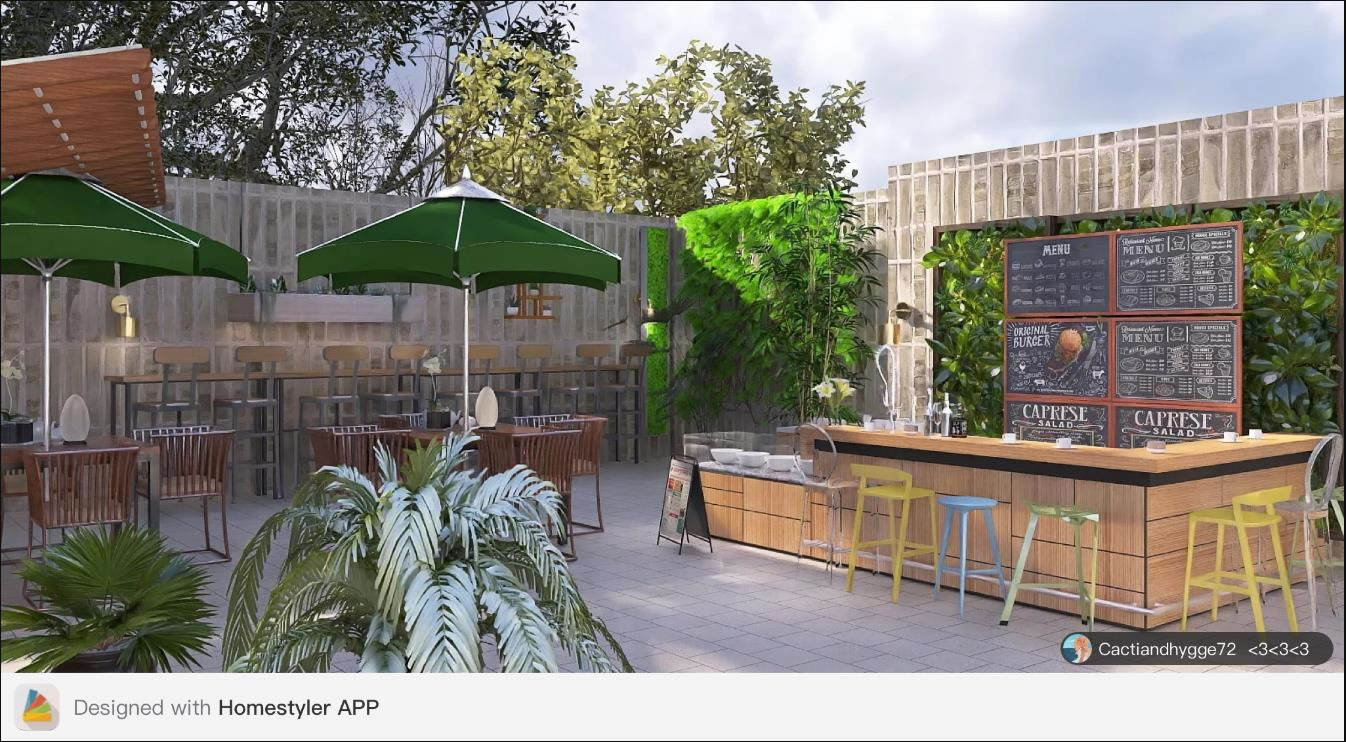 Freddie Parsons, St Andrew's CofE High School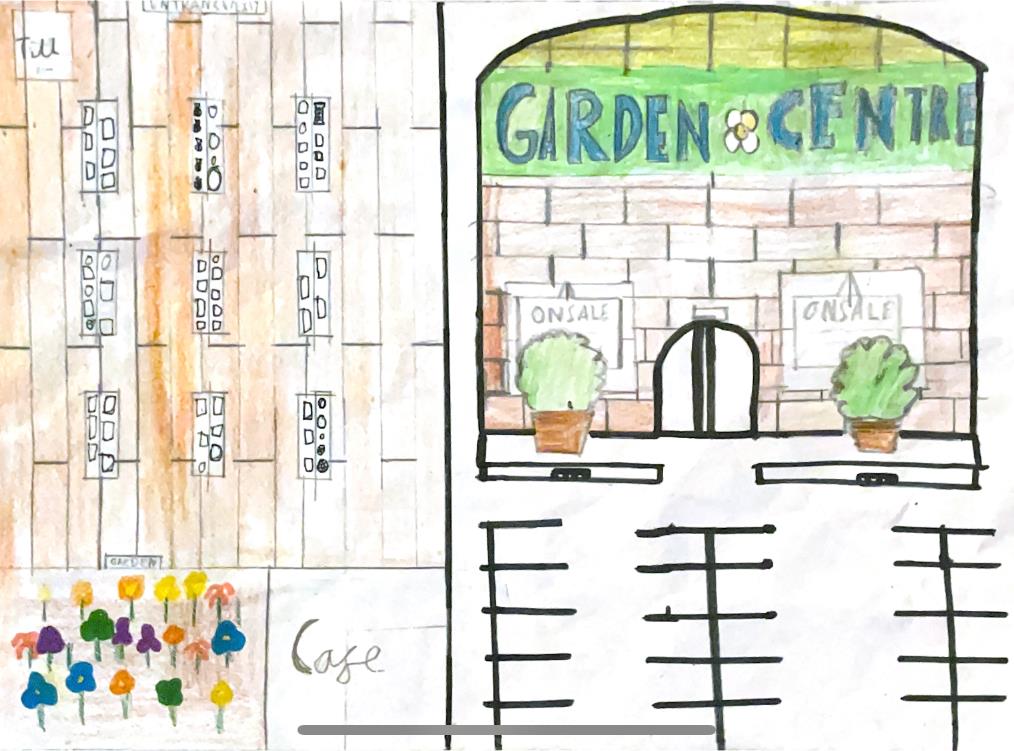 Imogen Watts, Lancing Prep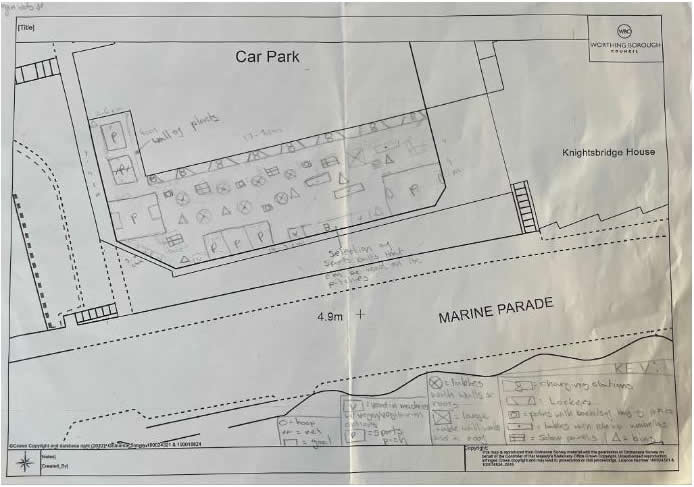 Jessica B, Unaysah K and Devon S, Lancing Prep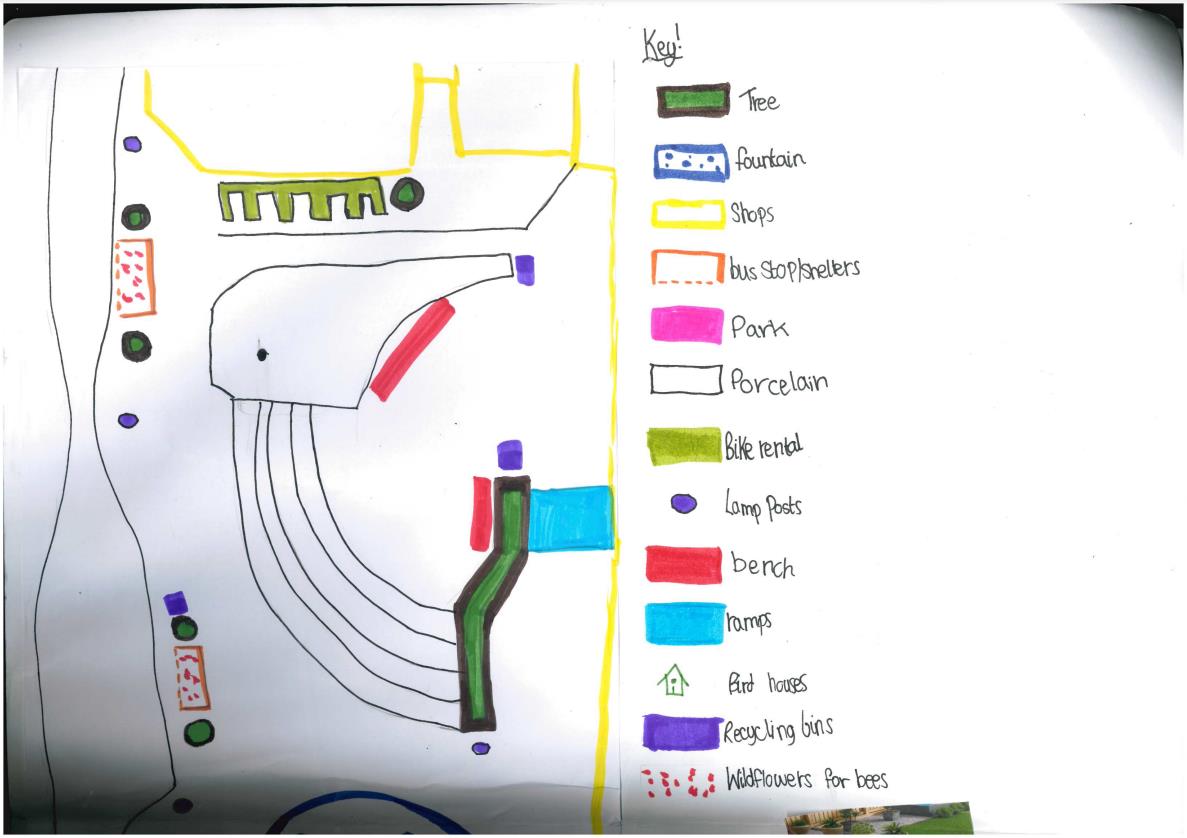 John Henry, Lancing Prep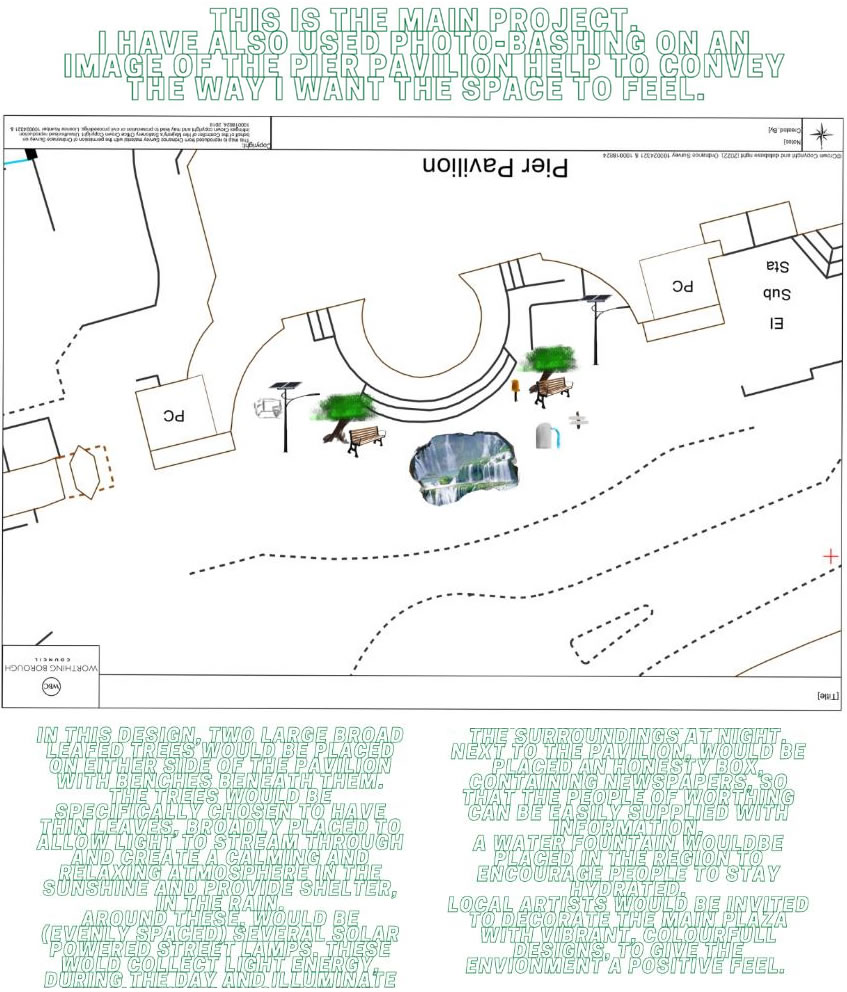 Joshua Robinson, St Andrew's CofE High School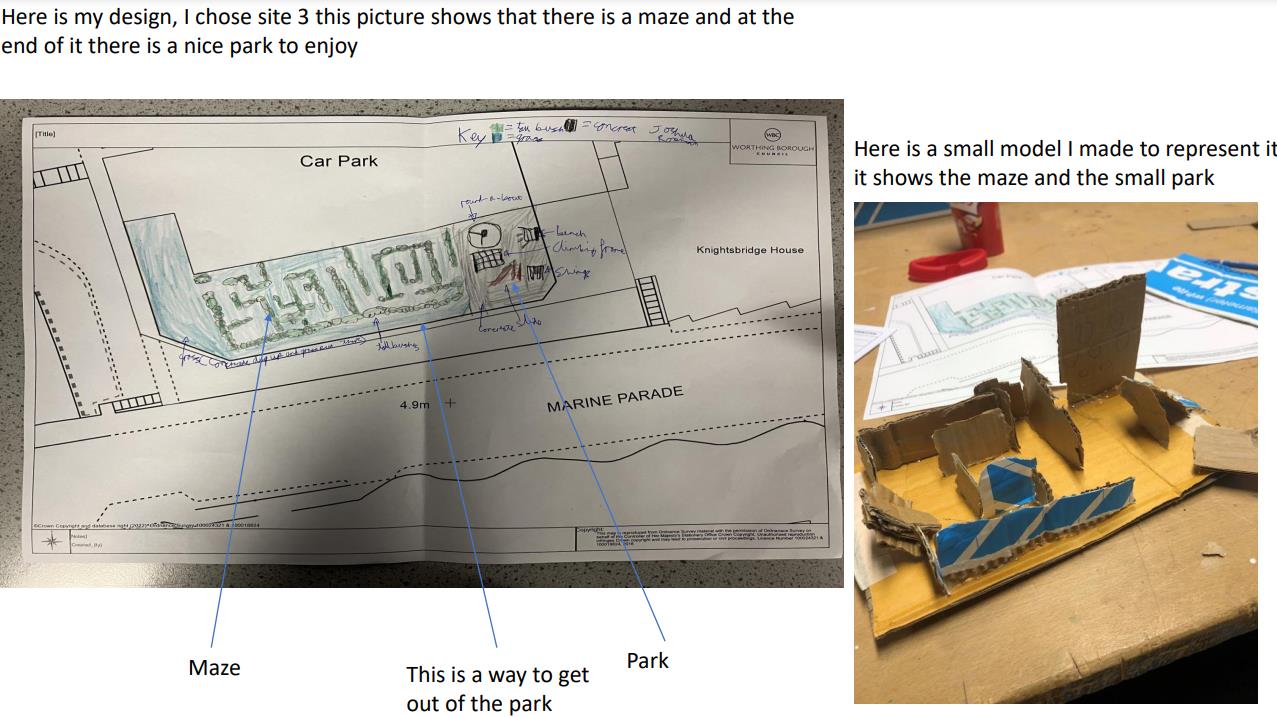 Katie Oakley, Davison High School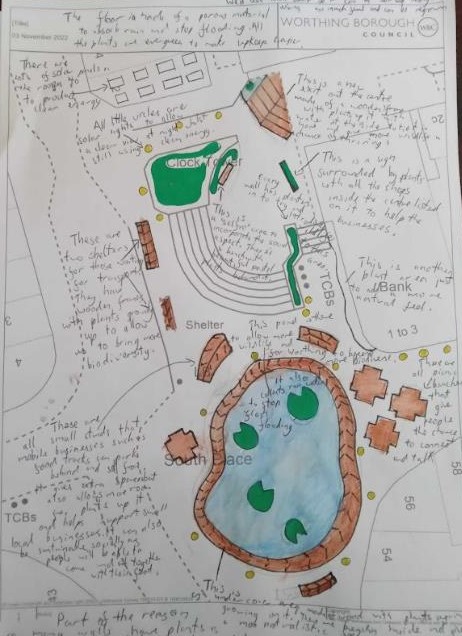 Lucas Condor, Lancing Prep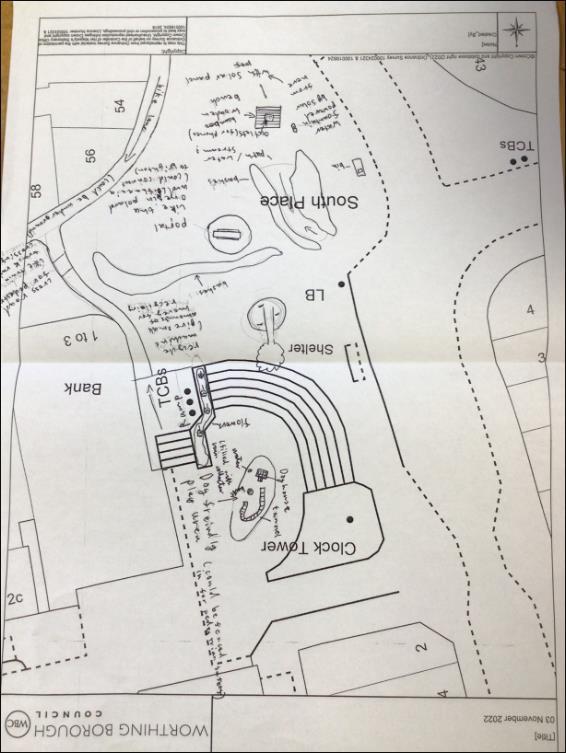 Orson W, Harry S, Harry C, Leila F, Kimberley L and Raffy D, Lancing Prep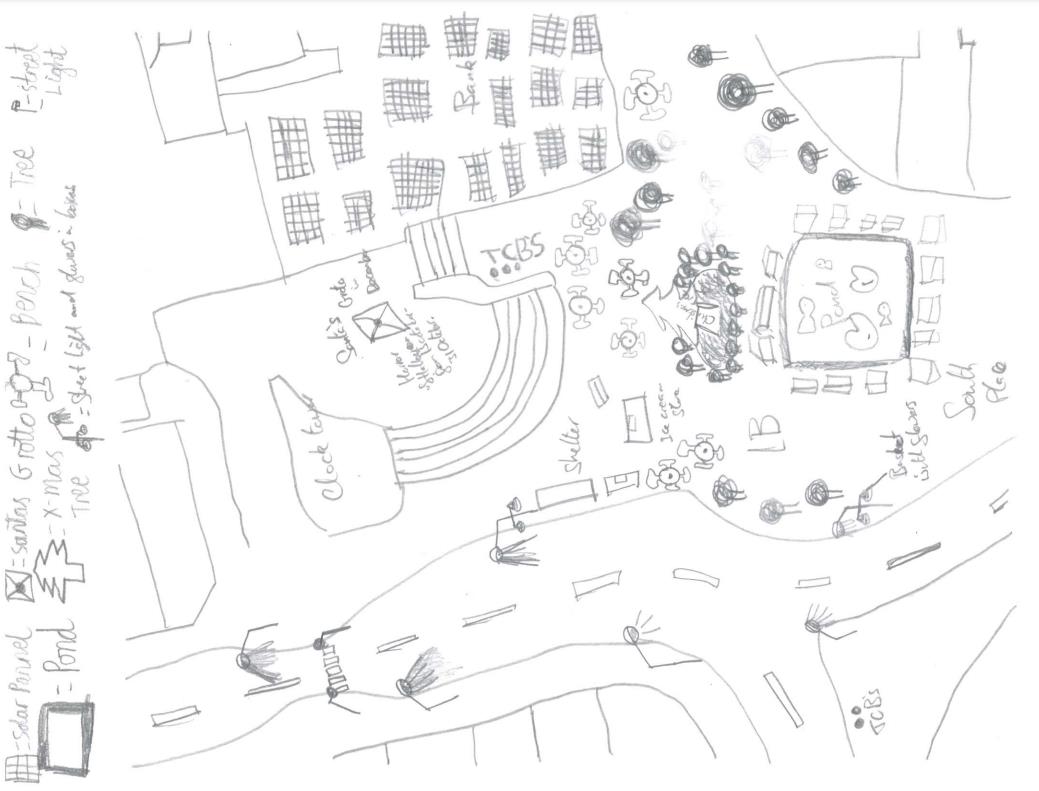 Phoebe B and Ruby H, Lancing Prep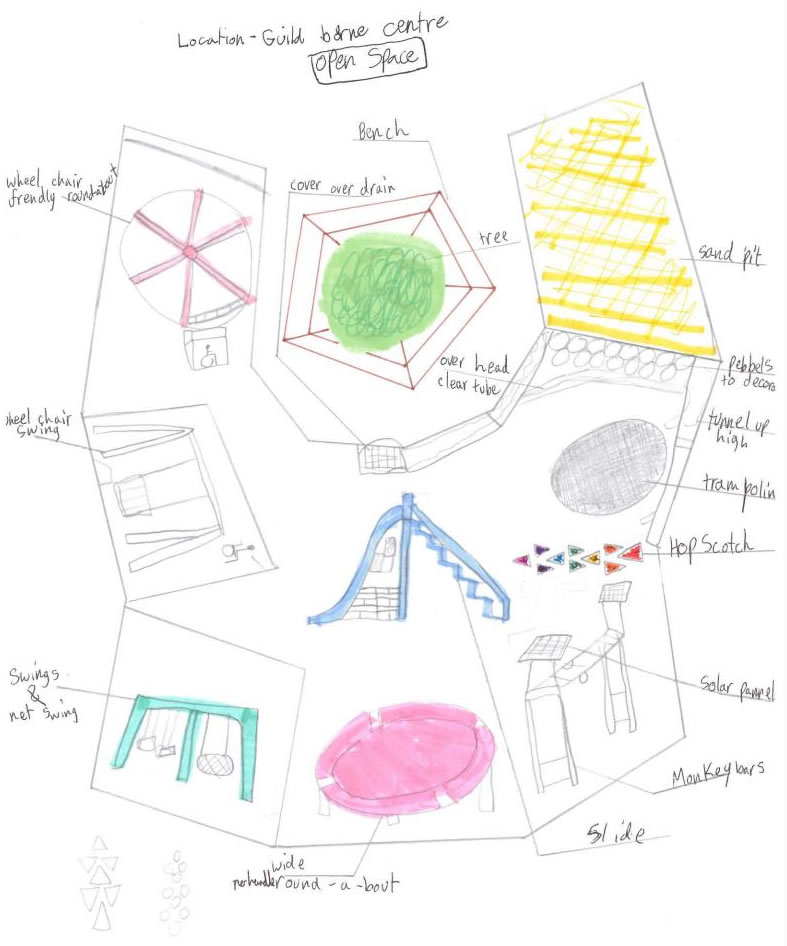 Samuel Bencat, Lancing Prep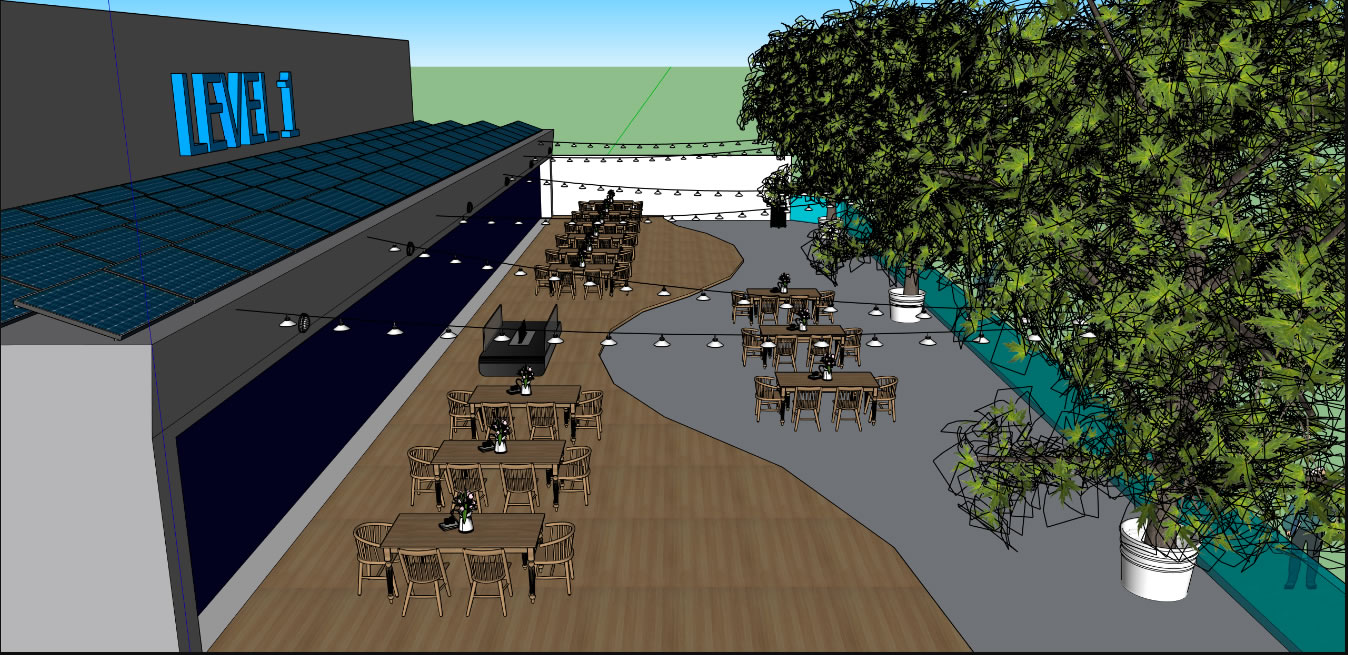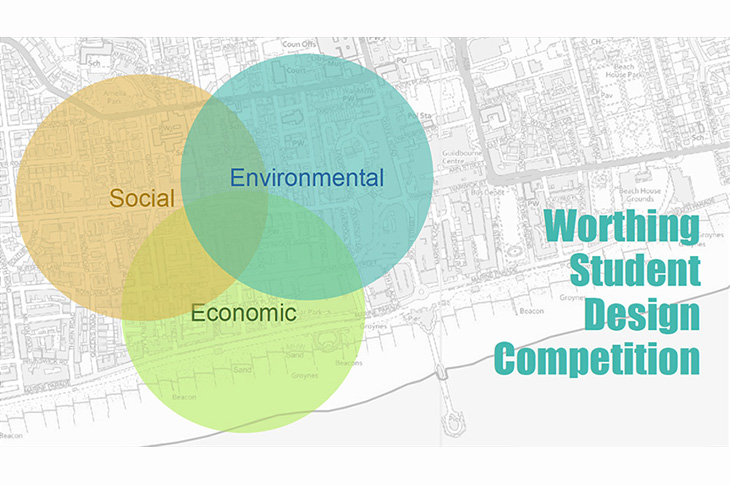 Page last updated: 21 March 2023
Back to top