Manor Sports Ground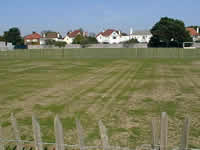 Georgia Avenue,
Worthing,
West Sussex,
BN14 8HL
Facilities and attractions


---
This open space was purchased in 1924 and once held County Cricket matches, but is now the leased home of Worthing Cricket Club.
The site has two pavilions, two cricket pitches, as well as five hockey and up to three mini football pitches.
To book a cricket, hockey or football pitch, please contact our Sports Booking Team.
Need assistance with this service?
Get in touch:
Environmental Services
Sports Booking Team
Page last updated: 08 December 2020
Back to top