Lancing Beach Green
and playground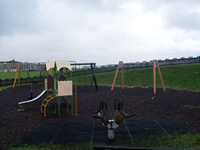 Lancing Beach Green,
Lancing,
West Sussex
Facilities and attractions
---
Equipment list for Lancing Beach Green
Smaller children's play equipment - 2 to 6 years typically
Older children's play equipment - 6 years onwards typically
About this park
The park is often used to hold fun fairs, bank holiday markets, car boot sales and firework displays.
Please note there is a charge for parking at this park.
For details and prices, please see the Lancing Parish Council website.
BMX and skatepark
The skatepark opened in July 2017 and was funded thanks to section 106 payments received by Adur District Council from the development of Brighton & Hove Albion's new training ground.
Photo: Lancing's new skatepark facility in Beach Green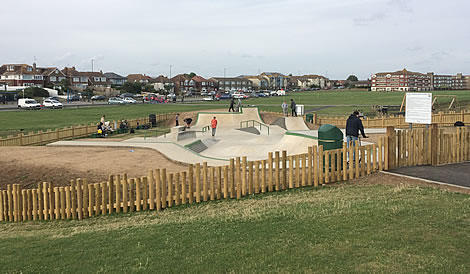 Need assistance with this service?
Get in touch:
Lancing Parish Council
Page last updated: 27 August 2021
Back to top