Lancing Ring Local Nature Reserve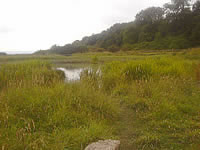 Lancing Ring,
Lancing,
West Sussex
---
One of Adur's hidden beauties
Lancing Ring is a local nature reserve within the South Downs National Park and owned by Adur District Council.
Since 2005, it has been managed by a partnership between Adur District Council and The Friends of Lancing Ring and has been an example of how Councils and Community groups can work together.
This site is important for its chalk grassland, but also has other habitats such as a small woodland and a dewpond.
The Friends of Lancing Ring have 'task days' at 10am on the 3rd Sunday morning of every month when people can become actively involved in the Ring of they wish. People should meet at the car park at the top of Mill Road in North Lancing.
If you would like to find out more about local nature reserves and chalk grassland or The Friends of Lancing Ring please refer to:
Need assistance with this service?
Get in touch:
Environmental Services
Page last updated: 09 September 2021
Back to top