Opening Doors Letting Agency
---
About Opening Doors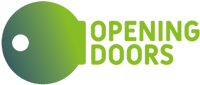 Run by Adur & Worthing Councils, Opening Doors Letting Agency is a free local residential letting service.
If you're a landlord looking to rent out your property, we will find you a suitable tenant, collect the rent and manage all the paperwork - all at no cost to you.
The benefits of letting your property using Opening Doors include:
tenant finding service
no fees or commission
rent collection and guaranteed rent paid monthly for up to two years *
comprehensive landlord and tenancy support service
legal assistance and courts costs paid by the Council *
full tenancy placement and sign up service (including tenancy agreement and inventory)
access to grant assistance for repairs *
deposit bond equivalent to six weeks rent for property damage
local authority run service
* T&Cs apply
All properties types required
Currently there is great demand for self-contained studios, one bed and two bed properties. However, we require all property types from single rooms in Houses in Multiple Occupation (HMO) accommodation through to four and five-bedroom houses.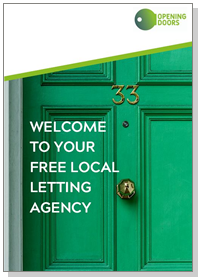 For more information please see:
Contact the Opening Doors team to find out more: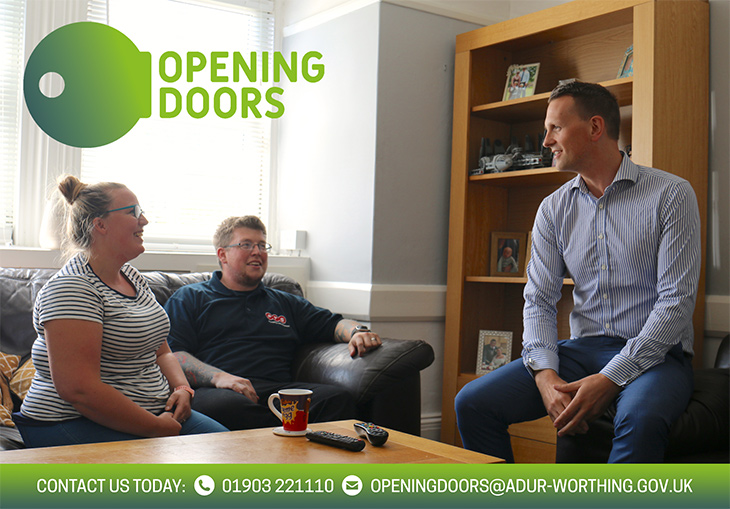 How does it work?
All it takes to become an Opening Doors landlord is three easy steps:
Step 1: Contact the Opening Doors team to discuss your property and requirements with us.
Step 2: One of the team will come to visit you at the property and advise on any required repairs and discuss the rent value with you. The agreed rent will be guaranteed for the duration of the tenancy or up to two years, whichever is soonest.
Step 3: Once you have agreed to work with us on the scheme, we will find a suitable tenant to view the property with you. If you are happy with the choice of tenant we will arrange a move in date and look after all the paperwork along the way - for free.
From then on you can enjoy all the benefits of Opening Doors. No more worrying about rent arrears, no more collecting rent, no more arranging of boring paperwork and no more letting agency fees. We will do all of the hard work for you.
And because we are a local authority service you know that this is a cast iron guarantee.
Photo: Jordan Rome with Steve Hay of the Opening Doors Team - the new free letting agency created by Adur & Worthing Councils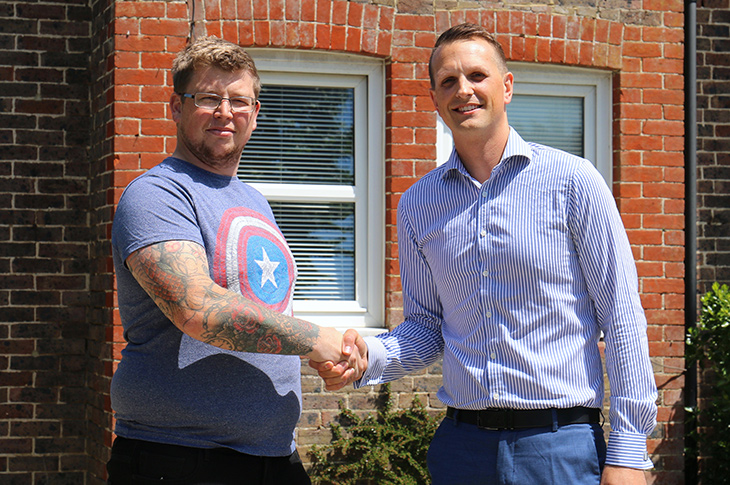 Opening Doors FAQs
---
What is included in the agreement?
Opening Doors is free to all landlords using the service.
As part of the contract, we will arrange the tenancy agreement, inventory and service documents for no charge.
We will also collect the rent and guarantee that this will be paid every month for up to two years.
Legal assistance is also provided, if and when required.
The Councils will assist you with evictions and pay the court costs to recover possession where there are breaches of the tenancy that cannot be resolved.
You will have access to the landlord support service for general advice or if you have difficulties with your tenants.
Back to the FAQs or Back to top
How much rent can I charge?
Rent for properties is agreed on an individual basis.
However, with Opening Doors offering landlords the package of:
added financial security
other very attractive cost-free benefits
The aim is that landlords are able to provide properties at below market rent to ensure properties are affordable to people on the Councils' housing waiting list.
Back to the FAQs or Back to top
Will I receive all of the rent?
Yes. Opening Doors does not charge any fees or commission for its services.
Back to the FAQs or Back to top
How is the rent paid?
Your rent will be paid monthly, in advance, directly to your nominated account on the Friday before the rent due date.
Back to the FAQs or Back to top
How long does the contract last?
You will have two separate contracts: The assured shorthold tenancy (AST) between you and your tenant, and a separate agent agreement between you and the Councils.
The tenancy agreement will need to have a fixed term of either 6 or 12 months, as requested by the Councils. When the fixed term expires the tenancy does not end: it will continue on a rolling monthly basis as statutory periodic assured shorthold tenancy until your tenant gives notice to quit or you seek possession of the property.
Back to the FAQs or Back to top
What happens when the agent contract expires?
Where it can be shown that the tenant has consistently paid their rent over the two-year period we would expect that this would give landlords enough confidence that they have reliable tenants and will therefore agree take over the rent collection. Alternatively, the agent contract may be renewed for an additional agreed period at no extra cost.
Landlords will still have access to the landlord support service any problems with the tenants arise after two years.
Your Deposit Bond will continue throughout the duration of the tenancy.
Back to the FAQs or Back to top
What happens if there is damage to my property?
You will be provided with a Deposit Bond equivalent to 6 weeks' rent that you can claim on at the end of the tenancy if your property is damaged.
If you are aware that your property is not being looked after during the tenancy please contact our landlord support team.
Back to the FAQs or Back to top
What is a Deposit Bond?
A Deposit Bond is a letter of guarantee provided in lieu of a cash deposit to protect you against tenant damage to the property. At the end of the tenancy, you will be able to claim a maximum value equivalent to 6 weeks' rent. Claims for general repairs and fair wear and tear will not be considered.
The Deposit Bond will be valid throughout the duration of the tenancy.
Back to the FAQs or Back to top
What standard does my property need to be?
All properties must be clean, functional, safe and have a fixed heating system of either gas central heating or night storage heaters on an Economy 7 tariff. If your property is in a poor state of repair we have grants available of up to £5,000 per property through our Landlord Grant Assistance scheme. Please contact the Opening Doors landlord support team for more details.
Back to the FAQs or Back to top
I have a property outside of Adur and Worthing, can I still use the scheme?
Yes. Although our aim is to secure properties within Adur and Worthing, we will also consider properties within bordering districts.
Need assistance with this service?
Get in touch:
Opening Doors
Page last updated: 04 November 2022
Back to top