Worthing Crematorium could become global green energy pioneer
Released: Thursday, 29 June 2023
Worthing Borough Council's Carbon Neutral 2030 plan is to get a further boost with news that Worthing Crematorium could become the first in the world to trial a switch to hydrogen energy, setting a global example in sustainability.
This summer, cremator manufacturer DFW Europe will begin testing pioneering hydrogen technology at its base in the Netherlands. If these tests are successful, the technology will be brought over to trial at Worthing crematorium as early as next spring.
Total project funding of £1,168,500 for the programme has been awarded through the £55m Industrial Fuel Switching Competition, as part of the £1bn Net Zero Innovation Portfolio (NZIP). NZIP provides backing for innovative low-carbon technologies and infrastructure. Decreasing the costs of decarbonisation, the Portfolio will help enable the UK to end its contribution to climate change
Cremation is an energy-intensive process currently reliant on natural gas, and the crematorium has the largest carbon footprint of any one Council site.
The proposed new process will use green hydrogen, which is produced using electricity from renewable sources, to power one of the three cremators during the trial period. Unlike natural gas, hydrogen doesn't give off carbon emissions when burnt. Green hydrogen is also produced without any carbon emissions.
Photo: Worthing Crematorium's stunning grounds pictured in autumn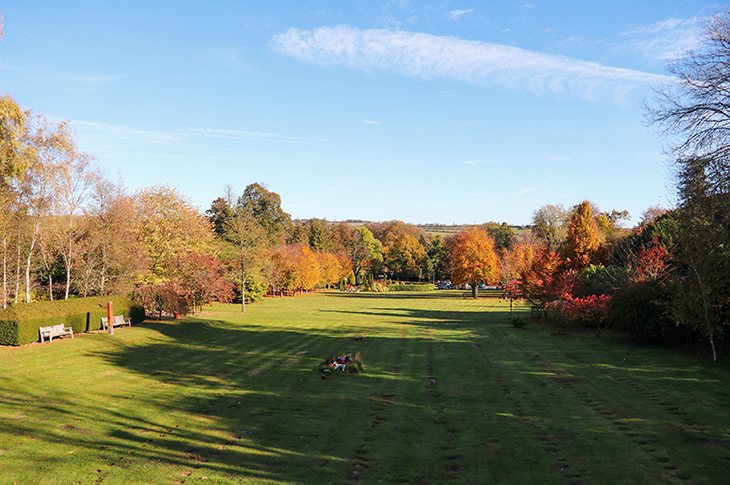 The pioneering 'Worthing HyCrem' trial is a joint effort, with FT Pipeline Systems acting as lead partner to Worthing Borough Council. The University of Brighton, DFW Europe, Net Zero Associates, Ricardo AEA and GeoPura are also all involved with the project.
Having declared a climate emergency, the Council is putting initiatives to reduce its carbon emissions at the forefront of its work.
The Council has also set itself two goals in order to be active and accountable in its work to combat climate change. By 2030, Worthing Borough Council aims to be a carbon neutral local authority. By 2045, the Council aims for Worthing to be a carbon neutral town.
Cllr Sophie Cox, Worthing's Cabinet Member for Climate Emergency, said:
"This project is an innovative step in our mission to reach Net Zero, and I'm grateful to the passionate officers who have spent a great deal of time making this global first happen. As a Council, we are committed to achieving Net Zero and thanks also to the Net Zero Innovation Portfolio for awarding us the funding to help realise our green goals.

"The crematorium is top of our list for carbon emissions within the Council's estate and this exciting trial will be a huge step towards our goal of becoming a Net Zero authority by 2030."
For more information on how the Council is planning to achieve its Net Zero goals, visit:
Photo: Worthing Crematorium entrance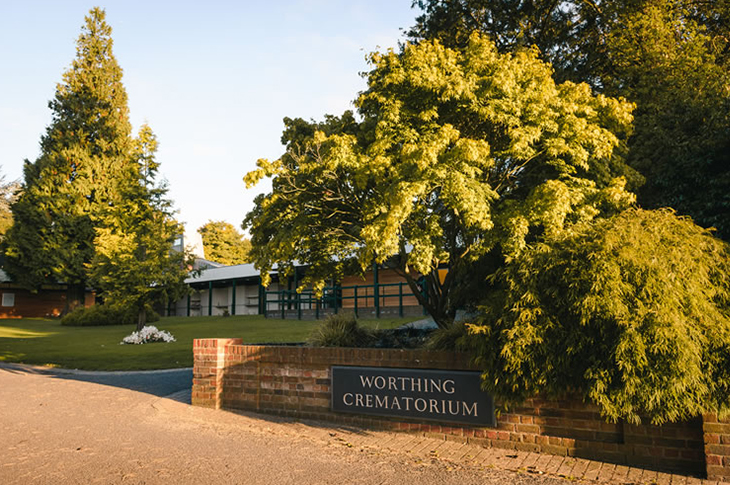 (PR23-087)
Page last updated: 26 September 2023
Back to top