Lancing: Now and into the Future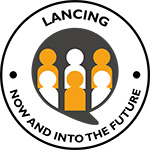 'Lancing: Now and into the Future' launched to help shape the village's future
We're asking residents and businesses for their ideas on how Lancing can be redeveloped for the benefit of the whole community.
Lancing: Now and into the Future is a joint project between Adur District Council and Lancing Parish Council. The project aims to build a portfolio of feedback and data from Lancing residents to enable a comprehensive and competitive bid for a grant from the Government's Levelling Up Fund in 2023 for improvements in the village.
While we can't guarantee the bid will be successful, we're committed to submitting a robust and creative bid. We'll also use the information we collect to apply for other funding sources that may become available.
Paper copies can be collected from and returned to Lancing Parish Hall, Chesham House or the library. Lancing Parish Council officers are available at the parish hall to assist anyone who needs help to complete the form and to answer any questions.
We've also selected groups to represent different sections of the local population, so that different voices can be heard, including young and older people, families and traders.
They are being given the latest data on the local economy, population and climate - such as what ages of people live in Lancing and the expected impact of climate change on the area - and asked what they think the village needs most.
The sessions began in October and are continuing through November. The members of the groups will then be invited to come together to consider all of the ideas they have had, and to decide on a list of shared community goals and priorities for Lancing. There is likely to be the opportunity for people to have their say again in the new year.
We will use the list to draft proposals with Lancing Parish Council, West Sussex County Council and partners, such as the redevelopment of Lancing Police Station, North Road's shops or the seafront. The priorities will also be a focus for the next Adur Local Plan - the planning document which will set out where developments can happen in the area.
Local community and voluntary groups have helped to set up 'Lancing: Now and into the Future'. We hope this will help strengthen the way we work with the community.
Cllr Steve Neocleous, Adur's Cabinet Member for Regeneration and Strategic Planning, said:
"Being Lancing born and bred I can vouch for the fact that it's a great place to live, but it's looking a little tired here and there and it could be made even better with some targeted investment.

"The community knows the area best, so instead of just telling them what we think is needed, we're going to ask them to work with us to design a new future for the village. It's the perfect example of different groups in the community working together for everyone's benefit.

"I'm delighted to be part of Lancing: Now and into the Future and am looking forward to joining the other members of the community to improve the village in the ways that residents want."
Cllr Mike Mendoza, the Chairman of Lancing Parish Council, said:
"We are really excited to be involved in the project and urge our community to share their views by completing the online questionnaire so we can have the best chance of a successful bid to enhance and improve our wonderful village."
We hope to be able to share draft proposals for how Lancing could be reinvigorated early in the new year, ahead of bidding for government funding.
Your invitation to participate in Lancing: Now and into the Future
Do you have experience of living in, working in or visiting Lancing?
Would you like to have your voice heard on what you think will be important for the future of the village?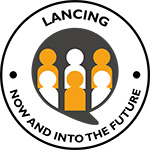 This is your invitation to participate in Lancing: Now and into the Future, a community participation project led by Adur District Council and Lancing Parish Council.
In this questionnaire you will be invited to read information about Lancing on three themes: people, environment and economy.
After each theme, you will be invited to tell us whether the information reflects your experience of living in, working in or visiting Lancing.
We will also invite you to share your thoughts on what you think will be important to consider when planning for the future of Lancing.
The questionnaire will take between 10 and 20 minutes to complete depending on the level of detail you wish to include. It asks the same questions as we are asking in our community conversations.
We look forward to shaping a future together.
Closing date for your views: Sunday 27th November 2022
What happens next?
We will analyse all the responses we have to these questions as well as the community conversations we are holding in Lancing.
The next stage of this process will be a meeting on Tuesday 22nd November where we will be taking forward information about people's experiences and viewpoints to inform future planning for Lancing including priority areas for investment. We will be sharing the outcomes of the session with residents at the end of November.
---
Photos of Lancing
Photo: The redeveloped Lancing Police Station - now a community workspace and home to Fabric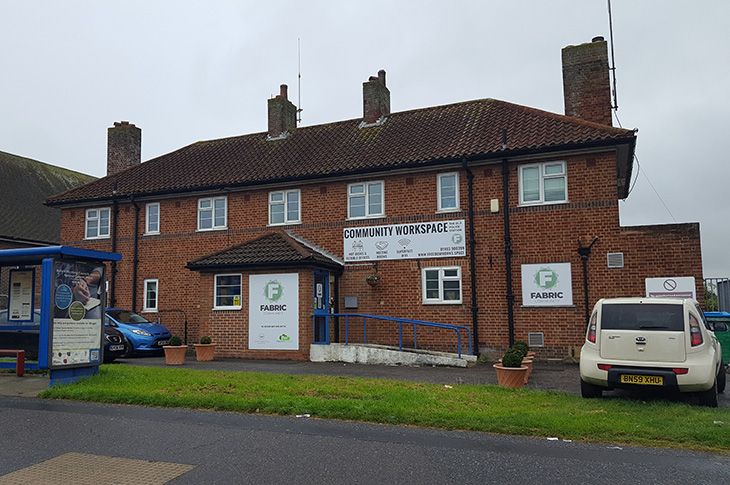 Photos: North Road's shops in Lancing (Queen's Parade)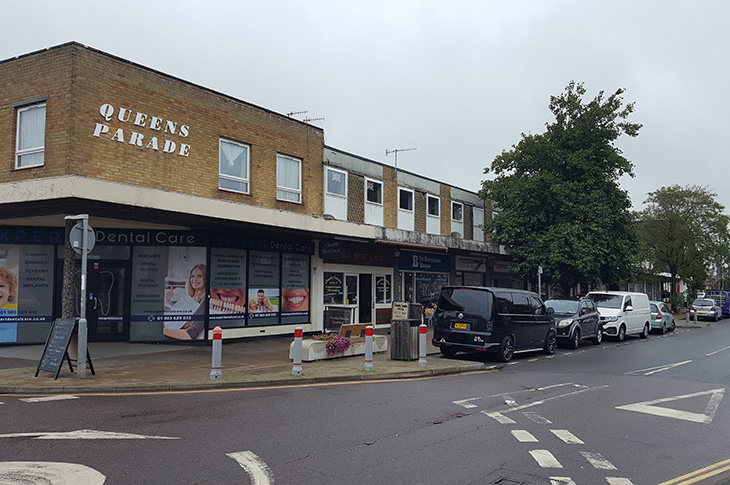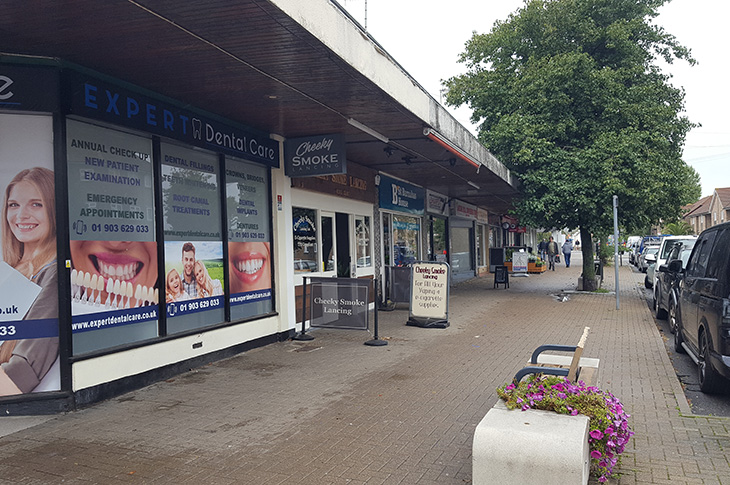 Photo: Lancing Beach Green, seafront and beach huts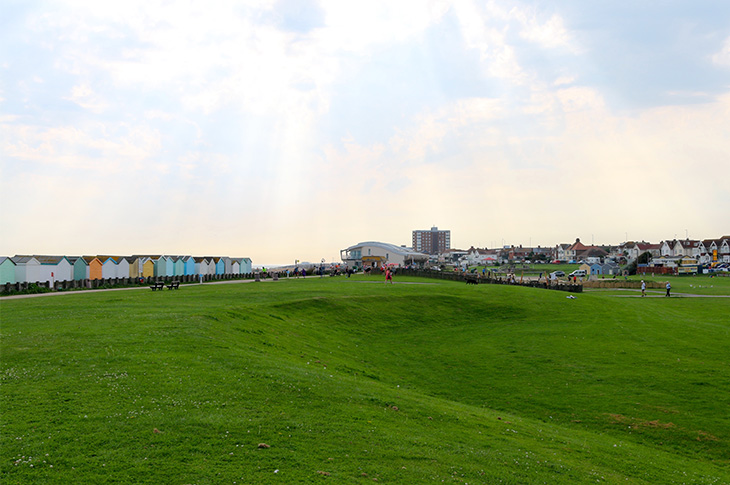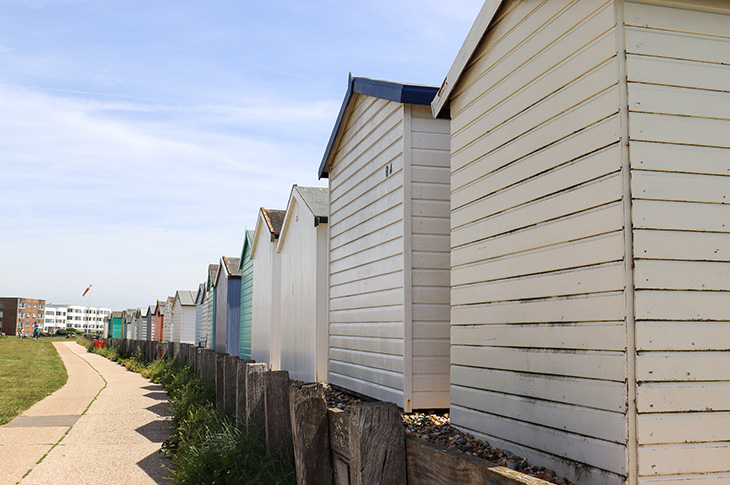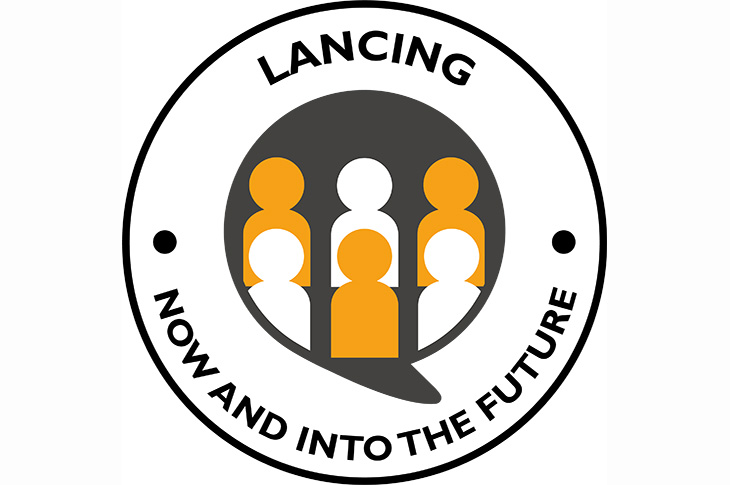 Page last updated: 25 November 2022
Back to top