The last 12 months have been challenging for everyone in Adur, with the rising cost of living continuing to bite. Each of us has been affected in our own way, but we have all felt the impact in some way or other.
At Adur District Council we have continued to focus our resources on supporting those most in need across our community. We've helped the least well-off who are struggling to get by, giving them financial support, offering grants to make homes more energy efficient and assisting people to get all the benefits they're entitled to but may not know about. We've assisted our vulnerable residents. And we've worked tirelessly to ensure no one in our community has been without a roof over their head at night.
But the council is not immune from the continued impact of inflation on everyday life. Not only has the cost of our services increased but there has been increasing demand on them because our community has needed us more than ever. We have stepped up to meet that challenge but it has been extremely difficult to fund.
The next year is going to be extremely challenging again, with difficult choices to be made, so we'd like your input on what we should prioritise.
We know that the conservation of our beautiful surroundings is important to you, so transforming our environment is a key priority for the council. We're working hard on pioneering projects to restore the Adur Valley estuary and our stretch of sea into havens for wildlife and biodiversity while protecting the greenbelt. We're focused on the development of our brownfield sites into thriving residential and commercial areas, and working with our partners to ensure we get the infrastructure we also need, like extra GP and school places, open spaces and community facilities.
We're continuing to work hard to turn around Adur Homes so that every one of our tenants has a good, safe and secure property. We're also building new Council homes and ensuring new flats and houses are being constructed that our residents can afford to rent or buy.
We're committed to putting your wants and needs at the centre of everything we do, so we want to know what is most important to you so we can protect it.
Legally, we have to produce a balanced budget each year - meaning we can only spend as much money as we take in through council tax, government grants, fees and charges. We will continue to push for more government support to help fund our services, but we can only directly change the other sources of income we have.
We're setting our budget to do the things that you've told us you care most about. But we want to know what you think.

Many thanks,
Cllr Neil Parkin, Leader of Adur District Council
The consultation closed on Tuesday 21st November 2023.
Thank you for taking part and submitting your comments.
We will add the results of the consultation here soon.
If you have a connection to Worthing by living, working or studying there, you can also complete the Worthing budget consultation.
Previous budget consultation results
Below you can find the results of previous budget consultation results:
Photos of Adur:
Photo: Construction under way at Wilmot Road, Shoreham-by-Sea, building new homes (part of the Adur Homes small sites programme)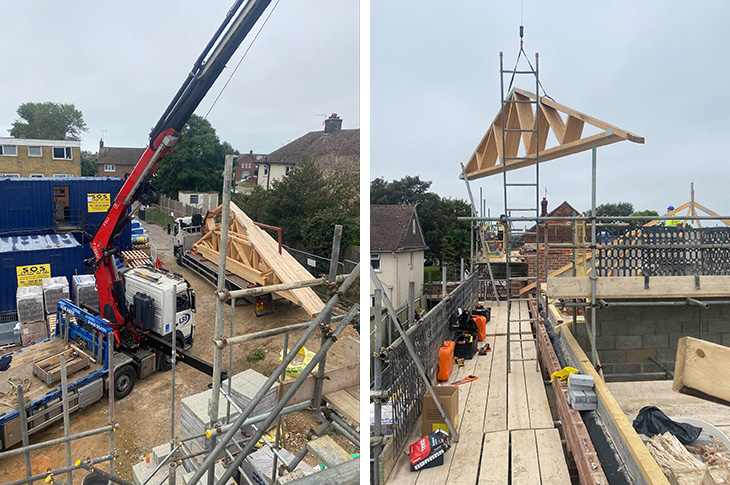 Photo: Lancing skate park
Photo: Person paddle boarding down the River Adur in Shoreham
Photo: Refuse collection on a recycling round
Photo: Shoreham Market
Page last updated: 22 November 2023
Back to top