Q&A with Cllr Sophie Cox, Cabinet Member for Climate Emergency at Worthing Borough Council
Released: Friday, 26 May 2023
Creating a town-wide pledge and promoting the environmental efforts of local businesses are just two of the priorities for Cllr Sophie Cox, Worthing's new Cabinet Member for Climate Emergency.
Find out more on her strategy to continue our climate work and help the Council achieve its 2030 carbon neutral target and 2045 targets of becoming a net zero town below.
Q. You've been in the cabinet for two weeks. What are your first impressions of the role, and what are the first things you want to achieve?
It's been such a brilliant first two weeks meeting some of the wonderful officers and hearing from directors and other members about the work that's going on already.
I'm excited to be taking on this role, there's a lot of scope to make some great changes and work together with different teams as we head along our journey to net zero. We have no choice but to make changes with the climate in the fragile place it is right now.
My first main aim is to better understand where the portfolio has been heading over the past year, to build on that and add some of my own ideas and passion to develop new strategies going forward.
Q. In recent years, Worthing's made big strides to be kinder to the environment. How can we continue this work?
We need to look at how we can maximise external funding to come up with new initiatives.
Every decision that we make as a Council needs to take into consideration the impact it has on the delicate state of our planet - the ecological emergency has never been more important and, as a Council, we need to plan for a changing planet and do all we can to ensure we're making a difference.
It's important we look at our changing town, and identify and plan for new pests and plants that adapt with a changing climate.
Q. How important is it to involve the community in our climate work and environmental projects?
It's crucial. As a new ward councillor, I love engaging with our citizens to understand what their priorities are and what they want us to be doing.
We are all working together for the same end goal - reducing carbon, increasing biodiversity and doing everything we can as a town to educate and build a sustainable future.
I look forward to bringing our communities together. We all need to do our bit and it would be great to have even more volunteers ready to get stuck in and help us deliver our plans and ideas.
Q. The Council has pledged to be carbon neutral by 2030 and for Worthing to become a net zero carbon area by 2045. What are you going to focus on to make sure we achieve these targets?
For me, there are three main aims to meeting our targets.
The first is to build on the audit work already done, focusing on key carbon emitters and looking at alternative means of fuelling and reducing these as much as possible.
The second is a pledge to build good and effective relationships with businesses and organisations across the town to look at how each individual type of business can make a difference - anything from removing disposable condiment sachets to swapping emission-heavy vehicles to something kinder to the environment. I want to build those connections into a town-wide pledge that showcases the work being done by organisations to hopefully inspire others.
My third aim is to offset even more of the footprint by making better use of our green spaces - turning a number of our grassed areas into woodlands and community allotments to address the ecological emergency.
Q. Let's jump forward in time. You've been in post for 12 months - what do you hope to have achieved so far?
My personal aspiration is to put the climate at the heart of decision-making and ensure that every department, from housing to events, is making positive changes towards the Council's journey to net zero.
As we are another year closer to 2030, I'd like to think we will be even further towards that target in our Council buildings with the heat network further in its development stages. I'd also like to see plans in place for our new eco charter across the town with lots of businesses making positive changes to increasing their sustainability and commitment to reducing their carbon footprint.
I'm looking forward to working with the environment teams to assist in the creation of additional urban orchards to offset more carbon, reducing allotment waiting lists while making extra sites available for enhanced food security, and introducing more community woodland and planting schemes, with a big commitment to increasing biodiversity across the town.
It's an exciting time and I look forward to the next few months and getting stuck in!
Cllr Sophie Cox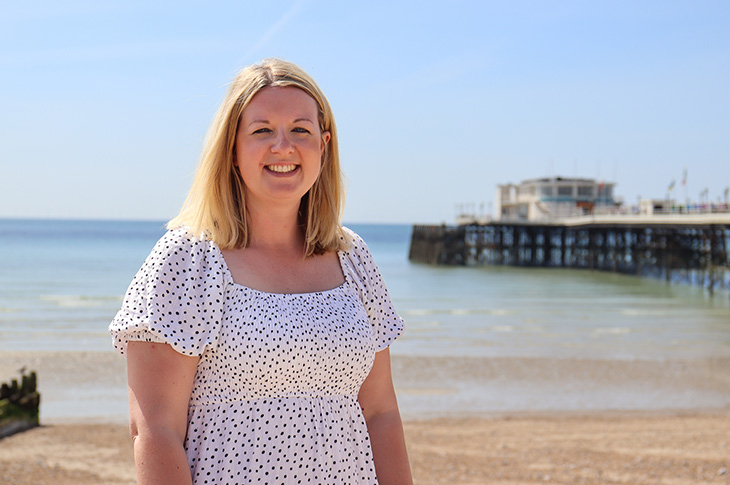 (PR23-068)
Page last updated: 18 September 2023
Back to top