Residents help design new West Durrington community park 
Released: Thursday, 18 May 2023
The design for new community park facilities in West Durrington are taking shape thanks to input from residents, community groups and young people.
In March Worthing Borough Council, along with housebuilders Persimmon Homes, Taylor Wimpey and Vistry Homes, hosted a series of events to find out what facilities the community would like to see built on the land to the north of Fulbeck Way.
A large community has grown in this area since 2016, when construction of 940 new homes began. A condition of the planning permission for the homes was that a community park with sports facilities would be built using Section 106 money from the developers. There have been long delays to the construction of the community park linked to Covid, but the Council and developers are keen to work with residents and local groups to deliver these necessary facilities.
The original plans included a multi-use games area, play areas, allotments and a full-size football pitch. Both the Council and the housebuilders are keen to get the project moving by working with the now-established community to find out what facilities work best for both them and nearby residents.
Over 80 local residents and representatives from a variety of community groups took part in three engagement events in March, which covered everything from the size and design of new allotments, the potential for a community garden, whether junior-sized football pitches are preferred, seating and scope for community events and the type of play equipment children and young people want to use.
The Council and developers have already updated the groups involved with the project on the outcome of the events and are now liaising with play equipment providers and landscape designers to deliver a design that is directly influenced by what was discussed.
A planning application for the finalised design will be submitted at the end of May and there will be an opportunity for the wider public to have their say as part of a public consultation in June. Building work is hoped to start this autumn, with the final pieces being complete by the end of summer 2024.
Cllr Vicki Wells, Worthing's Cabinet Member for the Environment, said:
"We are extremely grateful to everyone who provided feedback at the three community events. The residents in particular have been crucial to help understand the specific ambitions of this new space. I would like to thank them for their patience and dedication to ensure the design meets the needs of the community both now and in the future."
Dan Castle, Managing Director of Persimmon Homes Thames Valley speaking on behalf of the consortium, added:
"As a consortium, we've been delighted to work with the local community and Worthing Borough Council on the final design of these community facilities.

"The feedback we have received from all those who took part has been extremely helpful and we appreciate the contribution that local residents and community groups have made. This has genuinely shaped what we are providing and we look forward to delivering these facilities over the next 12 months."
Terry Woodjetts, Chairman of the New West Durrington Residents Association (NWDRA), said:
"We are optimistic that following a series of constructive local community engagements sponsored by the Council, the developers of the Fulbeck Avenue development and the NWDRA, that residents living within the development will now be provided the long overdue facilities they were promised when purchasing their homes. The NWDRA continues to work with both the Council and developers, to ensure completion of the said facilities within the projected timescales provided."
Peter Davey, Treasurer of Humber Avenue Community Allotments, said:
"Humber Avenue Community Allotments have appreciated the opportunity to provide input into the development of the new facility. Having many years of allotmenteering experience our views were valued. We look forward to continuing our involvement with the hope of integration of the two communities. At a time when many allotments across the country are under threat from housing development this is a rare opportunity to reverse the trend and help reduce the waiting list of hopeful applicants."
Photos: The land at West Durrington for the proposed community park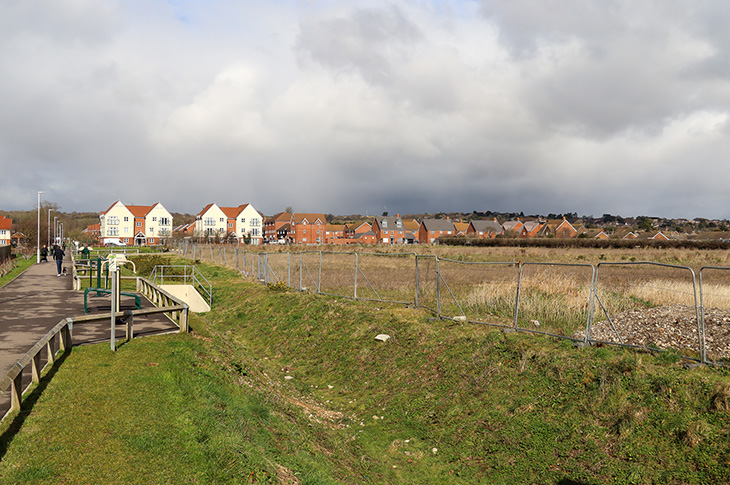 (PR23-059)
Page last updated: 05 December 2023
Back to top