Jennifer Ryan
Senior Planning Officer
About Jennifer:
Jennifer is a Senior Planning Officer at Adur & Worthing Councils. She's been with the Planning Policy team since 2017 and works on a range of projects including preparation of the Worthing Local Plan which, when adopted, will guide future development in the borough.
Jennifer is excited to be blogging about her work and is keen to talk about how it links up with wider projects taking place within the Councils.
Before she joined the Planning Policy team, Jennifer worked in Planning Policy at Test Valley Borough Council for six years. Prior to that, she was a Teacher Associate at Oxford Brookes University.
Outside of work, Jennifer enjoys travelling and has a passion for architecture and design - London and Liverpool are her favourite cities. She also loves seeking inspiration from Instagram for her travels, particularly keeping an eye out for trendy cafes and restaurants to visit.
You can read Jennifer's current blog posts on this page below:
See also: Planning Policy
---
22nd March 2021: Final chance to have your say
Well, the consultation deadline is almost upon us! It's hard to believe that eight weeks have passed since pressing the green button and launching the Submission Draft Worthing Local Plan.
There is still time to review and have your say - but do be prompt as the deadline closes at 5pm on Tuesday 23rd March 2021 - the clock is ticking!
Following close of consultation, the policy team will review all submitted comments before submitting the final Plan for independent examination in the coming months ahead.
Watch this space!
Head over to the Submission Draft Worthing Local Plan webpage to find out more. The closing date for comments is Tuesday 23rd March 2021 (5pm) so don't delay! Please do check out the guidance note (on the page below) to help inform your response - see:
8th March 2021: Cissbury Ring
I had Monday off on annual leave this week so I decided to pay a visit to Cissbury Ring. It has been on my list of things to see and do in West Sussex so I thought it was about time to explore!
For those that are not familiar with Cissbury Ring, this is an 84.2ha biological Site of Special Scientific Interest (SSSI). It is famed as the most historic hill on the South Downs and boasts an impressive history spanning over 6,000 years dating back to the Iron Age. It is owned by the National Trust and is a designated Scheduled Ancient Monument for its Neolithic flint mine and Iron Age hillfort.
According to the National Trust, the Iron Age hill fort was constructed around 400BC and was used for defence for around 300 years. After 100BC the interior of the fort was used for agriculture with rectangular fields being marked out with earthwork banks and terraces.
There is archaeological evidence of a settlement at Cissbury during the later Roman period.
In Tudor times Cissbury formed part of an early-warning system of beacons that ran the length of the south coast. Watchers were able to monitor 78 miles of coastline from here.
Though recognised as having defensive capabilities several times since then, no actual military activity took place on the hill until the Second World War. A large anti-tank ditch was excavated around the entire hill in 1940 and anti-aircraft guns were positioned across the highest part of the ridge within the hill fort. Later in the war the north slope of Cissbury Hill was used in military exercises in preparation for the invasion of Europe. Observation dugouts were excavated within the rampart to accommodate machine-gun posts.
When I reached the top of the ring, I was rewarded with panoramic views of the South Downs to the north and, through the haze of the clouds and sunshine, I could just make out the skyline of Worthing - especially the construction of the Bayside apartments. I was pleasantly surprised to discover wild horses from the New Forest grazing as part of a conservation programme (equine landscape engineers) to clear scrub to facilitate the return of chalk grassland - one of the rarest habitats in the UK.
It is evident that Cissbury Ring is an archaeological haven with the National Trust providing information on historical archaeological explorations. This brings me to mention that National Planning Policy states that heritage assets (which includes Cissbury Ring due to being a Scheduled Ancient Monument) should be conserved in a manner appropriate to their significance, so that they can be enjoyed for their contribution to the quality of life of this and future generations. Significance is defined as an asset's heritage interest and may be derived from both the asset and its setting.
If you are interested in finding out more about archaeology and the planning system then you may wish to view the Submission Draft Worthing Local Plan (consultation closes on 23rd March 2021) which contains two policies relating to the historic environment:
Policy DM23: Strategic Approach to the Historic Environment
Policy DM24: The Historic Environment
Further guidance can also be found in the Worthing's Conservation and Heritage Guide (2015) which is due to be updated in due course.
If you are interested in finding out other historic assets in West Sussex, West Sussex County Council (WSCC) maintains a Historic Environment Records (HER) which lists known historic assets - see:
Have you taken 5 minutes out to listen to our podcasts and relaxing soundscapes in out SpringForward series?
1st March 2021: The Census is coming ... 21st March 2021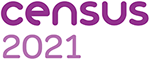 A leaflet landed on my doormat the other day informing me that the census is coming and to look out for an invitation pack in the post. This will be my first time completing the census survey so I am actually quite looking forward to it! I recall as a child in 2001 both my Grandma and Mum undertaking Census roles and the bright yellow census envelopes they would deliver.
The census survey takes place every ten years and counts every person and household in England and Wales. The purpose of the census is to gather vital information on socio-demographic statistics to help devise national and local policies as well as to plan and fund public services such as healthcare, education and transport.
Planners use census data to understand the social, economic, and demographic conditions in their communities and therefore the census is used to inform the preparation of planning policies in Local Plans as it provides useful statistical evidence. Planners are also statisticians and we have to have the ability to analyse and interpret a wide range of data but we also commission specialists consultants who can undertake forecast modelling projections.
For example, population and household projections are the starting point for planning for a whole range of strategies such as identifying housing and employment provision at the district / borough level. Providing housing is one of the most important aspects of the Local Plan and it is therefore vital that robust and reliable data is used.
So with this in mind, do look out for your census invitation pack as this helps to paint a picture of the nation and how we live! The population of England & Wales on Census Day, 27th March 2011, was 56,075,912. I wait in anticipation to see what the new population figure is on 21st March 2021.
For further information about Census 2021 visit:
22nd February 2021: Only four weeks left to go ...!
We have almost reached the halfway point on the Submission Draft Worthing Local Plan consultation with just four weeks left to go!
You may be interested to hear that the Council has taken a visionary and new approach of including the United Nations Sustainable Development Goals (UN SDGs) within the Plan.
The SDGs consist of 17 interconnected goals underpinned by targets designed to achieve a better and more sustainable future for all. They address the global challenges we face, including those related to poverty, inequality, climate change, environmental degradation, peace and justice. The goals form part of the 2030 Agenda for Sustainable Development, which is a call for action by all UN member states. It is considered that the UN SDGs will enhance the sustainability credentials of the Plan and thus will provide a more robust monitoring framework.
The UN SDGs are becoming increasingly recognised and adopted by numerous public, private and voluntary sector organisations, therefore working towards a common and shared consensus for sustainable development.
I would also like to shine a spotlight on 'Strategic Policy SP2: Climate Change' which is an overarching policy designed to ensure that the impacts of climate change are fully considered at an early stage to ensure that future development and associated infrastructure is future proofed and resilient to recover from extreme weather conditions.
The planning system is one of many tools that can be used to help minimise vulnerability to all sectors of the community. The way in which we shape new and existing development in Worthing can make a significant contribution to adapting and mitigating the effects of climate change through carbon reduction (decarbonisation) and sustainable design and construction. Green infrastructure will have a major role to play in this, helping to mitigate the impacts of high temperatures, reduce flood risk, and maintain / restore biodiversity.
If you haven't yet taken a look at the Plan, then please do have a flick through and have your say!
Head over to the Submission Draft Worthing Local Plan webpage to find out more. The closing date for comments is Tuesday 23rd March 2021 (5pm) so don't delay! Please do check out the guidance note (on the page below) to help inform your response - see:
8th February 2021: Our Dark Skies
On a clear night, I like to look up at the sky and admire the magical wonder of our solar system and make out star constellation patterns.
In urban environments around the world, cities and towns never sleep. The light bulb is one of the most transformative inventions that has enabled humans to function on a 24hr basis. There are no longer time limits governed by the fact it is dark, and as soon as dusk falls, the lights get switched on and we can continue with our daily activities.
The glare from street lamps, office buildings, outside concerts, floodlit stadiums / training grounds, hospitals and transport hubs illuminate our dark skies with satellite imagery at night picking up sky glow that delineates the shape of cities and towns.
For safety reasons, it is essential for good use of natural surveillance (natural and artificial light) which reduce perceived and actual crime. However, there needs to be a balance struck given that our dark skies are becoming increasingly bright, which reduces the contrast of stars or other celestial objects against the dark sky background. Light is a recognised source of pollution and according to the International Dark-Sky Association:
"light pollution is the presence of anthropogenic and artificial light in the night environment. It is exacerbated by excessive, misdirected or obtrusive use of light, but even carefully used light fundamentally alters natural conditions."
So, why is excessive light a big deal?
Research has shown that widespread use of artificial light is not only impairing our view of the universe, it is also adversely affecting the nocturnal patterns of wildlife thus impacting the ability of ecosystems keeping in balance. It also disrupts our biochemical circadian rhythms, the body's internal clock that normally chimes with natural light levels. It also impacts on climate change as lighting is a form of energy and accounts for at least one-fourth of electricity consumption worldwide. Over-illumination is considered as energy wastage which is also a waste in cost.
If you are intrigued to find out how bad light pollution is in your local area then you can find out through this interactive map:
You can also get a bird's eye view of the lights in your town through the:
There are many things that can be done to curb light pollution and everyone can play a part in installing light pollution solutions (on the International Dark Sky Association website). For new development, artificial lighting needs to be considered when a development may increase levels of lighting, or would be sensitive to prevailing levels of artificial lighting. The Government has published light pollution National Planning Practice Guidance which provides advice on how to consider light within the Planning System.
The Adur Local Plan (2017) contains Policy 15: Quality of the Built Environment and Public Ream which states that:
"Lighting incorporated into developments should provide the minimum for public safety, be energy efficient, designed to illuminate the target only and avoid light pollution."
Similarly, the Submission Draft Worthing Local Plan (currently out for consultation) proposes Policy DM5: Quality of the Built Environment which recognises the issue of light pollution. Do take a look at the Submission Draft Worthing Local Plan and see what you think!
Did you know that The South Downs National Park (SDNP) is an internationally Designated Dark Skies Reserve? The National Park is hosting an exciting online 'Dark Skies Festival' between the 12th to 28th February 2021 - see:
1st February 2021: News Alert - Final Consultation on Worthing Local Plan
It is fair to say that it has been an intense couple of months and weeks getting ready to hit the green button to launch consultation on the 'Submission Draft Worthing Local Plan'. It is quite a milestone to reach this stage of the process especially more so during a pandemic with the Planning Policy team working remotely.
This is an exciting stage to reach as this is the final statutory consultation stage before we submit the Plan to the Government for independent examination. Since the start of the Local Plan-Making journey in 2016, we have undertaken two consultations as well bringing together and reviewing comprehensive evidence which have shaped the Plan that is in front of us today. We have incorporated illustrations of key landmarks drawn by a local artist Emma Bennett as well as applying graphic design which gives the Plan a vibrant look.
You may be aware that the Local Plan is a key document in shaping the future of Worthing over a 15 year period as it provides the strategy for growth, setting out what development will take place and where. When adopted, the new Plan will replace the borough's existing local planning policies and will be an important consideration in deciding planning applications.
The Plan builds on national guidance to provide for more specific local policies for Worthing to create a high quality environment. It has been a very difficult task to balance all the identified needs of Worthing's communities with the scarcity of land that we have within the borough. Some of the key elements of the new Plan are to:
plan positively for growth and contribute to sustainable development
balance development alongside protecting jobs, community facilities and valued open spaces
embed the United Nations Sustainable Development Goals
allocate 15 sites for development (6 on edge of town and 9 redevelopment sites within the existing built up area).
If you would like to find out more about the Submission Draft Worthing Local Plan, then head over to the following webpage where you can view the document in full or download a chapter that you are interested in. While the Local Plan takes centre stage, there are also important supporting documents and evidence base reports which all help to provide context to the policies and allocations contained in the Plan.
Within a specific remit, this 'Publication' stage provides all interested stakeholders with the opportunity to comment on the policy content of the Council's Plan. At this stage comments should only relate to whether you consider the Plan complies with legal requirements, including the duty to cooperate, and whether the document is sound. For further details please read our Guidance Note.
If you would like to comment, then there are a number of ways you can do this. You can:
use the online e-form
download a paper form
by email
or in writing
The consultation closes at 5pm on Tuesday 23rd March 2021.
Full details on the consultation, how to have your say and the Worthing Local Plan can be found at:
25th January 2021: Extension to Rampion offshore wind farm
It's not very often that there is a consultation concerning a Nationally Significant Infrastructure Project (NSIP), so the proposed extension to Rampion offshore wind farm has caught my eye.
In order to meet net zero emissions by 2050, the race is on to decarbonise the national grid and transition towards clean, renewable electricity power. Wind is leading the way for renewable energy power and here in the UK, we are the world leader in offshore wind energy given our geographical position to harness wind power.
The Crown Estate has given approval to Rampion Extension Development Limited (REDL) for an extension of the wind farm to go ahead on their seabed. However, at this stage of the process, a number of potential onshore and offshore areas are being investigated to identify the best location for the wind farm and associated electrical infrastructure.
An offshore 'Area of Search' is being assessed to identify the optimum site for a maximum of up to 116 turbines, the same number as the existing Rampion Offshore Wind Farm.
A subsea export cable is proposed to bring the power ashore under Climping beach, with an underground onshore cable route required to bring the power inland and connect to the national transmission grid at Bolney, where three potential sites are being considered for a new substation.
Given the scale and complex engineering nature of nationally significant infrastructure projects, they follow a different planning process to those development schemes that are granted planning permission by Local Planning Authorities. The proposed Rampion 2 Wind Farm will require a Development Consent Order and applications are dealt with by the National Infrastructure Planning Team at the Planning Inspectorate (government agency) - all under procedures governed by the Planning Act 2008. The Planning Inspectorate examines the application and will make a recommendation to the relevant Secretary of State, who will make the decision on whether to grant or to refuse development consent.
There are six stages to the application process for Development Consent Order and it usually takes around 16 to 18 months for a decision to be made. Further information on the process can be found by watching this short film on the Planning Inspectorate website. The website also provides details of 'live' NSIPs in England that are currently in the application process.
Rampion 2 could create clean, renewable electricity to power over one million homes in the UK in addition to Rampion's existing generation. Rampion 2 will have a generating capacity of up to 1,200MW, compared with 400MW for Rampion 1.
Feedback from this first consultation will help refine more detailed proposals, which will then be prepared for a second consultation later this year. REDL's website, Rampion 2, provides information about the project and a 'virtual village hall' exhibition includes maps and charts, a video flying over the onshore cable route options and information about the operating Wind Farm. Consultation closes on 11th February 2021.
As a Planner, I will be closely following this NSIP with interest as it embarks upon its journey of securing Development Consent Order.
12th January 2021: Vanishing ice
I hope everyone is keeping well and safe as we find ourselves in a national lockdown.
To say that I have been living in Horsham for 3.5 years, I discovered a new neck of the woods yesterday. I put my walking boots on and undertook a section of the 'Horsham Riverside Walk' which brought me through Leechpool Woods & Owlbeech Woods. The 110 acre site consists of heathland, woodland and wetland supporting a range of diverse wildlife, some of which are rare.
Upon leaving these woods, I then felt like I had stepped into the icy fantasy world of Narnia when I came across High Wood to the north of Horsham. The muddy and mild landscape of Leechpool & Owlbeech Woods was replaced with frozen branches, icicles surrounding the sharp edge of holly and being enveloped in a white hazy mist. It was rather eerie but nonetheless it added an interesting twist to my walk but it made me realise that icy weather is becoming a more rare event.
This brings me to mention that I recently watched 'Dancing on Thin Ice', presented by Olympic figure skaters Jane Torvill and Christopher Dean, documenting their lifelong dream to dance the Bolero on wild ice. Their challenge took them to Alaska, a country that has over three million lakes and thus one of the best places in the world to go wild skating.
They discover first-hand the dramatic effects of climate change in Alaska which is impacting upon the formation of ice with the Arctic landscape melting away. It was quite a sobering programme to watch and a vivid illustration that the planet is getting warmer with winters becoming milder and wetter.
Will ice and snow become a thing of the past and something that will seem like a fantasy world that is read about in books?
Photo: A snap from Jennifer's Horsham Riverside Walk
4th January 2021: Keep smiling and walk on
I am always full of enthusiasm at the start of the New Year. I love to make entries into my brand new calendar and record social engagements, make holiday and weekend arrangements etc so it feels a bit strange that my new 2021 calendar has just birthday reminders noted so far. However, I am determined that I am going to have something to focus upon to give me a sense of purpose and therefore that is going to be continuing with my walking adventures on a local scale.
It is really important to have a goal and something to look forward to. For me, it is a new trail to discover, experience buds and shoots springing into life as we inch towards spring. My friend and I have been researching local walking trails and making lists of possible routes to walk upon over the next couple of months as well as continuing with our Thames Path challenge when we are able to do so.
On New Year's Day, we completed our first walk of the year and it was a mud-bath. I don't think it could have been any more muddy, and if it was then we might as well have just taken our boots off and gone swimming in the mud! Nonetheless, it was actually quite amusing and it became a competition as to who had the muddiest boots. They do say that laughter is the best medicine!
With this in mind, I hope my blog readers are inspired to pursue a safe and fun activity which will help to bring joy and a sense of achievements during the next couple of months.
Need assistance? Get in touch:
Public Relations & Communications
Problem with this page?
Page last updated: 22 March 2021