Chloe Clarke
Sustainability Officer
About Chloe:
Chloe Clarke works as a Sustainability Officer for Adur & Worthing Councils. She works across the Councils and with the wider community to tackle climate change and protect the natural environment. She develops partnerships and projects with external organisations and helps drive delivery of SustainableAW. Chloe says:
"I'm really pleased to be working as the Sustainability Officer in this growing team. I'll be working on all things sustainability, including reducing plastics, increasing active travel and supporting the establishment of an Adur and Worthing Food Partnership. It's great to feel like I'm doing something positive towards the climate and nature emergency that is upon us, including helping with the Adur & Worthing Climate Assembly. With a degree in Ecology and Conservation, my passion is around biodiversity and the natural environment so I'm excited to connect up with the great work already being done on this locally."
You can read Chloe's current blog posts on this page below:
See also: SustainableAW and SustainableAW magazine
---
4th December 2021: Tarring Flood Action Group
On Friday I met up with Alison and Graeme from the brilliant Tarring Flood Action Group. I'd heard about the group when I was updating SustainableAW - our shared climate and nature plan with actions for the Council and the community. I went along to meet the group to find out more about what they do.
Set up in response to localised flooding, the Tarring Flood Action Group (TFAG) is a group of local resident volunteer 'Flood Wardens' working with Local Authorities, Emergency Services, other agencies, residents and businesses to help build resilience and keep Tarring flood-free. All of the Flood Wardens have completed West Sussex County Council's 'What If?' training to help them deal with emergency situations.
The Flood Wardens have been out at all hours following weather warnings to check the drains. They also put out signs to slow the traffic as the speeding cars send waves of water that collect on Rectory Road (near the Thomas a Becket Junior School), down the High Street, resulting in flooding of, and damage to, a number of residential and commercial properties.
Multiple benefits for the local community
I was really impressed by what they've achieved, not just to tackle localised flooding, but to also bring the community together. Alison said she didn't know many people in the village, so the group has been a real chance to make some good friends.
They've started a small community garden with raised beds and put in a 'Chat Bench' for people to just stop and chat and two bus stop benches. Graeme and team picked up multiple second-hand water butts for free from Gumtree and have given these to people in the community to help collect rainwater. They have also provided second hand compost bins for people to tackle their garden waste and leaves.
What is causing the flooding?
The group and the agencies they work with has agreed that flooding was caused by a number of factors, including:
Climate Change increasing localised intensity of rainfall
Victorian-era drainage system unable to cope with heavy downpour events
Blocked drains and gullies
Vehicles driving through pooled water
Dominance of paving/tarmac, leaving a lack of any 'natural' means of absorbing excessive rainwater
So the group has developed multiple projects to try and reduce the risk of flooding in the future.
Rain gardens
The group identified the creation of a series of rain gardens in Rectory Road as the most cost-effective solution to reducing flood risk.
Approaches to manage surface water that take account of water quantity (flooding), water quality (pollution) biodiversity (wildlife and plants) and amenity are collectively referred to as Sustainable Drainage Systems (SuDS). Rain gardens are one type of SuDS. They are designed to divert, capture, hold, and slowly release pooling surface water.
With donations, support and funding from local businesses and the local authorities, plus planting and maintenance carried out by the local residents and school pupils, they really have seen the local community coming together to tackle this challenge.
Adopt-a-Drain
Inspired by a conversation between Alison and a local businessman, the group launched an 'Adopt-a Drain' project. This involves 'community spirited' volunteers 'adopting' a drain or drains local to them and ensuring that they are kept clear of leaves and debris and are free flowing. With over 60 volunteers on board, this simple - but highly effective task when coupled with other initiatives, is proving to reduce the risk of flooding. Find out more, watch this clip on YouTube:
Find out more and take action
To find out more about the schemes and about how to get involved, please visit the:
If you're interested in setting up a similar scheme, you can:
The Eco Open Houses website (organised by Transition Town Worthing) has lots of case studies of home improvements, including rain gardens, like this amazing one:
If you have a garden, you can find out ways that will help reduce the risk of surface-water flooding by including a mini rain garden, permeable paving or even a 'green driveway'. Find out more information on our website:
1 in 6 properties in England are at risk of flooding from rivers, sea and surface water. This number is only set to increase due to climate change. Find out more about what the risks are and how to plan ahead:
All photos credit/copyright Tarring Flood Action Group.
27th November 2021: Is there such a thing as shopping sustainably?
I decided to start my Christmas shopping this week. It's hard not to be drawn into buying more than you need, but consuming all this stuff is having long-term consequences on the health of our planet. So I set out with the purpose of getting some more sustainable stocking-fillers, being more mindful about where I shopped and what I bought.
I'd also made the conscious decision to physically go into the shops rather than just resort to buying online, which I tend to do as it's such a time-saver. But the mountains of packaging waste and millions of transport miles that go into online deliveries soon makes it a not so environmentally friendly option. Amazon (the online retailer, not the rainforest) emits nearly as much carbon dioxide as a small country.
I took the train to the shops, armed with my reusable bags, ready to be filled with my purchases. I tried to swerve the throw-away single use items and stick to things that the kids need or that they could make, read, wear or eat. In our family, my siblings and I have stopped giving presents for anyone other than the kids and thankfully secret santa at work is not a thing either.
Top five tips on having a more sustainable Christmas
Make it
There's plenty of ideas online but there's also some local craft events you can get involved in to make a special present, decorations, bakes and even DIY crackers and party hats.
Choose to reuse
If you're wanting a festive outfit, or a Christmas jumper for the kids, join millions of others in choosing to reuse instead of always buying new. We've got plenty of charity shops in Adur and Worthing or shops like Neighbourhood Store in Shoreham with their vintage rail. You could also buy and sell clothes online, check out the:
Big purchases like bikes can be really costly when new, so for some good quality used bikes try out the:
I'm on the lookout for a second-hand electric drum kit with a headphone socket rather than having to buy the neighbours earplugs. There's loads of online apps making second-hand shopping super easy.
Support local
We're lucky to have some fantastic street markets across the area and some lovely independent shops brimming with locally-made things. Shopping local helps to support our local makers and producers and reduces transport and packaging too:
Photo: Christmas market in Adur (copyright Daniel Hills)
Recycle
Look out for 100% recycled wrapping paper which is also recyclable. The key is to avoid the glittery paper as this won't pass the 'scrunch' test (screw it up, if it unfurls then it's got plastic in) and can't be recycled. Save your Christmas cards to make gift tags for next year.
If you have a real Christmas tree, don't forget to leave it out to be recycled too from 13th January 2022.
Many high street stores now offer incentives for recycling their old clothes and beauty containers. Money Saving Expert has some great tips:
Books are best
I love books and could happily spend many an hour in a book shop, so for me, books make a great present. You can support your local bookshop by using the Bookshop.org website.
Or you can get a quality second hand book at a charity shop or through the Worthing-based Wob website (previously called World of Books).
For more information
For lots of tips and ideas about how to have a sustainable christmas, check out:
Find out some money saving ideas for Christmas see:
For lots of other actions and ideas on how to live a sustainable lifestyle see:
20th November 2021: EV charge points coming soon across West Sussex
I have loved that the last month has seen so many people and organisations talking about climate change due to the global COP26 conference. Yes there's way more action needed to fulfill any pledges made but I still feel hopeful and determined to ensure change happens here both in my role at the council and in my life.
One change coming soon is that there will be thousands of electric vehicle (EV) charge points installed across West Sussex. We've been working in partnership with West Sussex County Council on a large contract which will see thousands of new accessible charge points installed on-street and in car parks, making it easier for those without off-street parking to go electric.
This helps to deliver one of the 18 recommendations put forward by the Adur & Worthing Climate Assembly: Support the national drive for Electric Vehicle uptake by ensuring affordable public charging points and parking spaces are accessible and compatible to all vehicles.
UK-based Connected Kerb is fully funding the project and will also manage and maintain the charge points on an ongoing basis. The company has extensive experience of working with local authorities and public sector organisations. Find out more about the EV chargepoint roll-out - on the West Sussex County Council website.
One in four households expects to buy an electric car in the next five years. If you're thinking of making the switch, then these websites might help you:
If you have a car but are not in a place to switch to an electric car, there are still lots of other actions you can take when travelling that will help you reduce your environmental impact. Find out more on our climate action webpage.
Are electric cars the answer?
A switch to electric cars will certainly reduce pollution. But obviously electric cars don't solve congestion. So it's not just decarbonising cars that we need (although that is necessary), people need to be encouraged not to use cars - but with that is the need for improved walking and cycling routes so people feel safe.
I try to walk anywhere I can reach within 15-30 minutes to get my daily step count up as it's dwindled since working from home! It's not always possible, because that's life, but for every car off the road, there is improved air quality and for every trip on foot or by bike, it helps to improve health and wellbeing.
Photo: EV charging point at Brooklands Park, Worthing
13th November 2021: Tackling climate change
Hello, I'm Becky Ritchie, the new Strategic Sustainability Manager for Adur & Worthing Councils, and I'll be taking over the blog this week from Chloe.
It's my fifth week here at Adur & Worthing Councils and I've been busy meeting lots of new people and finding out about all of the brilliant work that is going on relating to sustainability, carbon reduction and renaturing.
As a resident of Adur and Worthing I'm really excited to be able to influence my local environment and take positive steps to mitigate the impacts of the climate and nature emergency through reducing carbon emissions, improving and restoring nature and ensuring fairness for all during the transition to a greener economy (this is also known as a 'just transition').
We're in the second and final week of COP26, closer to home we are also in week two of our ClimateActionAW campaign.
It has been a really valuable way to share some of the positive action being taken in the area to tackle climate change by local businesses, residents and the councils. After the campaign has ended this week, we will continue to share examples of best practice and practical tips and advice see:
There has been so much happening in Glasgow at COP. I have really enjoyed listening to a wide variety of talks (virtually) from the Green Zone. Some of the key commitments to come out of the conference so far are:
China and the US (two of the world's largest emitters of carbon) agreed to work together to achieve the 1.5°C set out in the Paris Agreement.
Key commitments around requiring countries to submit more ambitious climate plans by 2022 and increasing climate finance so poorer nations can cope with the impacts of climate change (the most vulnerable globally will be those who are most impacted by things like sea level rise and extreme weather events).
Leaders from more than 100 countries (covering 85% of the world's forests) have pledged to end deforestation by 2030.
More than 100 countries have agreed to cut methane emissions by 30% by 2030, this is important because methane is one of the most potent greenhouse gasses and over 26 times more damaging to the environment than carbon dioxide.
More than 40 countries have agreed to shift away from coal, which is still the single biggest contributor to climate change in the world (mainly due to its use in electricity production).
Whilst there is still so much more to do this COP has given me a sense of hope. The scale of the challenge is recognised and governments understand the level of change which is needed to to keep 1.5°C firmly in our sights.
Finally, looking to the future in Adur and Worthing the Sustainability Team (along with colleagues from many departments) will be working to produce a roadmap, setting out the high level actions to ensure we set the course to meet both the councils' carbon neutral goal of 2030 and the wider area target of net zero carbon by 2045.
Carbon of course is not the only piece in the puzzle to tackling the climate and nature emergency, and we will also be delivering large-scale infrastructure projects to decarbonise heat such as the Worthing Heat Network and working on nature based solutions like Sussex Bay.
Sustainable transport will be another key priority and we will work with our communities to ensure that the transition to net zero and a decarbonised future will be fair and equitable for all.
6th November 2021: Climate action is for life, not just for COP26!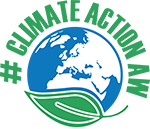 This week has been such a whirlwind. The Sustainability Team held a webinar for staff on Monday to share what progress has been made since we ran the Adur & Worthing Climate Assembly. I've also been out meeting community groups and businesses with colleagues to hear about the actions they're taking to reduce their environmental impact.
There's lots going on across our area, but it's how to communicate all that?
We're running this ClimateActionAW awareness campaign online now to coincide with the COP26 global climate change conference. But after the conference has finished, we will of course carry on sharing what actions we and others are taking, to inspire other businesses, organisations and residents to take action too.
Last night we held our ClimateActionAW Webinar for the public. We hope this will be the first of many engagement events with our local community. The first one was online but hopefully future events will have guest speakers from across the area, be more interactive and at some point be in person too.
You can watch the webinar and Q&A session here:
Throughout this week there's been a few case study videos shared online. We hope they will inspire other organisations to take action.
Shoreham FC - Meet England's greenest non-league football club:
South Downs Leisure - Going green in the leisure industry:
We've also added lots of information on our website now about taking climate action:
Why do we need to take climate action in Adur and Worthing?
What's the difference between net zero and carbon neutral?
Find out how the Councils are taking climate action
Find out how local businesses and organisations are taking climate action
Find out how local residents are taking climate action
Climate actions for businesses and organisations
Climate actions for residents
30th October 2021: EPIC by name, EPIC by nature!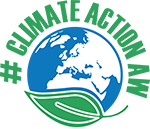 This week I've been busy working on ClimateActionAW – a new campaign to raise awareness of some of the actions being taken by the Councils, businesses and residents of Adur and Worthing to tackle the climate emergency. See:
We'll be sharing more in a free webinar as part of #ClimateActionAW on Thursday 4th November, 6pm to 7:30pm. To hear about the collective action being taken:
Also this week, I was so pleased to see that the Ouse & Adur Rivers Trust (OART) was recognised by the United Nations Association for their work with the local community to restore ecosystem health through the EPIC project - amazing! #GenerationRestoration
OART were also recognised at the UK Rivers Prize Awards too. They produced a video to share their story of the EPIC project to re-align and enhance a rare downland chalk stream and improve habitat with help from the local community.
See also: Ouse & Adur Rivers Trust (OART) website
Please take a look at this wonderful film, it really captures the journey and success of this amazing project, it's a beautiful place they have created for and with the local community:
#ClimateChampions
#SustainableAW
#AWClimateAssembly
#ClimateActionAW
23rd October 2021: Reaching Net Zero
This week there's been lots of noise about Net Zero as the UK sets out plans to cut greenhouse gas emissions. There will be grants available for electric vehicles and street charging points and homeowners can apply for grants to install low carbon heat pumps to replace gas boilers. Find out more about the plan on the BBC website.
I also got to hang out with the Sustainability team IN the office too - a first for us all!
Our new Strategic Sustainability Manager, Becky Ritchie (photo right), has started, which is brilliant. Becky has joined us from the NHS in Brighton where she was Head of Environmental Services working on sustainability strategies and engagement campaigns internally but also, with most of the Trusts in Sussex on an NHS to NHS consultancy basis. Welcome to Becky!
What is Net Zero?
When I'm chatting to friends, family and colleagues, I'm often asked about the difference between carbon neutral and Net Zero and why there seems to be targets for 2030, 2045 and 2050? It's certainly confusing! I thought I'd try to clarify ... so here goes!
Net Zero describes reaching an overall balance between the emissions produced and emissions removed from the atmosphere. To achieve Net Zero, organisations typically reduce carbon emissions by around 90% and then offset the remaining 10%, known as the 'residual emissions'.
That means harmful emissions from homes, transport, farming and industry will have to be stopped or - in areas where it's difficult to stop completely - balanced by other measures like planting trees that suck carbon dioxide (CO2) out of the atmosphere.
Carbon neutral describes achieving zero carbon by balancing carbon emissions with removal of carbon from the atmosphere through carbon offsetting ie by utilising tree planting or other carbon sinks.
See: What is net zero and how can we get there? (on the Energy Saving Trust website)
What are the key targets?
Global target:
Countries must all make transformational changes to reduce the amount of harmful greenhouse gasses produced and increase renewable types of energy like wind, solar and wave power in order to limit global heating by 1.5°C which in turn will limit the most damaging impacts of climate change.
We all share the same planet, so we must all do what we can to fix climate change.
UK target:
The UK is aiming to bring all greenhouse gas emissions to 'Net Zero' by 2050 with a further target to cut carbon emissions by 78 percent before 2035. There's lots more action and funding needed to achieve this target, so we'll be listening closely to the discussions at COP26 in a few weeks time.
Adur & Worthing Councils target:
Adur and Worthing Councils have pledged to be carbon neutral by 2030. We have a Carbon Reduction Plan and publish our annual carbon report on our website. We are currently on track to reach this target. This means we're reducing all the emissions from council operations and vehicles as low as possible, and any carbon that can't be removed, will be offset into renewable energy and local nature restoration projects.
Find out all about our work to reduce carbon emissions on our website.
Area-wide target:
The council is only responsible for 1% of the emissions for the whole of Adur and Worthing. So we've also signed up to the UK 100 pledge for the area of Adur and Worthing to reach Net Zero by 2045. This will require all businesses, organisations, groups and residents to come together to agree a plan of action to meet the target. Connecting with businesses, organisations, landowners and community groups as part of gathering actions for SustainableAW is the start of that journey.
Climate Champions!
I was so pleased to see Shoreham FC win a national award this week for their work to reduce their carbon footprint and inspire their supporters and players to do the same. Did I mention that they beat Premier League teams, too! They're featured in this article (on the Guardian website) and we'll be sharing their video case study as part of #ClimateActionAW fortnight in November.
Not long now until Climate Action AW!
As part of the fortnight, Adur & Worthing Councils invite you to hear what they're doing to tackle climate change via a webinar on Thursday 4th November 2021, from 6pm to 7:30pm, so save the date and we'll share a link soon!
16th October 2021: The Birch Tree Project: Would you like a birch tree to plant?
This week I've been busy working on our planned #ClimateActionAW fortnight in November. One of the things the fortnight will hopefully do is showcase the inspiring range of actions being taken across Adur and Worthing to tackle climate change and support nature to thrive. I've met with some of the #ClimateChampions in the area, including Shoreham Football Club, Southdowns Leisure and Durrington Community Cycle Project … I'll share more about them in a few weeks.
I also spoke with Leonie (Transition Town Shoreham) and Carol (Eastbrook Community Gardeners) to hear more about The Birch Tree Project, which is a brilliant 'treecycling' initiative, collecting surplus birch trees from Ashdown Forest and supporting replanting of them in the local community.
The Birch Tree Project is a group of dedicated volunteers from a range of community groups that have come together to make this lovely project happen.
"We have started a pilot project with Ashdown Forest, the brainchild of local environmental Scientist and Engineer, Richard Stow. Ashdown Forest needs to maintain the forest as 40% woodland and 60% open heathland, so they have to remove many birch trees. We are supporting them to 'treecycle' these surplus trees by transplanting them into urban community projects.

"They will be planted sustainably using recycled materials and no plastic. We would like to see our towns becoming an urban forest which is great for us, our climate and for our wildlife."
Carol Springgay, Eastbrook Community Gardeners
Would you like a birch tree to plant?
The Birch Tree Project is seeking ordinary house gardens, public spaces where there is permission, school fields, care home gardens, etc where a tree could be planted. The trees are approximately 4 to 5ft high. If you are interested to find out more about the project or in planting one or more trees, please:
They are asking for a minimum donation of £5 to £10 per tree to cover costs and reinvest in the project. People requesting a tree for this pilot project need to either live in Adur and Worthing and ideally be able to pick up from our collection points in Fishersgate or Shoreham. Delivery may be possible depending on circumstances but there will be a charge.
Share your tree planting pics: please share them to The Birch Tree Project Facebook page and use #ClimateActionAW so we can see the urban birch tree forest taking shape. Happy planting!
Why birch trees are good for nature
Birch trees are excellent for gardens and public planting, they take very little space, grow fast and are easy to manage. They cast dappled shade, minimal leaf litter and look attractive all year round. Many small birds are attracted to birch. As birch have shallow roots it is suggested they are planted 5m away from buildings, drains and walls. Planting is easy and planting and maintenance instructions will be provided by The Birch Tree Project.
Silver birch provides food and habitat for more than 300 insect species and can be used to improve soil quality. For more information and facts about silver birch, visit the Woodland Trust's website.
If, like me, you're in need of a one-minute mindful moment, I encourage you to step into the world of nature and zone out to the Woodland Trust's video about the year in the life of a Silver Birch:
#ClimateActionAW
#SustainableAW
#AWClimateAssembly
9th October 2021: Together for our planet. What is COP26?
I'm really pleased because we're going to run a new climate-focussed campaign in a few weeks called ClimateActionAW. We want it to be a positive campaign to share all the good things that are happening locally, there's lots going on to turn climate concern into climate action.
I think positive messaging is so important. I'm enjoying the BBC's Earthshot Prize programme because it's full of hope and optimism about restoring our balance with nature and presents solutions to tackle the biggest challenge facing everyone on the planet.
What is COP26?
In less than one month, world leaders will come #TogetherForOurPlanet to tackle the urgent threat of global climate change. Our Climate AW campaign will be timed to coincide with the conference called COP26.
The COP26 event is a global United Nations summit about climate change and how countries are planning to tackle it. It was due to take place in 2020 but was postponed due to Covid. It will take place between 1st to 12th November 2021 in Glasgow.
COP stands for Conference of the Parties, and will be attended by countries that signed the United Nations Framework Convention on Climate Change (UNFCCC) - a treaty agreed in 1994.
The 2021 meeting will be the 26th meeting, which is why it's called COP26.
COP26 will be the biggest summit the UK has ever hosted. It's being described as the most significant climate event since the 2015 Paris Agreement - in which nations agreed to act together to restrict global temperature increases to 2°C and begin efforts to limit warming to 1.5°C.
Presidents and prime ministers from around the world will be reporting back on progress since the Paris Agreement and, hopefully, there will be some new decisions on how to cut carbon emissions even further, if we are to limit temperature increases and to protect everyone from climate change. It is an important moment for the planet.
The whole conference will be streamed online. I've been looking at the programme of events in the Green Zone, there are some great sessions planned. Find out more on these here:
What other local events are being planned in the run up to COP26?
There are lots of other really interesting and useful events happening locally too in the run up to COP26, here are just a few that may take your interest:
Let us all work together to make positive change. Until next time!
2nd October 2021: Low Carbon Lunch
Today I cooked up some carrot and lentil soup for lunch. It's cheap, easy to make and healthy too. I'm also going to share a picture of it on social media. Sad? Nope, I'm joining others across the country taking part in a day of action and celebration by sharing my #LowCarbonLunch, because food is a key ingredient in tackling climate change.
Not being a meat eater, I make an effort to source my vegetables locally as this makes up most of my diet. However, I also work full time and have two kids, so I do eat my fair share of beige / processed food! Because of this, initiatives like this are great at raising awareness and getting you to rethink about what you're eating and how and where it was produced.
What is a Low Carbon Lunch?
A recipe for a Low Carbon Lunch would include more veg and less but better quality meat. Food that is kinder to the planet, healthier for you and supports spending in the local community - what's not to like?
Why is it important? Intensive food production is responsible for up to 30% of global emissions and 70% of freshwater use. Scarily, 25-30% of all food produced is wasted. I personally find this scandalous, particularly at a time when people struggle to feed themselves and their families.
Image: What is low carbon lunch (credit Sustainable Food Places)
Serving up some sustainable food facts
Thanks to national food organisation Sustainable Food Places for these sustainable food facts:
Meat, dairy, eggs and fish have a higher carbon footprint compared with plant-based foods.
National food organisations and health experts recommend replacing factory farmed meat with UK-sourced free-range, RSPCA Assured & Organic. Aim to use half the amount of meat and cheese and double the amount of veg.
50% of the UK's cropland is used for animal feed. Switching to pasture-fed meat and more veg & pulses would slash climate emissions, limit deforestation and improve animals' lives.
Upping your veg consumption is good for your health, good for the planet and can boost the local economy if you buy locally.
A lot of energy, expertise and resource is required to produce food so it's important it isn't wasted. Currently 25-30% of food produced is wasted.
Local action
One of the A&W Climate Assembly recommendations is:
"Collectively influence behaviour by raising awareness of our purchasing power and ability to improve our health and the planet through the food we buy, eat and by reducing the food we waste."
Work being done locally through Community Works to develop an Adur & Worthing Food Partnership will be just what is needed to address this. Having worked at Brighton & Hove Food Partnership for many years, I know just how powerful food partnerships can be.
There are nearly 60 food partnerships across the UK, set up to take a place-based approach towards ensuring everyone has access to healthy and sustainable food. If you're interested in learning more, I'd really recommend looking at the Sustainable Food Places website:
As well as aiming to eat more veg and less and better meat, don't forget you can also support local too. We have some fantastic places to shop locally, including a huge range of local markets in Shoreham, Lancing and Worthing and amazing food retailers like HISBE in Portland Road in Worthing.
Photo: Fruit and veg on shelves in a shop (credit - HISBE, Worthing)
Need assistance with this service?
Get in touch:
Public Relations & Communications
Page last updated: 02 December 2021
Back to top