Grafton site could become homes and gateway to Worthing seafront
Released: Wednesday, 01 November 2023
Worthing's Grafton multi-storey car park could be sold off to be demolished and redeveloped into new homes and a gateway to the seafront.
Councillors are to consider plans to sell the site and neighbouring shops to a developer to transform the area with at least 150 new homes as well as enhanced leisure facilities, commercial units and green spaces for the community.
The move would remove ageing, unattractive buildings from the area, allow the construction of much-needed homes and support the regeneration of the seafront.
The proposal to be discussed by Worthing Borough Council's cabinet on 9th November suggests that the land could be marketed for sale from January 2024.
The Grafton site includes the 440-space car park, the bowling alley, the Level 1 food and drink area, a small number of shops in Montague Street and access roads to neighbouring buildings, covering roughly the area of a football pitch. We recently bought the leases to the shops from Clarks to Argos on the southern side of Montague Street to make it easier to develop the whole site.
We would look to a partnership with a developer to transform the area to meet the town's ambitions. New leisure facilities would be created either on the site as part of the redevelopment or elsewhere in the town.
Cllr Caroline Baxter, Worthing's cabinet member for regeneration, said:
"Grafton has done its job as a car park but is the centre of an ugly, untidy part of the town that urgently needs to be transformed.

"Redeveloping this site in a way that would benefit the community and at the same time support the regeneration of our historic seafront would be an exciting and imaginative solution."
Grafton car park was built in 1960 and would require significant and increasing investment to keep it in a safe condition for visitors over the coming years.
We believe that after selling it there will be sufficient parking spaces at our remaining car parks to cope with demand.
Members of the public can listen to the discussion at the Worthing joint strategic sub-committee meeting from 6.30pm on 9th November at Chesswood Junior School in Chesswood Road.
Alternatively, to listen to the meeting live or after the event, visit:
Photo: Worthing's Grafton multi-storey car park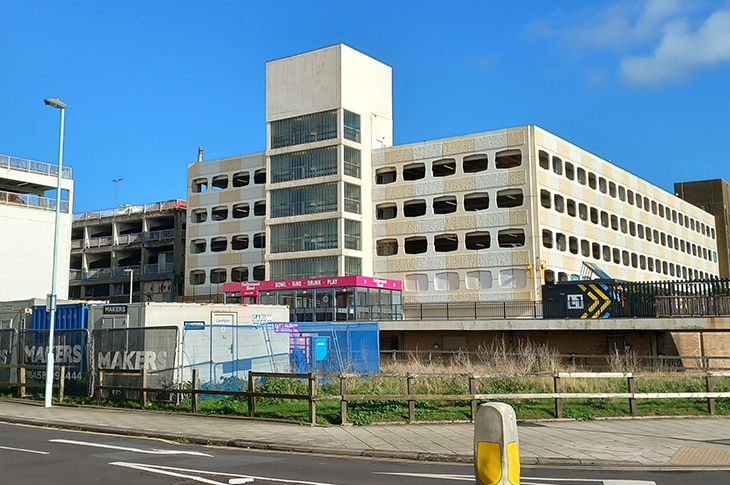 (PR23-152)
Page last updated: 04 December 2023
Back to top