Funding awarded to create community orchard at Worthing's Cissbury Fields
Released: Wednesday, 25 October 2023
A new community orchard is to be created at Worthing's Cissbury Fields as part of a shared plan to nurture the space into a thriving environment for wildlife and visitors alike.
Following a successful grant application by Worthing Borough Council from the South Downs National Park Trust, 35 local variety apple and pear trees will be planted at one of the site's six fields to create an orchard where locals can pick free fruit and connect with nature.
The introduction of a community orchard forms part of the council's management plan to renature the site, which has been designed in close partnership with the local community, ecologists and nature groups.
Located at the foot of Cissbury Ring, the fields were previously farmed by a tenant, but were reclaimed by the council in 2021 in a mission to support the environment by restoring its chalk grassland - an ecosystem which has been described as Europe's equivalent of the tropical rainforest, due to the rich diversity of life it can hold and support.
It's hoped the community orchard will have a large fenced-off zone with glade-style tree planting, mown and wild areas, as well as natural seating logs to create a secluded picnic area at the entrance to the South Downs.
Wide pathways will remain on the margins of the field to help to ensure walkers can continue accessing the site. Handmade wooden signage will also be created for the orchard entrance and to label each tree species.
At Findon Valley Market, located at the Lime Tree Surgery car park, on Sunday 29th October 2023 between 9:30am and 1:30pm, members of the community will be given the chance to taste and vote on the varieties of pear and apple trees they would like planted.
Cllr Vicki Wells, Worthing's cabinet member for the environment, said:
"It's amazing news that we've been able to secure this grant from the South Downs National Park Trust to create the community orchard.

"Our renaturing project at Cissbury Fields is a hugely exciting one for the whole community and is a great chance for us to work together to help nature. I really look forward to seeing the rest of the management plan come into effect over the next few years."
There will be plenty of opportunities for locals to get involved with the community orchard, including planting, maintenance and other trained roles to help support the management of the site.
Lance Allen, Chair of the Findon Valley Residents' Association, said:
"The successful funding for trees is great news and moves the community orchard closer to fruition. The Residents' Association will be encouraging our local community to become actively involved, for tree planting and into the future".
For updates on the Cissbury Fields project, follow the Worthing Borough Council Facebook page.
Photo: Cissbury Fields, Worthing, looking towards Findon Valley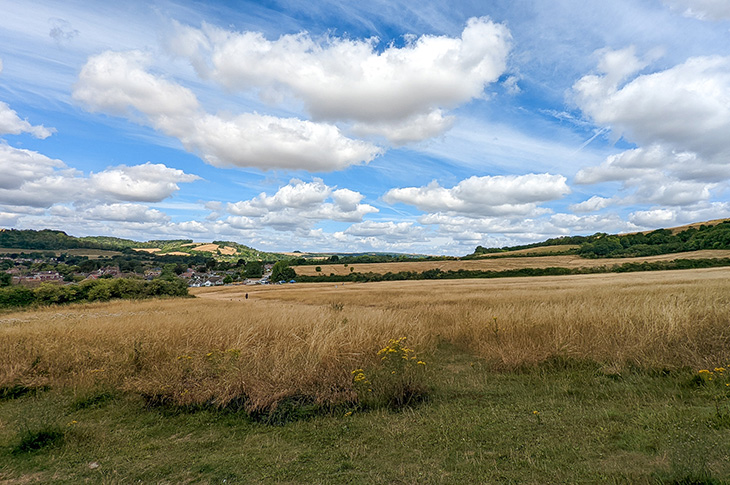 Photo: Cissbury Fields, Worthing, looking towards the sea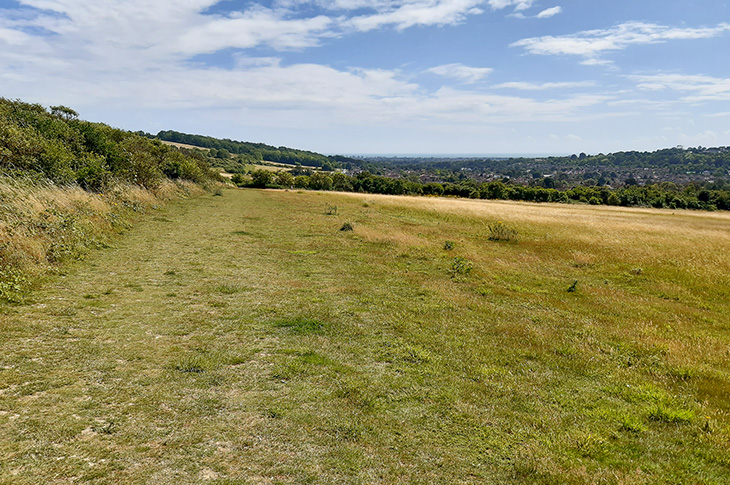 (PR23-148)
Page last updated: 04 December 2023
Back to top