Community voices continuing to be heard about Lancing's future
Released: Friday, 18 November 2022
Lancing's new listening project is gathering pace ahead of its biggest meeting.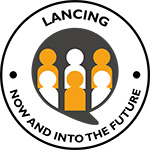 Lancing: Now and into the Future is a new joint approach by Adur District Council and Lancing Parish Council to understand what matters most to Lancing residents. The project launched in October, and involves teams from both councils meeting with groups of locals to find out what the big issues for the area are, and what needs to be prioritised.
The meeting on Tuesday 22nd November 2022 follows a series of community conversations that are taking place at venues across the village to find out what those who live or work there could be done to improve Lancing.
Please note: We have rescheduled the meeting for 8th December 5pm to 7:30pm
Next week's group meeting will bring all the themes that have emerged from the project together for discussion, and the group will decide on a list of shared community goals and priorities for Lancing.
Residents' feedback and ideas will also be used to prepare a comprehensive and competitive bid for the government's Levelling Up Fund. It will also be used to apply for any other funding that may become available.
So far, locals have spoken about several issues that matter to them, raising everything from the availability of youth activities and family and children's centres, to the impact of major firms on the local environment.
There has also been an appetite amongst residents for a community hub that could provide a home for the local voluntary sector, to help grassroots projects and community networks flourish.
Young people spoke of their wish to have safe, affordable places in the village where they could meet up to socialise, and suggested ways parks and public spaces could be improved.
Locals have also questioned how parts of Lancing could be made more environmentally friendly, in particular how the councils can work with their partners to encourage the setting up of green infrastructure projects.
Although many of the conversation groups have been selected to represent a cross-section of the community, anyone who lives and works in Lancing or Sompting, or who visits the village, can get involved by answering the online questionnaire:
Paper copies can also be collected from and returned to Lancing Parish Hall, Chesham House or the library. Lancing Parish Council officers are available at the parish hall to assist anyone that needs help to complete the form and to answer any questions.
Cllr Steve Neocleous, Adur's Cabinet Member for Regeneration and Strategic Planning, said:
"By understanding what matters most to the people who make Lancing what it is, we can better identify what could be done to improve Lancing for everyone.

"There's still time for people to get involved, so if you love Lancing please get in touch with us."
Cllr Mike Mendoza, the Chairman of Lancing Parish Council, said:
"We've learned so much about the issues that matter most to our residents over the last few weeks.

"This new community-focused approach will help us to make lasting change in Lancing that really reflects the values of people who live and work here."
For more information about the project see:
Photo: Members of the community discuss their thoughts about Lancing at one of the sessions
(PR22-216)
Page last updated: 29 November 2022
Back to top