Council aims to reduce the number of empty houses
Released: Thursday, 10 November 2022
Worthing Borough Council wants to scrap Council Tax exemptions for empty homes in a bid to ease the housing crisis in the town.
Currently homes that are unfurnished in Worthing are exempt from Council Tax for the first month that they are unoccupied, before the full rate becomes due for the following months.
Properties that are left unoccupied for two years or more are liable for extra charges - with the owners of homes left empty for more than 10 years having to pay four times the annual Council Tax amount each year.
The Council believes that scrapping the initial exemption could persuade property owners to act more quickly to find new tenants for their homes, meaning more places available to rent each month.
A consultation is set to be launched to see if residents support its plan to drop the exemption.
Last month there were 764 unoccupied properties in Worthing, 38 of which received the one-month Council Tax exemption. There are currently more than 1,500 people in Worthing on the housing waiting list.
Cllr Emma Taylor, Worthing's Cabinet Member for Citizen Services, said:
"We have a real housing crisis in the borough as there is already a huge shortage of properties.

"But with landlords being exempt from paying Council Tax for a month, they may feel in no rush to get new people into their properties. We want to speed up the process so we can fill these empty homes as quickly as possible."
Worthing's Joint Strategic Committee agreed to launch a consultation, with full details set to follow.
Under the current rules, landlords can get a discount for rented properties when there is a gap between an old tenant moving out and a new one moving in, if a property is sold and is left vacant or if a new owner doesn't immediately move in.
It is hoped that removing the discount will simplify the administrative process and clarify any potential tenancy start and end dates.
Some neighbouring local authorities have already scrapped the 100% one-month discount, including Adur District Council, Chichester District Council, Horsham District Council, Mid Sussex District Council and Brighton & Hove City Council.
Photo: Worthing Town Hall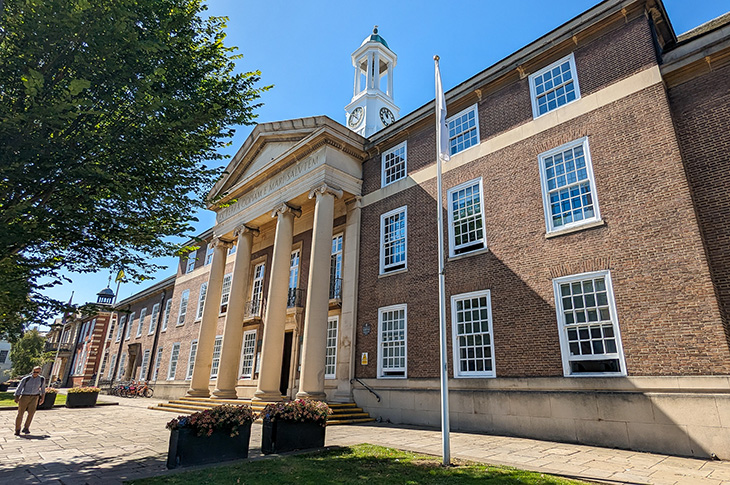 (PR22-210)
Page last updated: 29 November 2022
Back to top