Housing, health and young people the focus of first Lancing community meetings
Released: Wednesday, 09 November 2022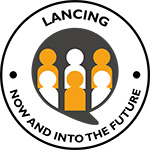 The first community sessions of Lancing: Now and into the Future have been a great success - and there's time for lots more people to get involved.
The project launched last month and involves Adur District Council and Lancing Parish Council teams meeting with groups of locals to discuss what the big issues for the area are, and what needs to be prioritised.
Their answers will be used to prepare a comprehensive and competitive bid for a grant from the Government's Levelling Up fund to improve Lancing. It will also be used to apply for any other funding that may become available.
The groups have been selected to represent different sections of the community, so that different voices can be heard, including young and older people, families and traders.
But anyone who lives, works or visits Lancing can get involved by answering a questionnaire on how the village can be improved:
Paper copies can also be collected from and returned to Lancing Parish Hall, Chesham House or the library. Lancing Parish Council officers are available at the parish hall to assist anyone that needs help to complete the form and to answer any questions.
The first sessions have seen representatives from Sussex Police, the NHS, local churches and education, wellbeing and youth work teams, and traders come together to talk about their experience of living or working in Lancing.
There were discussions about housing affordability, the wide gap between the most well-off residents and the least, and some of the worsening health trends among the community.
There was also strong support for the suggestion that more needed to be done to provide activities for younger people in Lancing.
Cllr Steve Neocleous, Adur's Cabinet Member for Regeneration and Strategic Planning, said:
"From just our first sessions it's already clear how much passion and drive there is from members of the community to help improve their village.

"This is a fabulous opportunity for lots more people to get involved and to discuss what the big issues for the area are, and what needs to be prioritised."
Cllr Mike Mendoza, the Chairman of Lancing Parish Council, said:
"We are really excited to be involved in the project and urge our community to share their views by completing the online questionnaire, so we can have the best chance of a successful bid to enhance and improve our wonderful village."
The initial sessions began in October and are continuing over the next two weeks, culminating in a group meeting to decide on a list of shared community goals and priorities for Lancing. This list will then be used by Adur District Council, with Lancing Parish Council, West Sussex County Council and partners, to draft proposals that could bring the most benefit to the area.
For more information see:
Photo: Members of the community discuss their thoughts about Lancing at one of the sessions
(PR22-209)
Page last updated: 29 November 2022
Back to top