Community's views on the future of Worthing to be analysed
Released: Wednesday, 12 October 2022
Hundreds of people have had their say on the future of Worthing - and there are still a few days left to get involved.
After months of conversations with residents in person across the town and online, The Big Listen team at Worthing Borough Council will now be pausing events, to fully assess each and every comment they've received.
But anyone keen to get involved still has until Friday (14th October 2022) to do so, by visiting The Worthing Big Listen (on Commonplace), clicking on the "Join the Conversation" section and then on the purple area marked "Have Your Say".
After Friday, The Big Listen team will begin in-depth analysis of the information that has been provided to identify what local people say should be the priorities for Worthing. There will then be more detailed surveys done about the places, projects and problems that have cropped up most in the responses.
The Council has already taken action on some themes that have consistently come up over the past few months.
After residents frequently told The Big Listen team that they had ideas for what could be done with the town's public spaces, an online consultation was launched to gather responses. The consultation is running until Friday 21st October, so there's still time to get involved at see: YOUR space: How would you improve public spaces in Worthing?
The Council also launched a consultation on the future use of Worthing Lido last month after the site was a common feature in Big Listen conversations.
Cllr Carl Walker, the Deputy Leader of the Council, said:
"The Big Listen has proven incredibly popular. Taking a proactive stance as a Council that listens has resonated with residents throughout the borough. I want to thank everyone who has been involved so far.

"During the in-person Big Listen events, I was able to talk to a variety of people about the issues in Worthing that matter most to them and really understand what people like, and dislike, about their town. Many people I spoke to felt that the Council was listening for the first time - and that's something that's not going to stop.

"I'm really excited to hear back from the Big Listen team once they've analysed the huge amount of data we've collected so far. We'll be using the results to drive decisions that work for everyone, and to ask more in-depth questions that help us really get to the heart of issues that are important to local people."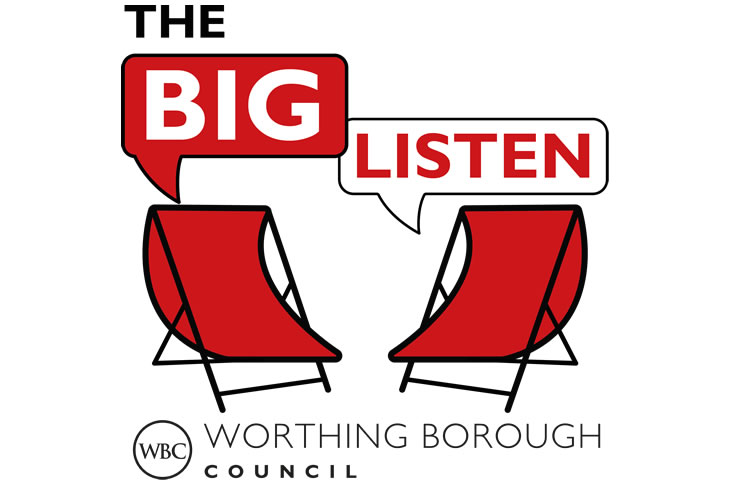 (PR22-196)
Page last updated: 29 November 2022
Back to top