Worthing's financial reserves to be topped up after legal victory
Released: Tuesday, 21 March 2023
Our rainy day reserves are to be topped up after we won a long-running legal battle against HMRC.
In 2011, we joined other local authorities from across the UK to challenge HMRC's ruling that we must pay VAT on income from leisure services.
For more than a decade we have argued that not only should we not pay VAT on the income, but that we should be allowed to reclaim the amount we paid to HMRC so we could invest it in services instead.
HMRC fought the claim in the courts, with multiple hearings and appeals being held, before the Upper Tribunal rejected HMRC's latest challenge.
HMRC has now accepted the Upper Tribunal's judgment and is working to agree the amounts to be repaid. We expect that more than £2.5 million will be returned, which we paid in VAT between November 2007 and April 2015. We outsourced our leisure services in 2015 so the period after this date is not affected by the HMRC case.
Our medium term financial strategy - our plan for how we will manage our finances over the next five years - will now be reviewed. A decision will then be made on how much of the funds being paid back by HMRC should go into reserves or if some should be invested in urgent projects.
We have been forced to dip into our reserves over the last 12 months because of the sudden rise in inflation, energy bills and the impact of the cost of living on the most vulnerable. The available reserves have fallen to just £683,000, meaning we could have struggled to fund urgent action if there was a sudden emergency or unexpected bill to pay.
Cllr John Turley, Worthing's Cabinet Member for Resources, said:
"This has been a long battle but the excellent work of our officers over the last 12 years has finally paid off.

"The surge in the cost of living and inflation has forced us to use much of our reserves over the last 12 months, which means we have little in the way of savings for any rainy days ahead.

"We need to put the lion's share of this refund from HMRC back into our reserves but we will also take a detailed look at our budgets to see if some should be invested for the benefit of the community now."
Photo: Worthing Town Hall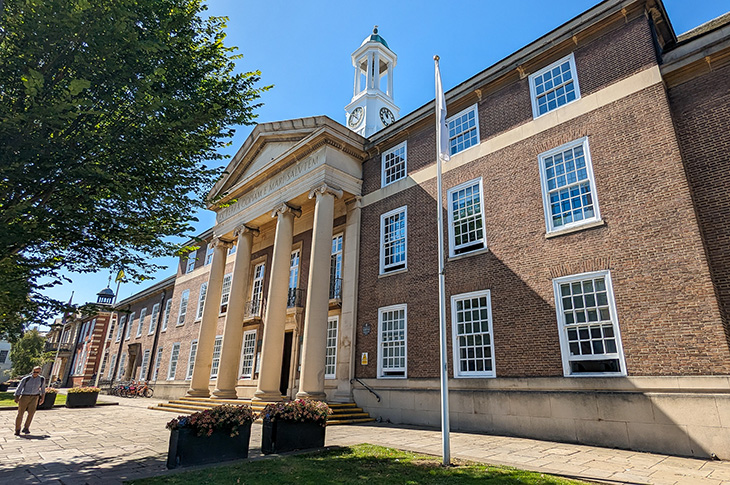 (PR23-034)
Page last updated: 05 December 2023
Back to top