Worthing Borough Council invites community to help design West Durrington park
Released: Friday, 10 March 2023
Worthing Borough Council is inviting the community to help with the design of a new community space in West Durrington through a series of public engagement events.
From Monday (13th March 2023) the Council will open conversations with residents and community groups to find out what they would like to see built as part of a planned community park on the land to the north of Fulbeck Way in West Durrington.
Cllr Vicki Wells, Worthing's Cabinet Member for the Environment, said:
"As a Council for the community we are keen to turn this patch of land, which has sat dormant for years, into something that helps bring people together. And we want to achieve that by including the people that will use the space in the design process."
A large community has grown in this area since 2016, when developers Persimmon Homes and Taylor Wimpey began construction on 940 new homes. A condition of the planning permission for the homes was that a community park with sports facilities would be built using Section 106 money from the developers.
The Council is keen to get the delayed project moving by working with the community to find out what they want to include in the space.
Current plans suggest a multi-use games area, play areas, allotments and a full-size football pitch.
The local community will directly contribute to the design of the park, including the type of play equipment chosen, the size of the football pitch or pitches and allotments, as well as the potential for a community garden.
A final design will then be submitted as a planning application, with the wider public able to have their say through an open consultation. Work is currently proposed to start in September 2023, with the final pieces being complete by the end of August 2024.
The first engagement event will take place at Durrington Community Centre on Monday 13th March 2023 from 10am to 11am and will focus on the allotment design. The Council is keen to hear views from residents, Humber Avenue allotment holders and people interested in getting into community gardening.
On Tuesday 14th March 2023 the Council will hold a session at Durrington Community Centre from 7pm to 8:30pm to discuss plans for proposed football provision. The meeting is open to anyone active in local sport or keen to get involved.
The Council is also hoping to hear the views of parents and children at two 'walk and talk' events on Saturday 18th March 2023, at Malthouse Way playground at 11am and Central Green on Sunflower Street, West Durrington at 1pm.
All of the engagement events are open for anyone to attend.
Photos: The land at West Durrington for the proposed community park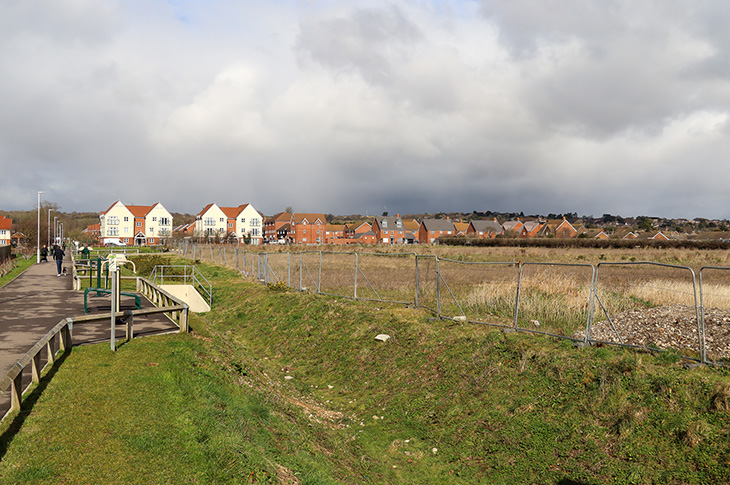 (PR23-028)
Page last updated: 05 December 2023
Back to top