Residents now have their say on Council Tax Support
Released: Friday, 30 September 2022
Residents now have the chance to have their say on plans to scrap Council Tax payments for those in Worthing in the most financial difficulty.
Anyone on a low income is entitled to claim Council Tax Support to reduce the amount they must pay in Council Tax each year, and some residents can have the charge completely removed.
In Worthing however, currently all working-age residents must pay a minimum Council Tax charge of £5 per week, the equivalent of £260.71 per year.
From today (Friday, 30th September 2022) residents have six weeks to have their say, with the consultation period ending at midnight on 13th November 2022. Any potential changes could come into effect from 1st April 2023.
Currently, low income residents who have to pay the £5 a week charge in Worthing can claim help from the Council's discretionary fund. This was introduced in April 2015 to help those in severe financial difficulty.
With the introduction of a new scheme, the discretionary support could be ended, which would produce a net saving of £33,900 to offset the loss of income for the Council. As a result the net cost to the Council is likely to be around £141,000 in 2023/24, depending on the level of Council Tax set for the year.
To have your say see:
Photo: Worthing Town Hall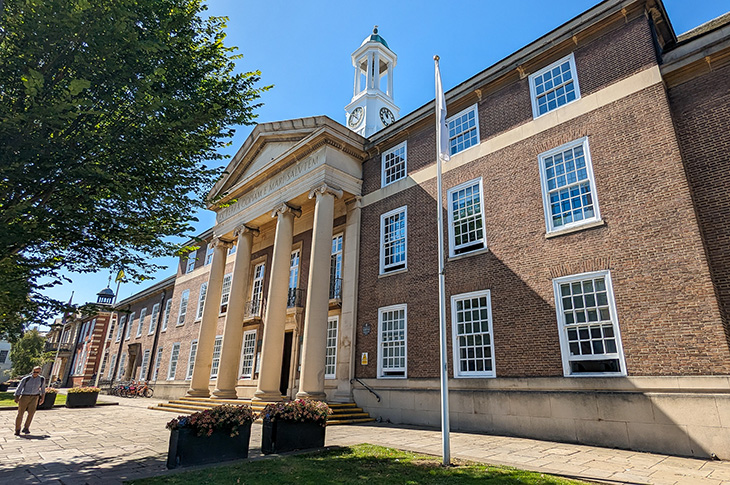 (PR22-187)
Page last updated: 25 November 2022
Back to top