Enjoy the swings and tell us what you think
Released: Thursday, 11 August 2022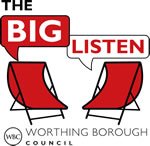 This weekend, Worthing residents will have another chance to get involved in The Big Listen and have their say about Worthing's future.
The Big Listen is Worthing Borough Council's new approach to how it works with and for the community. The team wants to engage with local people at events throughout the borough, and hear what you have to say.
Following the success of last week's Big Listen sessions, the team will be at The Swings show in Steyne Gardens on Saturday 13th August 2022 from 11:30am onwards, part of Spin Out 2022.
The Spin Out shows are a series of mesmerising, interactive open-air performances, and those heading along on Saturday will have the chance to watch aerial dance performances and even have a go themselves, swinging on a giant, five-metre-high swing set.
The Big Listen team and their signature red chairs will be at Steyne Gardens throughout Saturday's shows.
The Big Listen team will also be at Splashpoint for Worthing Rowing Club's regatta on Saturday, when rowing teams from across the South and South East will race from Worthing Pier to Lancing and back. The competition will start at about 10:30am.
Cllr Carl Walker, the Deputy Leader of Worthing Borough Council, said:
"Last week we spoke to lots of people about their thoughts on Worthing, and it was really interesting to hear from such a range of voices on local issues.

"The fact we were able to engage with so many people has made us even more excited about pushing on with The Big Listen.

"This coming weekend we're attending two fantastic community events. I'm really looking forward to seeing more local faces, and hearing more about what the residents of Worthing want to see in their town's future."
Anyone wanting to get involved should head down to one of Saturday's events. You can also find a list of upcoming Big Listen events here:
Photo: The Swings, Spin Out 2022 (credit & copyright courtesy of Gibson Digital, Worthing Theatres & Museum and the event performers)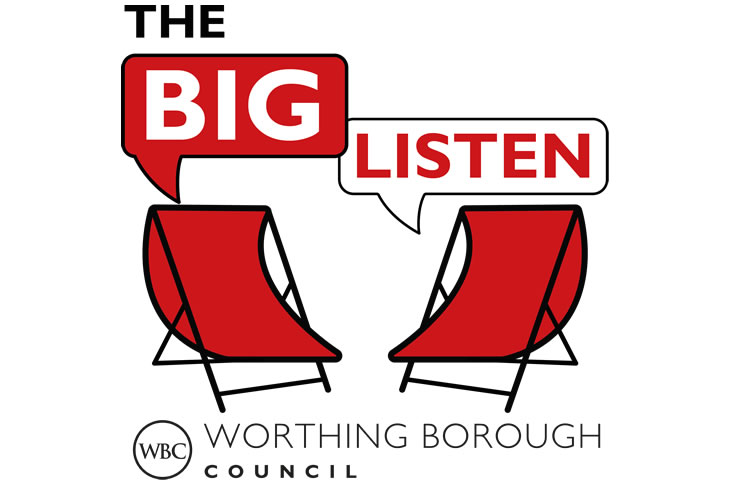 (PR22-150)
Page last updated: 05 October 2022
Back to top