The Big Listen gets underway in Worthing
Released: Friday, 05 August 2022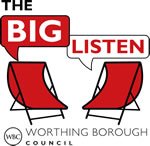 The Big Listen kicked off today with conversations about everything from enterprise to the environment, as residents leapt at the chance to talk about their town.
Yesterday (Thursday, 4th August 2022) marked the first event of The Big Listen - Worthing Borough Council's new approach to decision-making that involves listening to and engaging with as many local people as possible.
It kicks off two months of events and conversations where local people can tell the Council what they want Worthing to look like for 2030.
The Big Listen team were at the park rangers' BioBlitz event at Shepherds Mead in Findon Valley, to hear what Worthing residents had to say.
Speaking to Cllr Carl Walker, Jane Smith, 70, of Findon Valley, said:
"We need a strategy for the town centre and more support for enterprise.

"It's independent businesses that we're really lacking - people do want to support local things, but if they're not there then people get disheartened and lose interest."
Jane also spoke about the need for improved public transport, to protect the environment and ensure that green areas around the town are accessible.
Cllr Walker, the Deputy Leader of the Council, said:
"The first day of The Big Listen has been absolutely fantastic, with so many people telling us exactly what they thought on a range of issues.

"The detail they're giving us will really help us to come up with ideas to make our town even better which we can work with the community to develop.

"I'd encourage everyone who has the time to come and speak with us wherever they can."
Events like today's, where local people can speak face to face with councillors and Council staff, are taking place throughout Worthing in August and September.
The Council wants people to come along to these events and have their say, so that a picture can be built of what the people of Worthing want for the town's future.
The next Big Listen event is taking place this Sunday, at The Big Clean Up beach clean. Anyone wanting to come along should meet at the Coastal Office between 9am and 12pm
For a rolling list of The Big Listen events, and to find out more, see:
Photo: Cllr Carl Walker, the Deputy Leader of Worthing Borough Council, in conversation with a local resident
Photo: The first Big Listen event and BioBlitz took place at Shepherds Mead in Worthing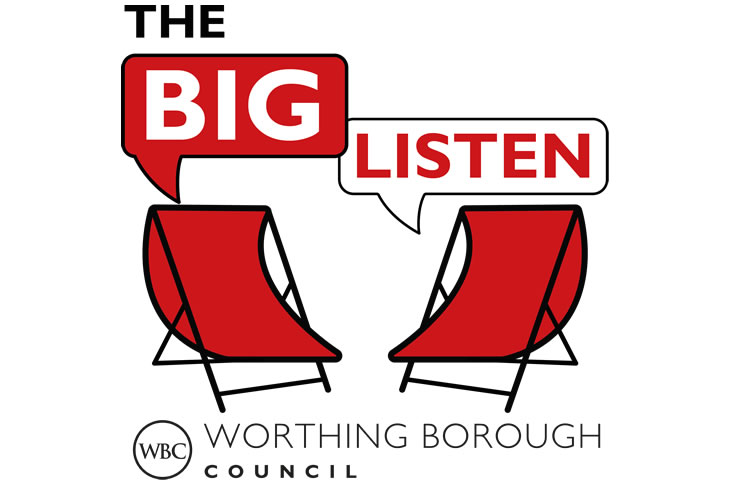 (PR22-144)
Page last updated: 06 December 2022
Back to top