Worthing Borough Council will fight Goring Gap housing decision
Released: Tuesday, 01 March 2022
Worthing Borough Council has vowed to continue its fight to protect the green space at Goring Gap after its decision to reject an application for new housing was overruled.
The ruling made by the Government's Planning Inspectorate paves the way for 475 homes to be built at Chatsmore Farm - despite an earlier indication by the Inspectorate that the green gap which maintains open space between Worthing and Ferring should be protected from development.
Last year, the Council rejected an application by Persimmon to build the homes on Chatsmore Farm, which was appealed by the developer.
The Council argued that this area is an important part of its Green Gap and that development would adversely affect the setting of the South Downs National Park and add to local traffic congestion.
However, the Inspectorate has now ruled that the appeal should be allowed and granted outline planning permission for the development of almost 500 new homes.
The ruling follows the publication of the draft Worthing Local Plan, the Council's planning blueprint for development over the next 15 years, which designates Chatsmore Farm as green gap in planning terms. This was accepted by the government-appointed Local Plan Inspector who indicated that the site should remain undeveloped.
Cllr Kevin Jenkins, Leader of Worthing Borough Council, said:
"We are extremely disappointed and very surprised by this ruling as it is in complete contrast to what was agreed in the Worthing Local Plan examination.

"We have worked closely with the Planning Inspectorate to reach an agreement on how we can meet our housing targets and protect our green areas, but this appears to have been completely overlooked.

"Worthing has one of the lowest areas of green space in the country, of which Chatsmore Farm is one. We will now be reviewing our options and will do everything in our power to protect this important green space from development."
To view the Planning Inspectorate decision please see:
Photo: Chatsmore Farm on Goring Gap, Worthing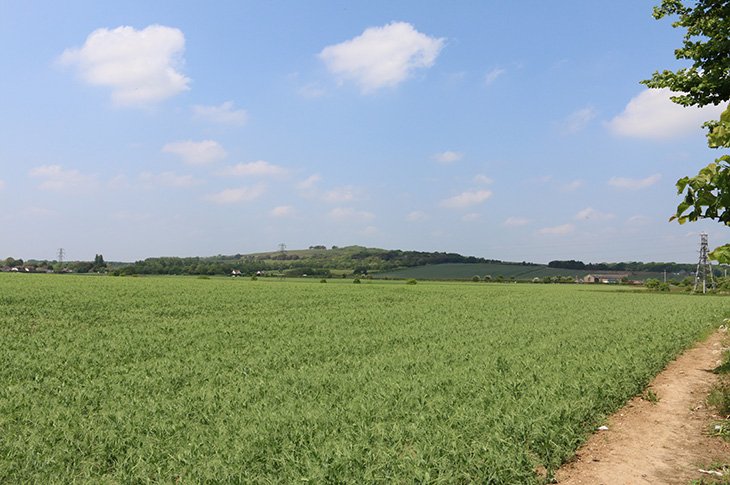 (PR22-040)
Page last updated: 25 November 2022
Back to top