Art exhibition to mark the Queen's Platinum Jubilee in Worthing
Released: Thursday, 20 January 2022
Local artists are invited to submit proposals for an exhibition to celebrate the Queen's Platinum Jubilee this summer.
The work will be exhibited at the Seafront Gallery on Worthing's promenade - from the beginning of May until the end of September 2022. This commemorative art commission is being offered to create 20 art panels for display on the five stone plinths, which make up this popular and prominent outdoor exhibition space.
Proposals should focus on the Queen, her 70-year reign and the Platinum Jubilee and demonstrate how the communities of Adur and Worthing will be engaged in the development of the artwork. Artists are also invited to consider how the artwork could engage with passers-by in a multi-dimensional way, for example, through the use of QR codes to link to online media.
Cllr Nicola Waight, Worthing's Executive Member for Regeneration, said:
"The exhibition is one of the many ways that the communities of Worthing will be marking the Queen's Platinum Jubilee this summer.

"We welcome submissions from artists to create a fitting and engaging tribute to mark the 70-year reign of Her Majesty."
The closing date for submissions is Wednesday 16th February 2022.
Find out more, including how to apply at:
Photo: The Seafront Gallery - members of the public looking at an exhibition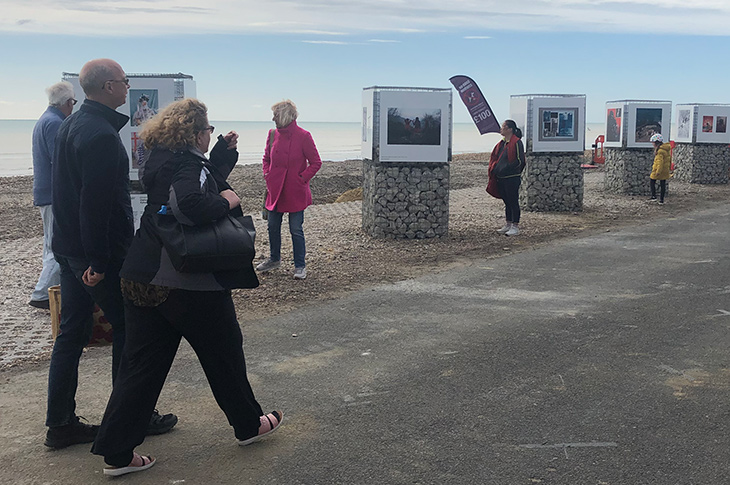 (PR22-013)
Page last updated: 25 November 2022
Back to top