Worthing Borough Council to oppose 475 green gap homes development at public inquiry
Released: Monday, 17 January 2022
A proposal to build 475 homes on green space at Goring is to be fought by Worthing Borough Council at a public inquiry which starts tomorrow (Tuesday, 18th January 2022).
Developer Persimmon is appealing against the Council's decision to reject its application to build the homes at Chatsmore Farm to the immediate north west of Goring railway station.
The Council insists the land forms an important part of its Green Gap which maintains open space between Worthing and Ferring. It also claims the development would adversely affect the setting of the South Downs National Park and add to local traffic congestion.
Leader of the Council, Cllr Kevin Jenkins, said:
"We have always maintained that the Goring Gap which includes this land is an important green lung separating the communities of Worthing and Ferring. Whilst we accept that there is a need to build new homes for local people we want this to be on brownfield sites such as the town centre so that we can revive those spaces.

"It is disappointing that Persimmon has continued with this appeal and we will make our case clearly and persuasively to the inquiry inspector and trust our argument wins the day."
The appeal comes against a backdrop of the publication of the Worthing Local Plan, the Council's planning blueprint for development over the next 15 years, which designates Chatsmore Farm what is described as Green Gap in planning terms. This was accepted by the government-appointed Local Plan Inspector who indicated that the site should remain undeveloped.
The appeal is being made public daily via YouTube. For links to the feed, plus documents surrounding the hearing and the case, please see:
Photo: Chatsmore Farm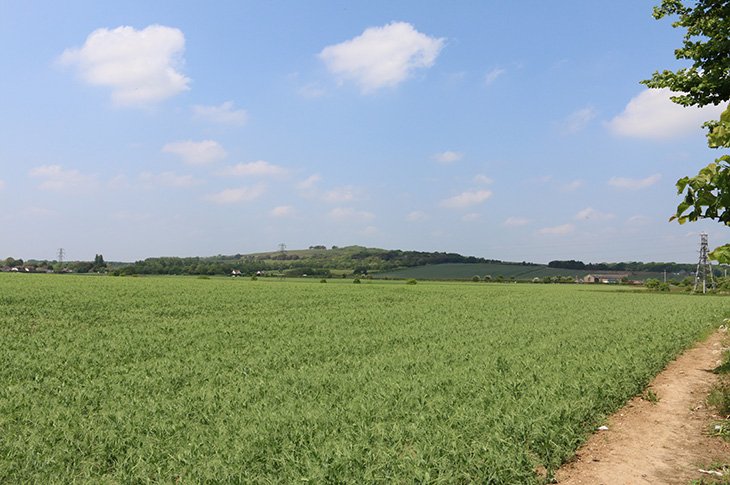 Image: Worthing Borough Council are set to oppose the Goring Gap development at Chatsmore Farm
(PR22-010)
Page last updated: 25 November 2022
Back to top