Bright future for prime Worthing town centre site
Released: Wednesday, 30 September 2020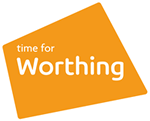 Homes, flexible work space and a community department store will come together in a landmark development in the heart of Worthing.
Worthing Borough Council has given the green light for St Clair Developments to turn the former Beales department store in South Street into a vibrant multi-use building.
Central to the development is innovative community department store operator 15:17, which is set to open on the ground floor of the premises next week (3rd October 2020).
Alongside typical retail offerings, the retailer is known to include fitness classes, cafés, soft play areas and opticians in a response to the shift in focus on the high street from conventional retail to leisure experiences.
Alongside 15:17 are a series of new smaller units which have been leased to independent traders. The Council also recently approved plans for new flexible live/work units and residential apartments within a redundant storage/office building served off Bank passage as well as 45 new apartments above the former Beales department store.
Cllr Kevin Jenkins, Worthing Borough Council's Executive Member for Regeneration, said:
"Worthing's reputation as a vibrant town where people want to invest continues to grow, as is evident from the work that St Clair are doing to transform the former Beales site.

"This development will not only support the continued regeneration of the town but also support our local economy to continue to bounce back from the COVID-19 lockdown. It will also create flexible space for local businesses, which will make our town centre more resilient to the ongoing change to high streets seen across the country.

"I look forward to working with St Clair moving forward and seeing how the new space develops over time."
The Council's Planning Committee approved plans to create a revamped larger department store along with smaller units on the ground floor and 45 flats above in 2018.
This was designed to support Beales staying in the town. But unfortunately the retailer went into administration in January.
Since then, St Clair has managed to lease the large unit to 15:17 Limited while a further 4,000 sq ft of retail space has been let to seven independent retailers on the ground floor.
A spokesman for St Clair Developments said:
"This application represents ongoing investment in the town centre by St Clair Developments.

"It responds to the shift from traditional retail on the high street to providing alternative uses that remain appropriate to the site's town centre location and include spaces for working, socialising, eating and leisure.

"The flexibility which is sought between these uses will allow the applicant to respond rapidly to the changing market and aims to avoid any significant periods of vacancy in the future."
Investment in and the revitalisation of town centres is a key part of "And Then...", the Councils short, sharp programme of interventions and assistance to help the communities of Adur and Worthing bounce back from the impact of lockdown.
(PR20-119)
Need assistance? Get in touch:
Public Relations & Communications
Problem with this page?
Page last updated: 01 March 2021