Worthing to host two fantastic photography festivals this Autumn
Released: Thursday, 24 September 2020
Two empty shop windows in the town centre, a disused seafront shelter and a brand new open air art gallery on the beach, are among several spaces that will feature in an outdoor art gallery photography trail in Worthing this Autumn.
The exhibitions, which are being coordinated by Worthing's creative hub, Colonnade House, are part of two photography festivals - Photoworks and Photo Fringe 2020 - which have received funding from and been provided with exhibition space by Worthing Borough Council.
Photoworks, which will be showcasing the work of internationally renowned photographers in two empty shop fronts in Montague Street and Montague Quarter, runs for one month from Thursday 24th September. Photo Fringe 2020, which runs from 3rd to 31st October, will be exhibiting the work of a range of artists in several locations across Worthing and Brighton.
An exciting addition to Worthing's expanding art space will be an open air art gallery which is being installed on the beach in time for Photo Fringe between the Lido and West Buildings shelter. It is being made from stone-filled gabions and will have an accessible walkway for visitors to be able to view all sides of the gallery.
The West Buildings seafront shelter will continue to be used as creative exhibition space this Autumn and will showcase the work of local artist Barry Falk, who, through his photography, shares an insight into Worthing residents' lives during the COVID pandemic. Falk is also a member of photography collective Map6 whose exhibition 'The Happiness Project' will be on display at Colonnade House.
Cllr Kevin Jenkins, Executive Member for Regeneration for Worthing Borough Council said
"It's great to see the various spaces within our town being used in this way, whether it's with a further addition to the offer on our seafront or by using empty shop fronts to help activate the street scene without our town centre. It further demonstrates our commitment to help out and enable local businesses to bounce back, whilst bringing interest and vitality to our town."
Other venues that form part of the Photo Fringe 2020 artists' trail include the windows of the Pavilion Atrium on Worthing Pier, Colonnade House, and a number of independent local venues that have signed up to Photo Fringe. Find out about more about what's on:
This work forms part of "And Then ...", the Councils' short, sharp programme of interventions and assistance to help the communities of Adur and Worthing bounce back from the impact of lockdown.
Find out more about:
Photos: The new art gallery on Worthing seafront will host an exhibition as part of Photo Fringe 2020. The stone-filled gabion art gallery is one of a number of locations featured in an outdoor and gallery photography trail in Worthing this Autumn. The stone-filled gabion art gallery will be a permanent feature on Worthing seafront.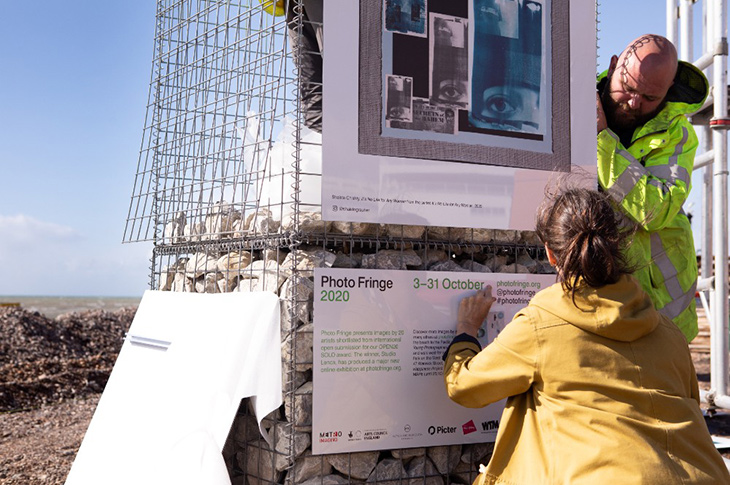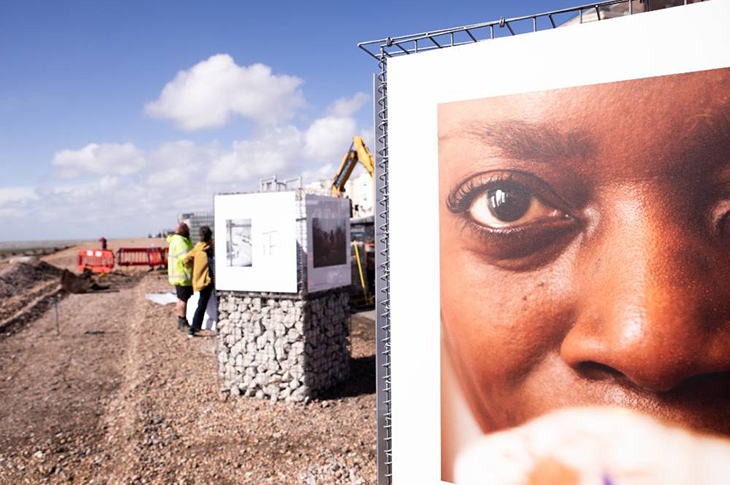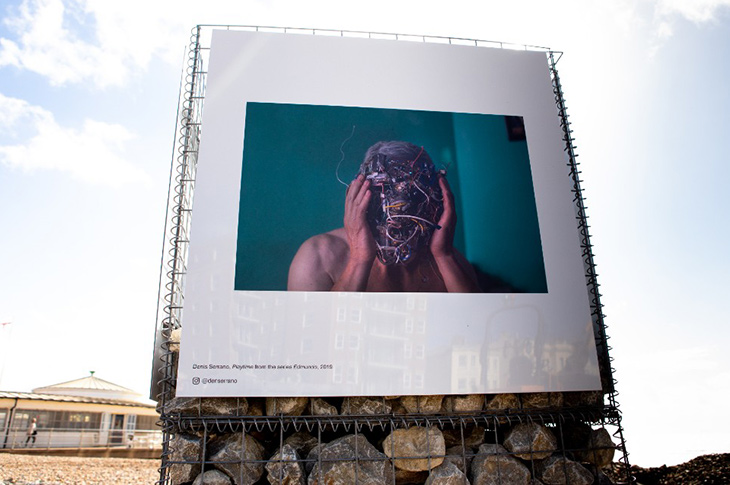 Photos credit: Richard Mathers / Colonnade House
(PR20-116)
Need assistance? Get in touch:
Public Relations & Communications
Problem with this page?
Page last updated: 10 June 2021