Remembrance for the Shoreham Airshow Tragedy
Released: Monday, 24 August 2020
This Saturday 22nd August 2020, marked the 5th anniversary of the Shoreham Airshow tragedy, when a former military aircraft crashed during a display at the Shoreham Airshow, killing 11 men.
Adur Chairman Andy McGregor attended a small, private service at the memorial, honouring those who lost their lives, alongside the tranquil River Adur.
Following close consultation with the victims' families, Adur District Council led on a project to create a series of 11 personalised arches and a bench, where visitors can sit, reflect and pay their respects. These were installed last year near the Shoreham Tollbridge.
Describing the memorial, Adur Chairman Andy McGregor, said:
"This was a tragedy that struck at the heart of our local community, and the effects of it are still felt deeply today. It is incredibly important to have a place where people can turn to in times of grief. The memorial will stand as a lasting tribute to the 11 men who lost their lives at 13:22 on 22nd August 2015."
Photo: A memorial bench and 11 individually crafted arches sit alongside the River Adur in Shoreham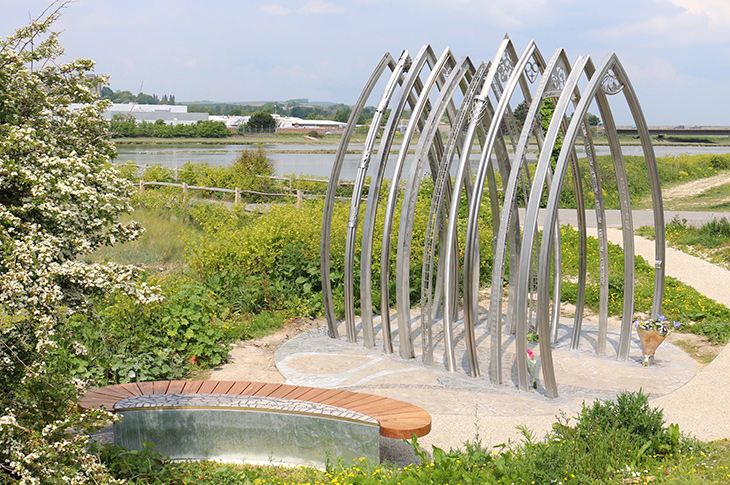 (PR20-097)
Need assistance? Get in touch:
Public Relations & Communications
Problem with this page?
Page last updated: 01 March 2021