Plea to minority of beachgoers: Take rubbish home with you
Released: Friday, 29 May 2020
An urgent plea was today sent out to beachgoers: Take your rubbish home with you and stop spoiling our natural beauty spots.
Unprecedented numbers of people heading for the seafront in Adur and Worthing have seen a huge spike in rubbish on the beach and left around existing bins.
Adur & Worthing Councils' waste teams, who have maintained a 100 percent home waste collection service during lockdown, are having to be diverted to clear away tonnes of seafront rubbish.
Extra bins have been placed at seafront locations and extra collection rounds introduced but abandoned rubbish is still mounting. Smouldering disposable barbecues dumped in bins have also resulted in a number of fires risking the safety of waste service personnel.
Today Worthing Borough Council's Executive Member for the Environment, Cllr Edward Crouch, said:
"The majority of people are behaving sensibly but a small minority don't seem to care. They are enjoying the natural beauty of our beaches and then simply leaving their rubbish for someone else to deal with.

"It really isn't difficult to understand. If you have rubbish and our bins are full you must take it back home with you. Do not leave it on the beach or around the bins."
Adur District Council's Executive Member for the Environment, Cllr Emma Evans, said:
"The actions of this minority are simply selfish. Abandoned rubbish is picked at by seagulls and other animals and spread around. If you bring items with you it should be very simple to take the waste back home with you.

"Our waste service teams have been performing superbly during lockdown making sure all residents have a normal collection but they are being increasingly diverted to deal with this thoughtlessness."
The Councils' waste service teams are also urging people to be absolutely sure their disposable barbecues are completely out before putting in bins.
Councils do have the power to fine litter offenders but are hoping common sense will prevail instead.
Photo: Worthing Beach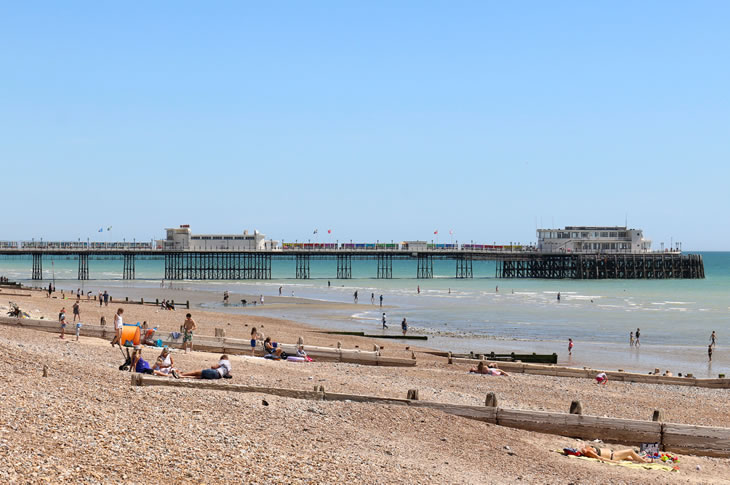 (PR20-053)
Need assistance? Get in touch:
Public Relations & Communications
Problem with this page?
Page last updated: 01 March 2021