Work on making Worthing beach more accessible to all continues at pace
Released: Wednesday, 20 May 2020
Just days after the opening of the decking at the Waterwise Garden, contractors working on behalf of Worthing Borough Council have completed another new walkway towards the Lifeboat Memorial near Splashpoint.
Made out of recycled plastic, the path allows people to easily access the area and discover more about the enormous contribution the RNLI has made to the town.
Cllr Kevin Jenkins, Worthing Borough Council's Executive Member for Regeneration, said:
"I'm delighted to see these two new areas on Worthing beach completed in such quick time. They not only look great but also allow people with limited mobility or with pushchairs the chance to access the beach while discovering more about the town's history."
Working with the Worthing Society, the Council dedicated the beach garden to the RNLI on its completion in 2012.
A slate memorial recognises the bravery and dedication of lifeboat crews, as well as the fishermen they rescued, when they served the area from 1850 to 1931.
Photo: Lifeboat memorial - before
Photos: Lifeboat memorial work complete with the new walkway decking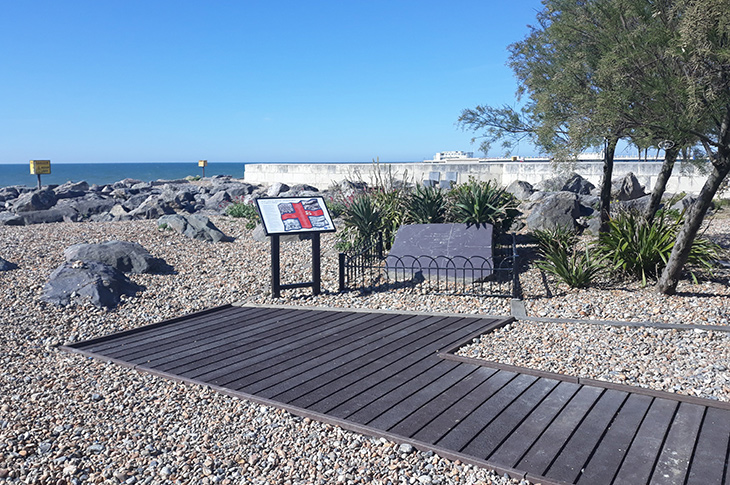 (PR20-048)
Need assistance? Get in touch:
Public Relations & Communications
Problem with this page?
Page last updated: 01 March 2021