Installation of the Shoreham Airshow Memorial
Released: Tuesday, 21 May 2019
A lasting tribute honouring those who lost their lives in the Shoreham Airshow disaster has been established amongst the calm and serenity of the River Adur.
A series of arches, each individually designed in tribute to the victims are situated standing on the riverbanks, near the Shoreham Toll Bridge.
The eleven uniquely crafted arches include tributes to each of the men who died. Some arches bear the name of the man they have been created in honour of, some feature discreet personal touches referencing the interests of the person the arch represents, including basketball, music, trains and animals.
Portslade-based artists Jane Fordham and David Parfitt created the separate pieces in the space for reflection and contemplation after being commissioned by Adur District Council
David Parfitt said:
"It's occupied almost every waking moment of our day, to say we've been immersed in the project would be an understatement."

"We're in a privileged position, we've spoken to an awful lot of people, and I am aware of exactly how deeply into the lives of Shoreham people that day has gone."
The installation concept from memorial artists Jane and David was chosen by the families of the victims, and the pair worked with relatives through the design process.
Jane Fordham said:
"We started off by saying we wanted to create a space for people, and we feel we've done that, we've created somewhere we hope people will do what they need to do, to grieve in their own way and contemplate in their own way, I feel pleased that we've managed to do that."
The next stage of the process is the installation of a number of lights which will be suspended on reeds on the other side of the river, these will be seen by those looking through the arches.
Describing the memorial Leader of Adur District Council, Neil Parkin, said:
"It's absolutely breath-taking, having seen it in drawings, and scale models, actually seeing it in the flesh here today."

"It's very important for the families, but also the local community, there are a lot of people in this community who were very badly affected by the tragedy, and it's a place for them to come and think and reflect."
The money for the sculptures was raised by officers of Adur District Council and included donations from the Council, Worthing Borough Council, West Sussex County Council, Brighton & Hove City Council and local businesses.
Debbie Kennard, West Sussex County Council's Cabinet Member for Safer, Stronger Communities, said:
"Having a focal place for people to turn to in times of grief is incredibly important, and I hope that the memorial that has been unveiled today will stand as a lasting tribute to the 11 men who lost their lives on 22nd August 2015."
Photo: A memorial bench and 11 individually crafted arches sit alongside the River Adur in Shoreham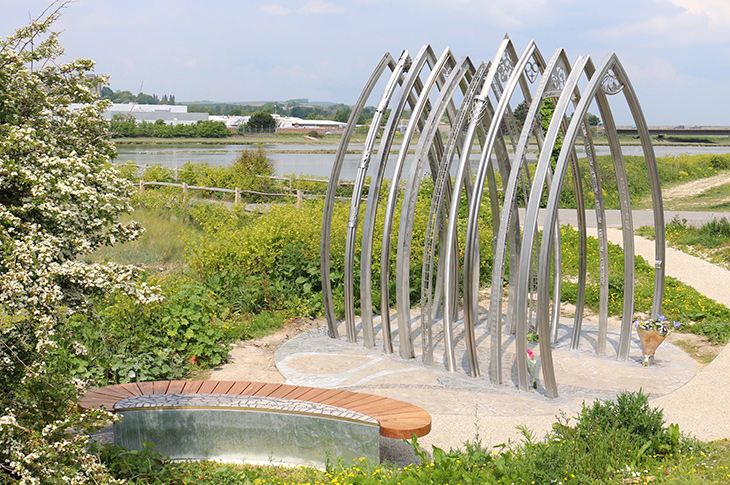 Photo: Jane Fordham and David Parfitt on the bench at the Shoreham memorial site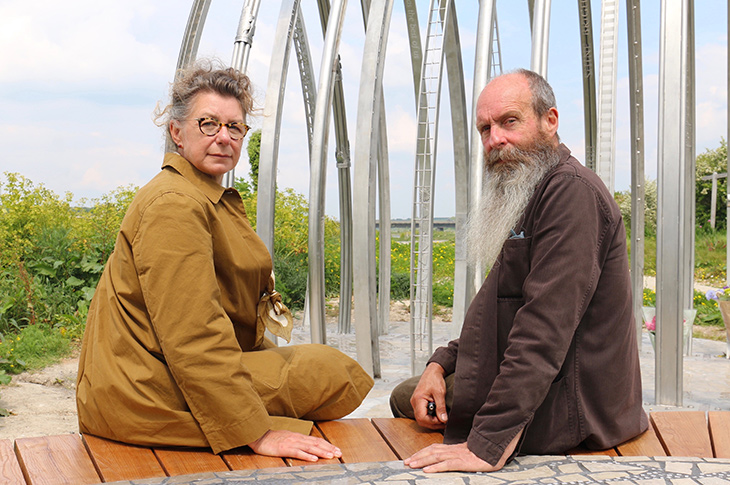 Photo: Cllr Neil Parkin, Leader of Adur District Council, admiring the arches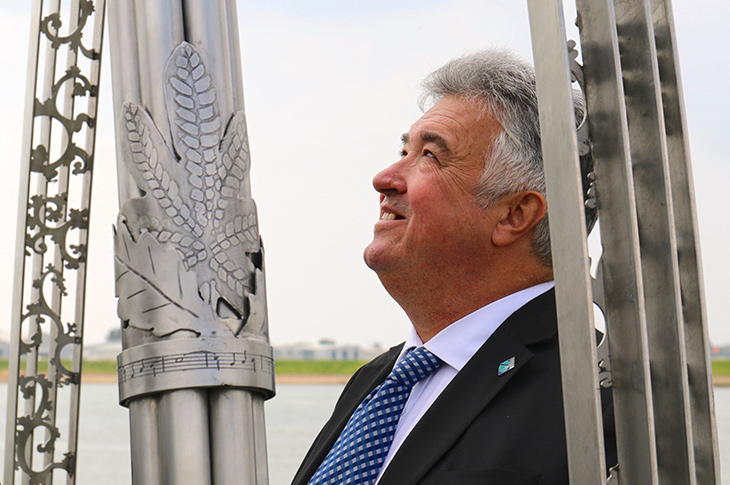 Video: Installation of the Shoreham Airshow Memorial
(PR19-082)
---
Contact details
Contact Public Relations & Communications
If you have any enquires please contact:
07909 688 132 - Mike Gilson
or
07342 066 216 - Tim Ridgway
or
07795 504 983 - Talia French
---
Public Relations & Communications,
Adur & Worthing Councils,
Worthing Town Hall,
Chapel Road,
Worthing,
BN11 1HA