Oak tree to be planted to mark end of First War
Released: Tuesday, 06 November 2018
The public are invited to attend the planting of an oak tree to mark 100 years since the end of the First World War. The tree planting ceremony will take place in Shoreham's Buckingham Park at 10:15am on Friday, 9th November 2018.
The Chairman of Adur District Council, Councillor Joss Loader, and local Armed Forces champion, Councillor George Barton, will be joined by children from Buckingham Park Primary School for the ceremony. The tree will be symbolically planted by the Chairman and a Year Six pupil from the school.
The schoolchildren will also read out poems and prose they have written from the perspective of frontline soldiers and also those who stayed behind.
Representatives from the Royal British Legion, the Shoreham Society and local MPs and councillors have also been invited to the event.
Cllr Joss Loader, Chairman of Adur District Council, said:
"I am delighted that the children have accepted my invitation to help me plant an oak tree in commemoration of those who laid down their lives and made the ultimate sacrifice."

"I am sure it will be a very poignant and moving occasion and I would like to invite the public to come along and help us pay our respects."
West Sussex County Councillor Debbie Kennard, Member for Shoreham, will also attend. As the county's Military Champion, she said:
"It is right and fitting that we plant a tree in honour of those who gave their lives in the First War. We are commemorating them now and, through the planting of an oak tree, they will not be forgotten."
The tree will be planted almost opposite the Bowling Green next to the park's internal access road on the western side of Buckingham Park (off Upper Shoreham Road). The location of the planting is marked with a blue spot on the photo below: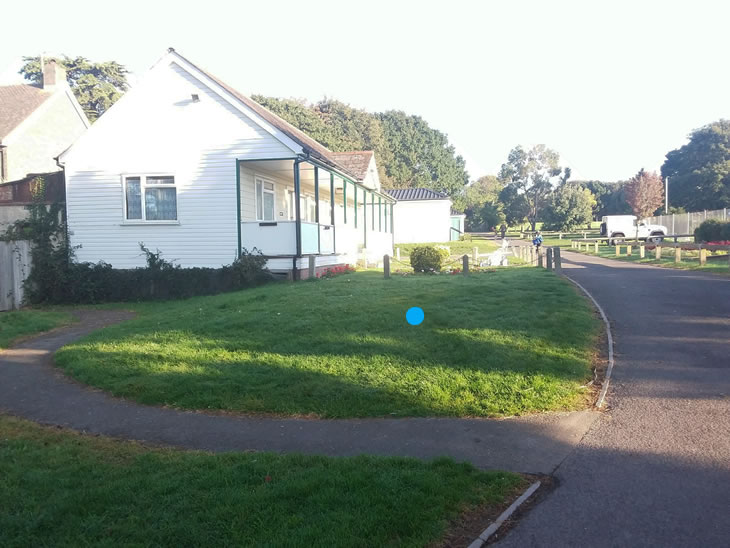 For photos from the tree planting event click here
(PR18-200)
---
Contact details
Contact Public Relations & Communications
If you have any enquires please contact:
07909 688 132 - Mike Gilson
or
07342 066 216 - Tim Ridgway
or
07795 504 983 - Talia French
---
Public Relations & Communications,
Adur & Worthing Councils,
Worthing Town Hall,
Chapel Road,
Worthing,
BN11 1HA