First World War Centenary: 2014-18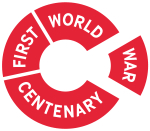 Adur and Worthing commemorate the Centenary of the First World War (WW1).
On the 11th hour of the 11th day of the 11th month, the bloodiest conflict in human history came to an end. World War One was officially over and the Armistice was signed.
2018 marked 100 years since the end of the conflict, and to commemorate the centenary a series of events took place across Adur and Worthing.
The Councils oversaw a number of specific occasions linked to the end of the First World War.
Photo above: First World War troops assembled in a street in Worthing
Photo top: First World War soldiers outside a house in Worthing
Photos on this page credit: Photo collection, Worthing Museum & Art Gallery
---
2018 Events
You can find out more about local events or exhibitions relating to the First World War Centenary on our website, or on external websites, using the links below:
Events in Adur and Worthing
Date
Event details and link
27th March 2018
Planting of WW1 Memorial Tree
Beach House Park
April onwards
Adur and Worthing: Where the Wild Flowers Grow
Across Adur and Worthing
For a list of the locations and times of the community sowing please see our wildflower webpage
12th May 2018
Freedom of the Borough on Richebourg
Worthing Town Hall
1st July 2018
Armed Forces Drumhead Service, Steyne Gardens
5th July 2018 to 16th August 2018 (Thursdays)
Join in with Worthing Museum's 'Thank You Campaign' in collaboration with the Royal British Legion. They are asking members of the public to come in and share stories that they have about WW1. They are hoping to use this as part of an exhibition later in the year - details available on the Worthing Museum website.
4th August to 9th September 2018
Southwick's Great War - Exhibitions in the Manor Cottage Heritage Centre, Southwick
5th to 9th August 2018
Great Pilgrimage 90 (GP90) - The Royal British Legion is recreating its 1928 pilgrimage to WW1 battlefields for thousands of Legion members
August onwards
Poppy knitting
for details contact Storm Ministries
on the Clock at the Guildbourne Centre
August onwards
Silent Soldiers - for details (and how to get involved) please see item below this table ...
August onwards
Exhibitions at St Mary de Haura, St Nicolas and The Church of the Good Shepherd in Shoreham
August onwards
Portraits of people from Worthing who died during the First World War are being displayed in phone boxes (for details see the Hold the Front Page website)
Autumn 2018


Curator talks will be held at Worthing Museum - throughout the Autumn in the Museum Education Room
29th November - WWI (home front & front line)
You may also be interested in:
6th December - WWII (Defence of Sussex)
4th September to 11th November 2018
An exhibition at Marlipins Museum (by the Friends of Marlipins Museum) commemorating the centenary of the end of World War I in 1918, with a poignant finale on November 11th.
See also Marlipins Museum website
14th October 2018
Worthing Football Club is hosting a special football match in aid of Care for Veterans. This one-off game is a recreation of a match that was held at the club 100 years ago between Worthing Ladies' XI and Wounded Soldiers from the Grange Auxiliary Hospital. For more details see the Care for Veterans website - They would love to hear from descendants of the original ladies' team who were as follows: Goal: Miss Booker / Backs: Miss M Saunders, Miss L Saunders / Half-backs: Miss Turner, Miss Prince, Miss Duffield / Forwards: Miss Curvin, Miss Pratt, Miss Peggy (Crockford or Bentall?), Miss Jefferies and Miss Woolgar
20th October to 22nd December 2018
Exhibition to commemorate WW1 at Worthing Museum
November
WW1 film programme at Connaught Theatre at Worthing Theatres
November
Broadwater: 9 crosses have been put up by the Broadwater boat near the Cricketers PH. Each cross bears information on the Broadwater men who died during WW1.
5th November 2018
666 crosses each bearing a name from the war memorial - linked to the opening of the Garden of Remembrance, Worthing Town Hall
5th November 2018
Commemorative installation by the Worthing Lions, Worthing Museum Gardens
5th November 2018
Opening of Worthing Garden of Remembrance
Worthing Town Hall
8th November 2018
Remember '18 - Music, readings, drama, artwork and poetry from Worthing High School, Thomas A'Becket Junior School and Lancing Brass of the Royal British Legion. Retiring collection in aid of the Poppy Appeal. 8th November 2018 6:30pm. Worthing High School, South Farm Road. Tickets available from the school finance office 01903 237864
9th November 2018
Planting of a commemoration memorial Oak Tree in Buckingham Park, Shoreham
9th November 2018
Worthing Station - short memorial service at the Station at 2:15pm, including unveiling the artwork and other performances created by St Andrews School
10th November 2018
Education workshop for families at Worthing Museum
11th November 2018
Remembrance Sunday service and parade - Lancing
Lancing war memorial
11th November 2018
Remembrance Sunday service and parade - Shoreham
Shoreham war memorial
11th November 2018
Remembrance Sunday service and parade - Sompting
Sompting church
11th November 2018
Remembrance Sunday service and parade - Southwick
Southwick war memorial

11th November 2018
Remembrance Sunday service and parade - Worthing
Worthing town centre and war memorial
11th November 2018
Memorial service at the Canadian War Memorial in Worthing at 11am - full details on the Canadian Memorial Facebook page
11th November 2018
Battles Over - national beacon lighting event
6:45pm - Worthing seafront - next to the Pier/Pavilion Cafe Bar
See also: Worthing Seafront Beacon
11th November 2018
Beacon lighting event in Adur
details available on the Shoreham Fort website
11th November 2018
Ringing out for Peace
details available on the GOV.UK website
Silent soldiers:
Lancing Parish Council has taken up the invitation from The Royal British Legion to support their 'Silent Soldier' initiative to commemorate 100 years since the end of WW1. The soldier silhouette is a poignant symbol and moving tribute highlighting the sacrifice all men and women gave across the nation during the First World War. More than 1.1 million British and empire service men and women gave their lives during the First World so that the future generations could live theirs. The 'Silent Soldier' stands as a tribute to those who didn't return home and to those whose lives would never be the same again.
All local businesses, community groups and individuals are also invited to get involved in this campaign so that more 'Silent Soldiers' can be located around Lancing to ensure that we pay our respects to those who gave so much. The silhouettes can be obtained through a donation process with The Royal British Legion, details of which can be obtained by contact Lancing Parish Council (email - admin@lancingparishcouncil.gov.uk or telephone 01903 753355) or through The Royal British Legion (email - pbate@britishlegion.org.uk, telephone 01273 411058 or visit the Royal British Legion website).
Locations of the Silent Soldiers placed across Adur and Worthing:
top left: Broadwater: On the green space in front of the shops by the boat
top right: Shoreham: Next to the war memorial, outside St Mary de Haura Church in East Street
middle left: Worthing: Liverpool Gardens
middle right: Southwick: At Southwick Community Centre
bottom left: Worthing: Steyne Gardens, next to the war memorial
bottom right: Sompting: On the corner of Busticle Lane and Cokeham Road
Adur & Worthing Council webpages
The following pages on our website may also be of interest, or use, to you:
Other useful links
If you are looking for information about the First World War there are a number of external websites that you may find of use.
Local information:
National information:
Photo: First World War troops marching in a street in Worthing
Photos on this page credit: Photo collection, Worthing Museum & Art Gallery
Need assistance with this service?
Get in touch:
Communications
Tourist Information
Page last updated: 06 March 2023
Back to top